Emily Snow
Distraction is LIVE and for a limited time only $0.99!

At the ripe old age of twenty-eight, Jamie Armstrong is sick of douchebags like the PA who told her she has an "ass made for screwing" on the first date. She wants commitment, and she's got a list that she's anxious to check off.
Love.
Marriage.
Baby (preferably twins, because two's company).
Then she meets Mateo Bailon.
An attorney with a penchant for chains and kink, Mateo isn't looking for commitment and he sure as hell doesn't want marriage. Not again. He wants a distraction—a new way to forget his past—and Jamie's his favorite kind of drug.
He just never counted on getting addicted.
PURCHASE TODAY


There is something so irresistible about Emily Snow characters that make you fall in love with them. I have been intrigued by Jamie Armstrong and Mateo Bailon since Friction. And Distraction well… definitely proved to be a distraction because I couldn't stop reading and I wanted more, more, more (you see what I did there hehehe)…
Their instant chemistry and attraction were palpable from the start. While Jamie wants her happily ever after, the dream husband with the baby; Mateo likes his freedom, his sex parties, no attachments. But he also wants Jamie and there is nothing that he won't do to get her.
I enjoyed the push and pull between these characters, learning more about them and what makes them who they are, and ultimately what makes them want what they want out of life. When Mateo pursues Jamie and when she finally lets herself consider something different than what she originally wanted, look out world because this distraction is sizzling HOT! *fans self* There is no one that writes sexy times like Emily Snow!
Mateo's backstory slayed me. I understood why he wanted to keep Jamie at arms distance… but it broke my heart because I wanted him to have a happy, I didn't want him to be alone and because damn, he and Jamie were just so right together.
Readers who love hot, dirty talking men who have pasts that they can't forget yet can still find love in their heart to open up to a new beginning must read Distraction by Emily Snow. Like a said in my review for Friction – she is BACK and going to take the book world by storm!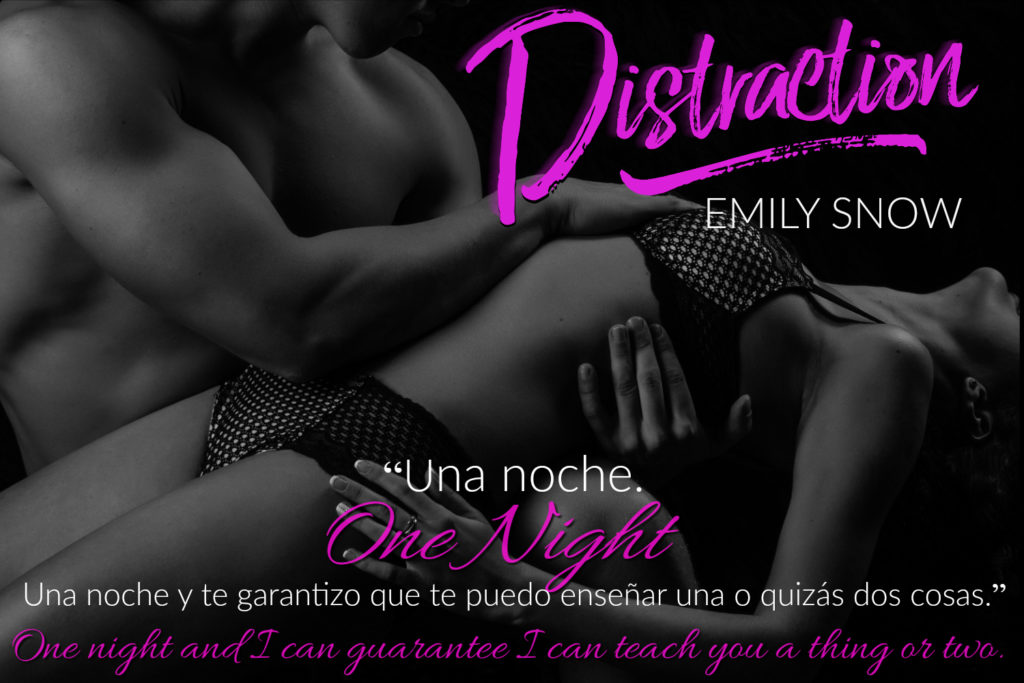 by