What comes to mind when you hear the name Elizabeth Reyes? Hot guys, Hot romance, and Hot books! In honor of her first book release three years ago, ATOMR tours hosted a special week and a half long promotional event featuring everything Elizabeth Reyes! From Forever Mine (The Moreno Brothers, #1) to Abel (5th Street, #4) nothing is left out of this celebration.
Many blogs helped to celebrate by posting about their favorite books by Elizabeth Reyes and different guest posts by the author.  Today, we bring you more information on The Moreno Brothers!
Also, the author will have Noah and Forever Mine both on sale for $.99 cents!  Buy links below.
Also enter for a chance to win some amazing giveaways using Rafflecopter below!  Good luck!
Elizabeth stops by our blog to share with us some of her favorite quotes from the Moreno Brothers Series – enjoy!!!!
---
Author's Favorite Quotes from The Moreno Brothers Series
By Elizabeth Reyes
I have favorite quotes for different reasons: some because of the meaning behind said quote and others because of what the quote does to the story itself. This is a quick quote/scene from my first novel ever, Forever Mine.
"Maybe he was just a friend," Sarah said.

Angel smiled. "No such thing."

"What do you mean?"

"I mean there's no such thing as guys and girls being friends."
In this case, I like that this is such an innocent statement but holds so much weight in what's to come in the rest of the story. As casually as Angel says this, Sarah soon finds out he's adamant about it. Unlike Angel, Sarah and the readers all know the truth from the very beginning. Sarah's best friend—the one waiting for her back home, the one she'd repeatedly gushed about and said she needs to move back to be with, and the one he assumes is a girl—is actually a guy. Her decision to let him keep his incorrect assumption sets the stage for the rest of the book. The Jaws' music gets a little louder the more intense their relationship becomes.
Another of my favorites from the MB series is this one from Romero.
Romero's eyes began to flood, but he was without expression. He hugged her, softly at first, but with every breath he took, he hugged her even harder. He didn't say a word, and she didn't ask anything else, just ran her fingers through his hair until his breathing began to calm. Without letting go of her or even pulling away to face her, he finally whispered against her ear, "Please don't leave me. I promise I'll try harder." Slowly he pulled away and their eyes met. "I'm nothing without you, Izzy."
The reason why I love this from Romero so much is because, as I've mentioned in other interviews, I was very nervous about Romero's story. In all the other books, he'd always been the loud, hotheaded, foul-mouthed sidekick. This was why I never intended to give him his own story. I really didn't think I could turn him around and make him endearing. It turned out he has one of the most vulnerable sides of any of my heroes. That scene is just one example.
This next one is one of my favorites because it not only appears in two of the books it's a scene from Forever Mine later revisited from Sofie's POV in Sweet Sofie.
"Maybe I had my tongue down his throat!" Sofia cried. "Ever think of that?" All three brothers stood there, staring at her. Alex blinked and opened his mouth, but nothing came out.
This one still cracks me up because both times I wrote it I could literally picture all three hot-headed, overprotective brothers standing there staring at her stunned. As tough and as alpha as they may be, baby sister got one up on all of them and rendered them speechless for a moment. LOL 😉
Here's a quick one from Always Been Mine.
"I love you, Val. Always have."
For obvious reasons, this one touches my heart. Even he wasn't certain of this until he blurted it out. It was just so genuine.  It also made me think back to Forever Mine when they first met. How young, innocent, and naive they both were to think their arrangement was just a fun thing and that at their age their little flirtation wouldn't lead to much more than making out. *sigh* On a side note, there is more to come from these two. Stay tuned! 😉
Let's not forget Making You Mine.
First of all, let me just say I was a mess when writing this one. This was the last in the series, and I was so sad. I think Grace and Sal's love story was one of the sweetest of the series. He was so gentle and understanding after he got over the fact that Alex had hired her behind his back.
There are many quotes/scenes that come to mind, but here are two of my favorites. First, when Grace informs Sal that her mother has once again set her up with her stepdad's boss. She'd asked what she was supposed to do since the guy was already waiting for her outside the restaurant with a bouquet of flowers.
Sal's head jerked toward the front of the restaurant as soon as she said that. "You tell him you don't want to go. That's what." He started walking. "I'll fucking tell him."

Grace squeezed his arm. "No, Sal. Please."

Sal stopped and glared at her. "Do you want to go with this guy, Grace?" His loud words turned the heads of the few employees that were still there cleaning up, and they glanced out the front to see who Sal was talking about.

"No, of course not."

"Then don't go."

"I won't." Her heart was going a mile a minute now. She never expected his reaction to be so explosive. "But let me tell him."

Sal pulled the keys out of his pocket. "Let's go."
This was especially satisfying since, up until then, Sal had been so adamant that he was not like his hotheaded brothers. In fact, in a much earlier scene, before Sal even admitted he had a thing for Grace, Alex teasingly asked him if he was jealous. Sal's annoyed response? "I'm not you, you idiot!" LOL Seeing this side of him finally emerge was fun. =D
As I mentioned before, I was a mess during the writing of Making You Mine, but the epilogue was where I shed the most tears. I just went back to retrieve this quote/scene and I'm freaking crying again!
"Since this is our first night doing our new family tradition, I propose a toast." Sal lifted his beer. "To family."

"May it only get bigger," Alex added.

"And may we always stay this close," Sofia said.

"Love you, guys." Angel lifted his beer.

"Salud!" Romero said.

"To family," they all said before finally taking a drink.
I really do love all you guys! And I miss you so much. I'm sorry to say I will be putting you through some more drama very soon! Stay tuned everyone. It's coming! 😉
Stop by here for more information on the Moreno Brothers including excerpts and extras!!!
About the Author
I write because I must. It's not a choice or a pastime, it's an unyielding calling and my passion."
~Elizabeth Reyes~
Elizabeth continues to answer to her calling on a daily basis. Since releasing her debut novel Forever Mine (Moreno Brothers #1) in 2010 she has now published 10* novels total and fast at work on the next. The excitement her Moreno Brothers, 5th Street, and Fate series have garnered have far exceeded her wildest dreams. It is with as much excitement that she'll continue to put out books related to these series as well as introduce brand new ones very soon.
---
GIVEAWAY
a Rafflecopter giveaway

Mature YA-romance
Seventeen-year old Sarah's life is turned upside down when her single mom is sent to jail. She's forced to move, leaving behind everything she's ever known, including her best friend Sydney. Lost and bitter in a new school, her one goal is to save money and move back home. Then she meets Angel Moreno.
Enigmatic but gorgeous, Angel is almost too good to be true. Except for one thing, his archaic belief that guys and girls can never be "just friends". The problem? Sarah's best friend Sydney is not a girl.
With their unexpected romance intensifying to places neither ever experienced, how long can Sarah keep Angel in the dark about the guy waiting for her back home?
New Adult/ Contemporary Romantic suspense: Contains adult content
After one heartache too many, Valerie Zuniga vows to never let Alex Moreno hurt her again. A year later, she is forced to reunite with him at a party where one unexpected sizzling kiss tells her she's far from over him. No way will she allow herself to get sucked back into that torment. She'll resist him even if that means using the one thing that'll stop Alex dead in his tracks: another man.
Alex is coming off one of the worst years of his life. He spent so much time wallowing in self-pity, he never realized how much he'd missed Valerie. That is, until that kiss. Now, he's determined to get her back one way or another, and no other man will stand in his way. Especially after discovering that Valerie may be in danger, a danger he blames himself for.
Mature YA-romance
Her entire life Sofia Moreno has dealt with her overprotective brothers. With three overbearing brothers always lurking, no boy would dare reach out to her. Luckily for Sofia the one boy she's got her heart set on has always been within reach: her brothers best friend Eric. Even though his loyalty to her brothers runs deep, Sofia knows there is only so much he can do before giving in to her.
Two years older than her, Eric Diego has always known there would be hell to pay if he messed with his best friend's kid sister Sofia. Through the years he watches as she blooms into a beautiful young lady right before his eyes. With teenage hormones raging and Sofia more than willing, Eric agrees to the unthinkable. A forbidden secret romance. Feeling emotions and a feverish passion that's new to them both, neither is ready for how quickly their romance spins out of control.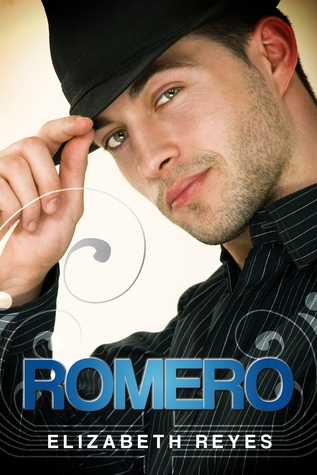 Synopsis
New Adult / Contemporary romance.
Prim and proper middle school teacher Isabel Montenegro always runs the opposite direction from men like Ramon Romero. A foul-mouthed, uneducated, loose cannon has no place in her careful plans. But instead of running away, Isabel is completely captivated. The intensity of his nature, while a bit daunting, mesmerizes her in ways she can't begin to understand. She's unwilling to walk away—even when her instincts are screaming at her to run.
Romero has no idea what he's getting himself into when he first kisses Isabel. Shocked at the passion she invokes in him, he believes he can keep his usual short fuse under wraps. Falling fast and hard for someone so flawlessly sweet only makes him more aware that he's far from perfect. If she is ever witness to his biggest imperfection, he's sure she'll bail. But when her meddling sister does the worst thing imaginable—bring other men between him and his Izzy—that fuse is lit and all bets are off.
Can two people who are worlds apart teach each other how to love, or will the reality of their differences drive them apart?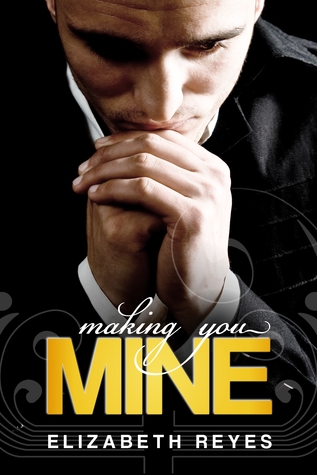 Synopsis
New Adult/ Contemporary Romance
Always in control, the meticulous and professional Salvador Moreno is thrown for a loop when the newly hired bartender Grace Zendejas suddenly invades his family's restaurant, and infuriatingly, his every thought. For the first time in his life, Sal is fumbling. But after recovering from a few blunders he discovers his feelings for Grace run much deeper.
Things begin to heat up between him and Grace, but then the ever-perfect Sal does something even his brothers never did—screws up royally. Now he's scrambling to cover up a mistake he knows could cost him dearly. As his relationship with Grace grows even more serious, Sal's secret is a ticking bomb, threatening to destroy the one thing he now lives and breathes for—his relationship with the love of his life—Grace.