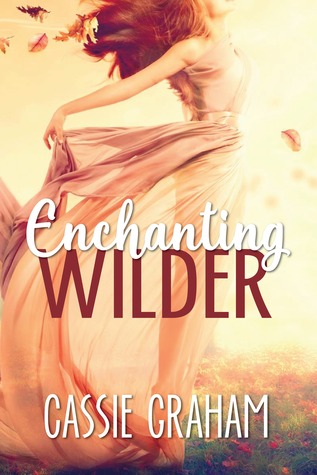 Enchanting Wilder

by Cassie Graham
on July 28, 2016
Pages: 306
Buy on Amazon
Goodreads

Declan Wilder has never met a witch he didn't hate. He is in the business of protecting the world from all things paranormal, after all. But what happens when one glimpse at an enchanting McKenna Sawyer sends him spinning? Suddenly, Declan can't help but question everything he thought he knew about the world he's been sworn to protect for so long.

Plagued by her parents' death, McKenna Sawyer has no interest in anything outside of her family's business and her sister's happiness. So when she's assigned to warn a Pursuer about his impending death, she's less than prepared for the way he shifts her world on its axis. And when more time spent with him leads to more secrets about their world revealed, they must decide how their universes fit together — if at all.

The paranormal world is gearing up for a fight, and both Declan and McKenna have been called to battle. But the question remains — will they be fighting for or against each other?
Happy Release Day to Cassie Graham and her new book Enchanting Wilder! Be on the lookout for Christine's review next month. This paranormal romance is on sale for $0.99! Read an excerpt from the book below! Enjoy!

Crickets chirp in the distance and I wonder if they'll ever hold the same mundane significance they did before. They used to be irrelevant, unimportant creatures. But now? I can't imagine a world without them. They're the soundtrack to a kiss that brought me back to the land of the living. Everything I've wanted—everything I've needed—is being laid out in front of me by Declan. His passion overwhelms me, and for the first time in my life, my sense of self is overflowing. I no longer feel the need to second-guess my desires.
Every kiss, every stroke of his tongue with mine brings me closer to who I'm supposed to be. It feels as if I've been waiting my entire life to find someone to kiss me like this. So passionately—full of want and need.
Declan takes hold of me gently, placing both hands on the side of my face. He slows his pace, and pulls away, kissing my nose.
I'm panting with fervor and smile when his green eyes look into mine.
Declan lowers his voice. "That was…"
I nod, still gasping for air. "It was."