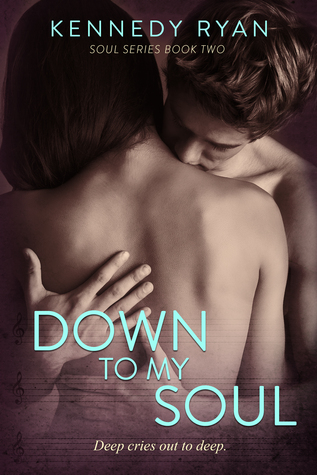 Down to My Soul

by Kennedy Ryan
on March 31, 2016
Goodreads

RHYSON

She doesn't wear my ring.
We never stood before a preacher.
The only vows exchanged were between our bodies; between our souls.
But she was mine and I was hers until I ruined it. I have to believe that every day, every step, every breath brings me closer to making things right.
To making her mine again.

KAI

I've seen promises broken.
I know love makes no guarantees.
But things were different for Rhys and me, until he lied, and I walked away. Only there's a chain between our hearts that I can't break. Even if I forgive him, a shadow from my past hangs over us; over this love that reaches all the way down to my soul.
Today we have a sneak peek of Down to My Soul, Book 2 of Kennedy Ryan's Soul Series! If you haven't read Book 1, My Soul to Keep, make sure you catch up before the March 31 release!And don't miss the giveaway accompanying the excerpt!
If you HAVE NOT read My Soul to Keep, find the Giveaway & read the first three chapters HERE.
For those who HAVE read My Soul to Keep and are waiting for Down to My Soul, find the Giveaway & Excerpt HERE!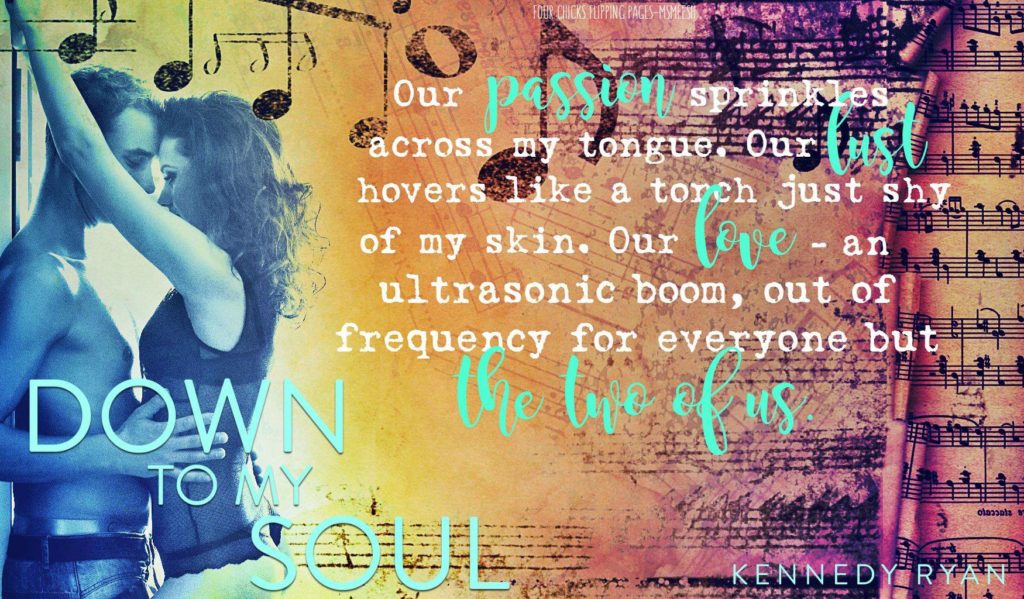 ♥ READ THE FIRST BOOK IN THE SERIES ♥
Book 1 – My Soul to Keep