Losing Control

by Riley Hart
on February 27th, 2015
Goodreads

Check out the beautiful cover for LOSING CONTROL, book 3 in the Broken Pieces series by Riley Hart! Read the exclusive excerpt below and make sure to enter the giveaway! Good luck!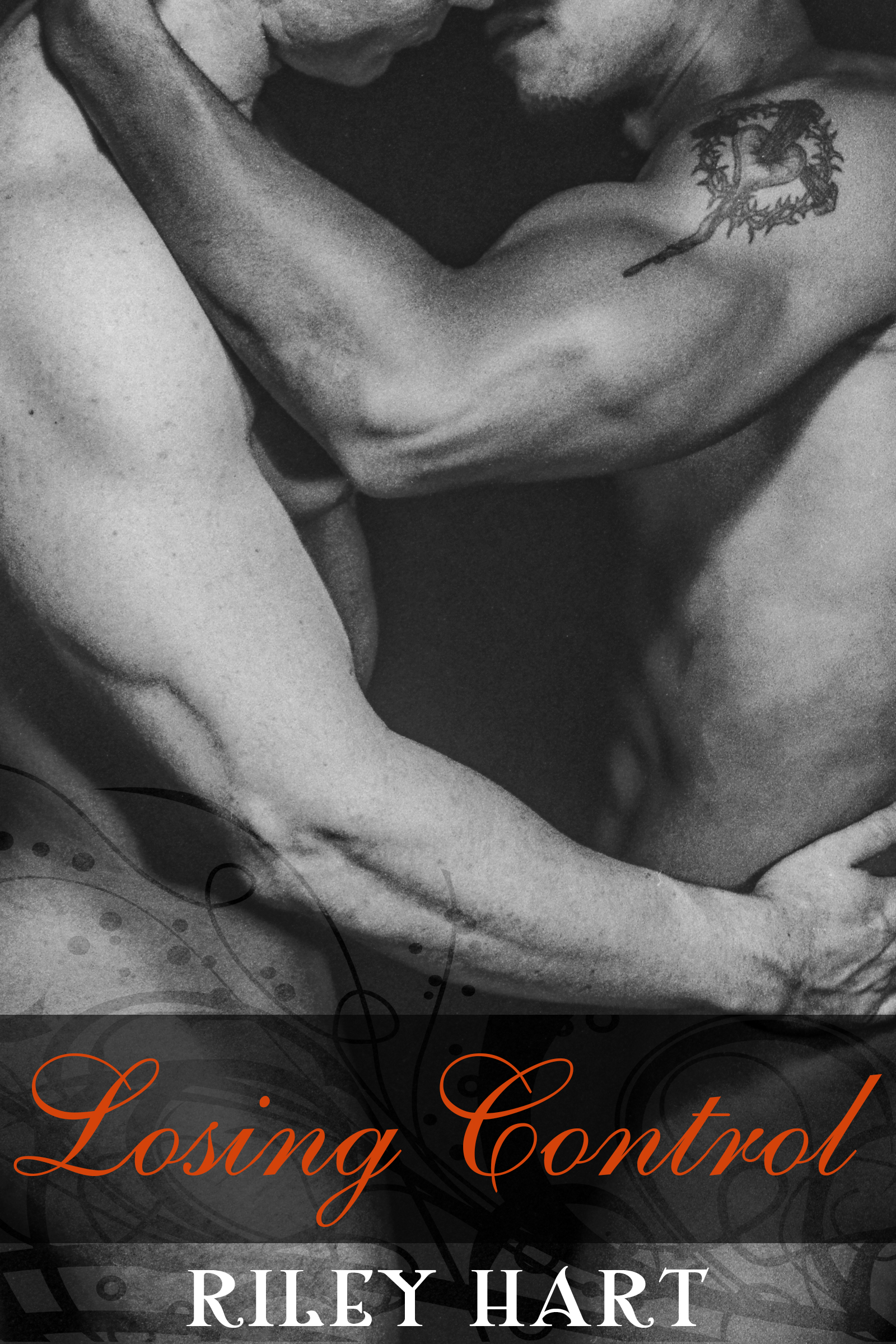 One the surface, Ben seems to have it all: money, influence, good looks. He smiles and jokes in all the right places, but it's all a façade. Inside he's a wreck, and it's only getting worse. With his Congressman father using Ben's recent kidnapping for his own political agenda, and Ben still struggling to get over the only guy he's ever loved, he feels like he's losing his grip on reality and he's quickly spiraling out of control.
Then he meets Dante, an enigma of a man with as much self-hatred as Ben has. In Dante, Ben finds what he didn't know he needed: Dante's control, his power, is the only thing that clears the fog in Ben's brain. For the first time in his life, Ben has a lover who just might need Ben as much as Ben needs him. When they're together, the demons from their pasts don't lurk so heavily on their shoulders.
But Dante can't fix him. Not when a memory from Ben's past is haunting him in ways he doesn't understand, waiting for him to put together the missing pieces in his head…and what he discovers just might have the power to break him for good.


Ben was exhausted. He hadn't realized how tired he was until the food settled. Ben needed sleep and he needed it badly but the thought of closing his eyes, of opening himself up to the memories made him sweat.
The waitress returned with the check and Dante reached for it. Ben managed to get his hand on it first, Dante's landing on top of his own. Ben needed to be the one to pay for this. He wasn't sure why but he did. "Please," Ben asked.
Dante didn't move his hand away, as he answered. "You haven't been sleeping."
Ben shrugged. "I do what I can."
"Come home with me. You'll sleep in my bed." Dante shook his head and mumbled, "Shit."
He didn't want to ask anymore than Ben wanted him to have to. But he did ask and Ben would say yes. "We want the same thing." And they did. The lines wouldn't get crossed because Ben would never expect to be saved. Regardless of the fact that he had no idea what in the hell this was between them, he wanted it. Comfort in someone who understood, nothing more, nothing less.
"Okay," Ben replied and Dante removed his hand.
After Ben paid the bill, he followed Dante from the diner. He lived close enough that they could walk to Dante's apartment. A few minutes later, he stood at the bed Dante had him in not a week before.
"Take off your clothes," Dante told Ben from behind him. So he did. He stepped out of his pants and unbuttoned his shirt. They both went to the floor before he took off his underwear as well.
Dante stepped closer, his clothed body aligned with Ben's naked one. He wrapped an arm around Ben, splaying his open hand on Ben's abdomen.  "What you do to me… So beautiful and broken." He inhaled close to Ben's hair. "The way you smell. Your blond hair, long enough that I can grab onto it."
It was only a few inches but Ben guessed that was the perfect length. "I used to wear it slicked back. It looks more professional."
"I like it loose, like this." He squeezed tighter. "You shouldn't be here right now. I shouldn't have told you what I did tonight."
Ben closed his eyes…just felt. "And I feel differently about being here?"
"I know. Maybe that's what makes it okay." And then Dante stepped away. "Get into bed." He walked over to the wall and hit the switch for the light. Ben paused a second before getting between the covers. He heard rustling, what he assumed was Dante undressing and then the bed dipped, and Dante lay warm at his side…
 ♥READ THE SERIES♥
Book 1 – Broken Pieces
Book 2 – Full Circle

Riley Hart is giving away a $10 Amazon Gift Card! Enter for a chance to win by sharing the link to this post on your social media sites (FB, Twitter, Tsu, Instagram, etc). The more shares, the more chances to win! Leave a message at the bottom of this post with the links to your shares. ONE WINNER will be chosen on Sunday February 8th at 10am EST. GOOD LUCK!