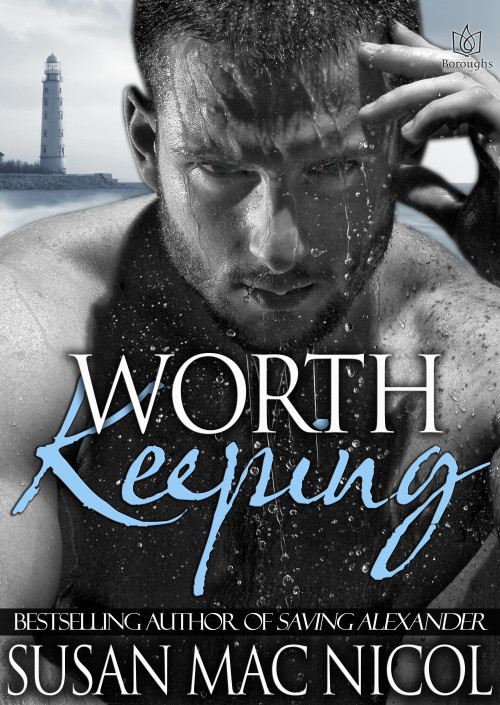 Synopsis
Abused horrifically as a boy, Nick Mathers has come to terms with his existence as a man. Mostly. Other days life seems a little much. Especially when Nick knows he'll always be alone.
On those days his thoughts turn black. He walks the Norfolk coast and considers the frigid embrace of the waves. And then, one stormy night, he finds someone who's tasted just that. The beautiful stranger on the beach is near death, and Nick rushes him home to slowly nurse back to health. As he does, he finds a love unlike any other. Owen
Butler's body is as warm as the sea was cold, his heart as big as an ocean. And Owen is a man who swears to repay the favor. Nick can yet be saved from himself, and he will see that he is indeed a man…
WORTH KEEPING
**AUTHOR NOTE: I've been working with the the NSPCC as part of the sales proceeds for Worth Keeping will be donated to them. I'm a huge advocate for victims of sexual abuse, both children and men/women, and work with a number of people in this regard hence the themes in some of my books.
https://donate.nspcc.org.uk/home.aspx?source=ppc-brand&utm_source=google&utm_medium=cpc&utm_campaign=UK_GO_S_E_BND_Paid_Pure%20KW&utm_term=nspcc
Teaser
Owen snuffled, opening his eyes, and once again Nick lost his breath at their colour. They cleared slowly then Owen yawned, a large, jaw-splitting motion that showed his tonsils. He stretched long, slender, creamy arms with dark hair in the creases of his armpits. He pulled the cover from his chest down to his waist then grinned at Nick.
"Good morning. This is becoming a habit isn't it?"
"Twice is hardly a habit," Nick muttered dryly. "But good morning." He sat up, pulling the covers round his waist as they bunched up. "I'm sorry about last night. I didn't mean to wake you up."
Owen shrugged as he sat up, swinging his long legs over the side of the bed. He sat there as he ran his fingers through his unruly hair trying to straighten it out. "No problem. I was surprised that your bedroom door was open. You must have forgotten to lock it last night."
Nick had been too preoccupied with fighting off the feelings Owen had created in him when he'd pulled him on top of him. "I guess I did forget."
Owen nodded absently. "Lucky you did or you wouldn't have had me to cuddle you last night."
He stretched again. Nick studied his back and the pale skin spattered with small brown freckles. He wanted to run his tongue down the spine in front of him, see Owen shiver as he nibbled his skin between his teeth. His morning erection grew harder. He bunched the sheets densely around his groin as Owen stood up.
Christ, the man has a fine arse, Nick thought fleetingly. The soft, rounded swell of Owen's buttocks showed beneath the tight briefs, with a tantalising crease of firm flesh above. To Nick, it was an invitation to run his mouth over the pale skin, see what the man tasted like, inside and out. Owen cleared his throat, hitching up his underwear. He turned to Nick with a smile.
"Finished ogling?" he remarked cheerfully and Nick flushed as he realised Owen had seen him looking in the reflection of the cracked mirror on his old, battered dressing table. Nick scowled as Owen grinned. "It's all right. I don't mind. I'm glad I could bring some cheer to your life." His tone was teasing but his eyes said something else entirely. They were compassionate, searching.
Nick swallowed. "About the whole cuddling thing. Thanks for staying with me last night."
Owen observed him then sat down back on the bed. He regarded Nick thoughtfully. "You might like to tell me what happened to you at some stage," he said softly. "I'm a good listener. I know somebody fucked you up badly. That's a given. And I'd really like it if you shared it with me. Because once I leave here there's going to be no one to rush in here and cuddle you, Nick."
Nick's stomach lurched at the reminder that Owen was going. "It's not something I can talk about to just anyone," he muttered. He saw the look of hurt flash across Owen's face then it was gone.
"I didn't think I was just anyone," Owen said quietly. "But you know where I am if you ever want to tell me about it." He stood up again. "I'm going to shower then go down to see your friend Daniel."
He hurried out of the room, leaving Nick staring after him, his throat dry, his sense of loss keen and the man hadn't even left yet. Socks stared, opening a bleary eye to peer at Nick. He yawned, showing a glimpse of tiny white teeth, then leapt off the bed in a flurry of monkey limbs and scarpered out the room. Nick was alone in his bedroom, disgruntled and unsure, and he didn't like the feeling one little bit.
Finally, after a few minutes of punishing self-debate, Nick made a decision. His heart hammered in his chest at what he was about to do and the ramifications. He swore under his breath as he got out of bed, pulling up his sweatpants like a security blanket. He barrelled through to the bathroom and opened the door. Billows of steam assaulted his face, making him cough as he breathed it in.
"Uhm, Owen?" The bathroom was spacious, a simple but modern design with a bath, the wet room capable of fitting two big men, a toilet and a basin. It was decorated in shades of cream and blue. Nick saw the naked form of his lodger in the shower, all fair skin and long, slim, taut muscled legs with water cascading over his body. The smell of coconut shampoo swirled into Nick's nostrils together with the tantalising tang of maleness.
"Nick." Owen's amused voice sounded over the sound of the running water. "Are you in a rush to pee or have you decided to join me?" Nick was sure he wasn't expecting an affirmative answer to his last question.
Boy, is the man in for a surprise.
About the Author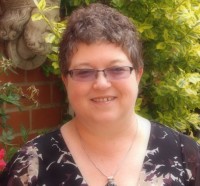 Sue Mac Nicol was born in Leeds, Yorkshire, in the United Kingdom. At the age of eight, her family moved to Johannesburg, South Africa where she stayed for nearly thirty years before arriving back in the UK in December 2000.
Sue works until the small hours of the night doing what she loves best – writing. Since her first novel, Cassandra by Starlight, was penned, introducing the debonair Bennett Saville and his lovely lady, Cassie Wallace, Sue has since written the other two books in her Starlight trilogy. Her latest two offerings, M/M Romance 'Stripped Bare' and 'Saving Alexander' have became best sellers.
She currently has five further novels completed and has also contracted with Boroughs Publishing for a six book series called 'Men of London'. She loves writing the element of gay male romance in her books and this thread runs all of them, including her Starlight series. Her passion is keeping herself busy creating worlds and characters for her readers to enjoy.
Sue is a PAN member of Romance Writers of America and also a member of the Romantic Novelists Association in the UK. She is also a member of a rather unique writing group, called the Talliston Writers Circle.
She lives in the rural village of Bocking, in Essex, with her family. Her plan is to keep writing as long as her muse sits upon her shoulder. Her dream is to one day be able to give up the day job and get that big old house in the English countryside overlooking a river, where she can write all day and continue to indulge her passion for telling stories.