We love Katie Ashley and are very excited to share this EXCLUSIVE reveal with you.  We CAN NOT WAIT for Beat of the Heart to get more AJ!
Disclaimer: May be edited or deleted prior to publication. Permission is NOT granted to re-post this content anywhere, so please don't do it. You may link to this page if you want to share it with others. Thank you.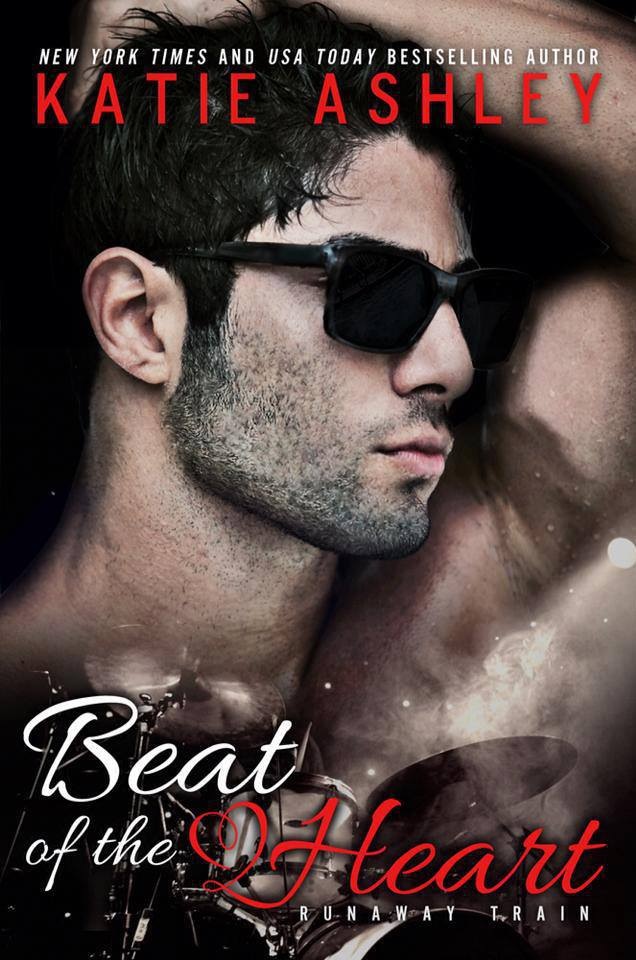 Synopsis
After years of bad relationships and a cheating ex-fiancée, twenty-eight-year-old Mia Martinelli prefers healing her patients' hearts on the Cardiac Care floor rather than risking having her heart broken again. But all that comes to a screeching halt when caring for the head roadie for Runaway Train puts her into the orbit of drummer and Latin Lover, AJ Resendiz. After a scorching weekend of steamy passion, Mia's intentions of getting out with her heart unscathed is challenged by the stud with the wicked sense of humor, especially when he wants to continue seeing her. But when the harsh reality of AJ's hoard of female admirers sends her insecurities into overdrive, Mia bails, leaving him handcuffed to his bathroom shower.
AJ never imagined that after two weeks of the best sex and female companionship he'd ever experienced, he would need rescued by his band mates from his shower prison. Although he tries to forget the sensual brunette whose curves made his mouth water, AJ can't get her out of his mind…or his heart. Months later when he finally seeks Mia for answers as to why she left, nothing could prepare him for their life-altering reunion.
Can AJ prove to Mia that regardless of the women after his body, his heart belongs only to her?
Teaser
"So why don't you and I grab a bite to eat?"

"No thanks."

Crossing his arms over his broad chest, AJ asked, "How about coffee?"

"Sorry, but no."

AJ pursed his lips. "So you're a little gun-shy. I get it. Ice cream's pretty innocent. How about that?" His gaze honed in on my lips. "Who can say no to some sugary sweetness? Maybe a little dollop of smooth whipped cream topped off with a ripe cherry."

The suggestive tone of his voice had me envisioning licking ice cream off his perfect abs. Beads of sweat broke out along the base of my neck. I fought the urge to fan myself. "Um, no."

Scratching the dark stubble along his cheek, AJ said, "Hmm, let me switch gears. How about I take you to the party in my pants?"

"Look, I—" I narrowed my eyes. "Did you seriously just use a line from Anchorman on me?"

AJ gave me a teasing wink. "I just wanted to make sure you were paying attention."

I huffed out a frustrated breath, blowing away a few errant strands of hair from my face. At his earnest expression, I held up my hands. "Listen, I'm really flattered by all your offers, but I'm just not ready to date again."

"Again?" AJ questioned.

Dammit. How could I have let that slip? "It's just this year hasn't been the best for me."

"Then all the more reason to let me take you out and show you a real good time."

Dee sidestepped us on his way over to the charts. "Trust me, baby girl needs a good time in the worst way possible." He paused to run his gaze from AJ's head down to his feet. "And you look like just the ticket she needs to clear away the vajayjay cobwebs."

AJ busted out laughing while I screeched, "Dee!" Extreme mortification caused warmth to flood my cheeks and down my neck.

Pursing his lips, Dee ignored me and continued on. "She's closed up shop ever since she caught that dickhead fiancée of hers banging another woman."

AJ's amused expression turned sympathetic. "Damn, I'm sorry, Mia. I had no idea."

I shrugged. "What can you do? Shit happens." My voice cracked betraying my emotions.

With his eyes boring into mine, AJ stepped forward. Tenderly he swept a strand of hair out of my face and tucked it behind my ear. "He must've been fucking blind if he had you in his bed and went looking somewhere else."
About the Author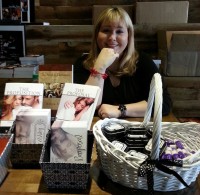 Katie Ashley is the New York Times, USA Today, and Amazon Best-Selling author of The Proposition. She lives outside of Atlanta, Georgia with her two very spoiled dogs and one outnumbered cat. She has a slight obsession with Pinterest, The Golden Girls, Harry Potter, Shakespeare, Supernatural, Designing Women, and Scooby-Doo.
She spent 11 1/2 years educating the Youth of America aka teaching MS and HS English until she left to write full time in December 2012.