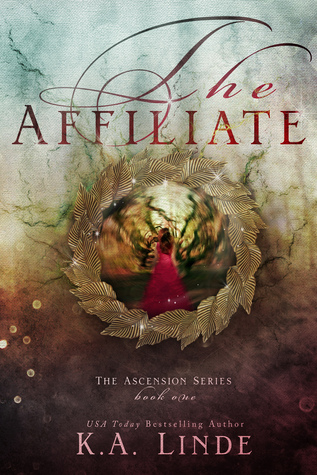 The Affiliate

by K.A. Linde
on September 15, 2015
Buy on Amazon, Buy on iTunes
Goodreads

On the day of her Presenting, in front of the entire Byern Court, seventeen-year-old Cyrene Strohm's lifelong plans come to fruition when she's chosen for one of the most prestigious positions in her homeland—an Affiliate to the Queen.

Or so she thinks.

When Cyrene receives a mysterious letter and an unreadable book, she finds nothing is as it seems. Thrust into a world of dangerous political intrigue and deadly magic, Cyrene's position only grows more treacherous when she finds herself drawn to the one man she can never have...

King Edric himself.

Cyrene must decide if love is truly worth the price of freedom. Find out in this first book in USA Today bestselling author K.A. Linde's new Ascension series.
Enjoy a sneak peek into K.A. Linde's The Affiliate releasing September 15th! This is fantasy fiction and so so sooooo good!!! Enter the giveaway below for a chance to win an ARC of this book!

"Today, I Present Cyrene Sera Strohm, daughter of Hamidon and Herlana; sister to our own devoted member of the High Order, Reeve; and our trusted Affiliate, Aralyn. We shall begin the Presenting now."
King Edric took a step toward her, and her blue eyes met his. An electric shock shot through her at his nearness. For a moment, while locked in the King's gaze, all she saw was the here and now. There was neither time nor distance between them. It was just a pull as if they would be tethered together from this point on.
King Edric jerked back a step and shook his head, pulling her out of the trance that had come over her. What just happened?
His Adam's apple bobbed as he pulled himself back together. Then, he spoke softly for her ears only, "Cyrene."
She silently cursed and dropped her gaze to the polished floor. What am I doing? She wasn't even supposed to directly look at him yet.
"You may look at me."
Surprised, Cyrene did as commanded. She didn't understand what had passed between them, but looking at him made something within her fall into place.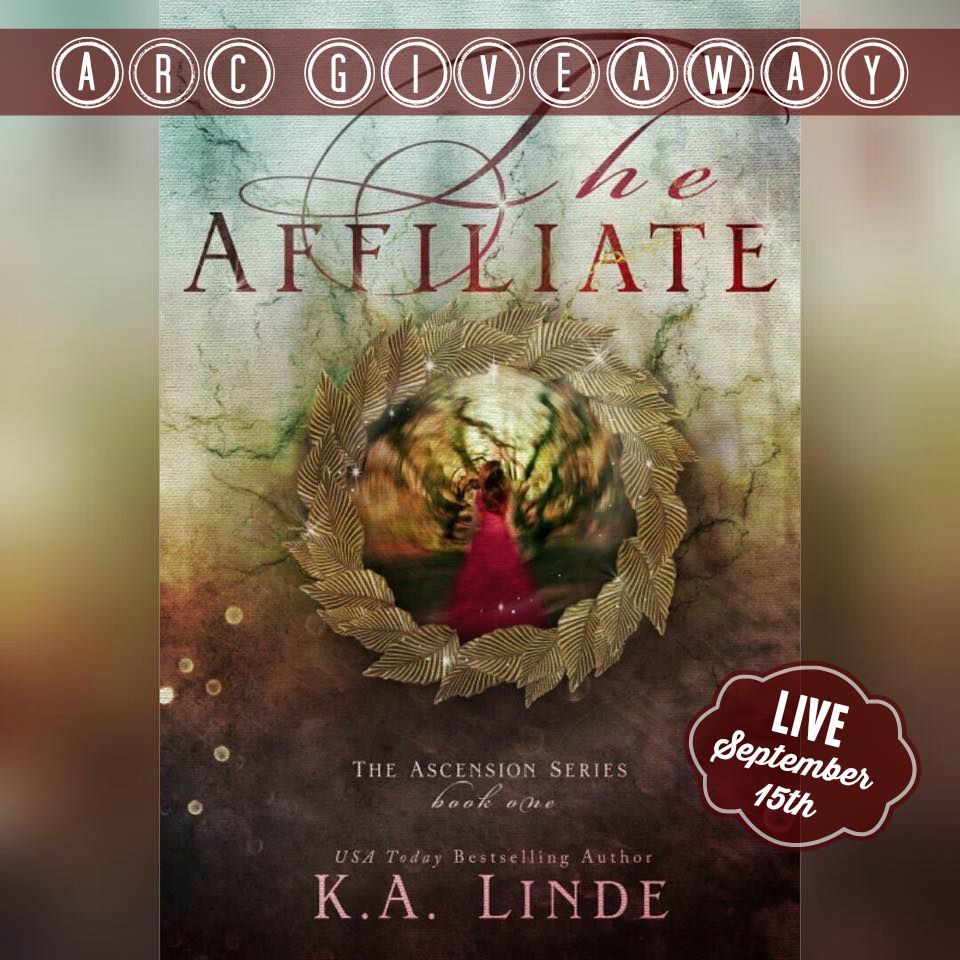 Enter to win YOUR OWN ARC COPY of The Affiliate
All you have to do is share this Teaser and Giveaway post on your social media account(s) (Facebook, Twitter, Instagram, etc). Sample message below:
#TheAffiliate releases Sept15 #ARCGiveaway #NewSeries #EpicRomance @authorkalinde @ShhMomsReading
Please make sure to post a link to your shares below. ONE winner will be chosen on Friday Sept 11th at 10am EST! Good luck! And thank you for sharing!
♥Pre-Order♥