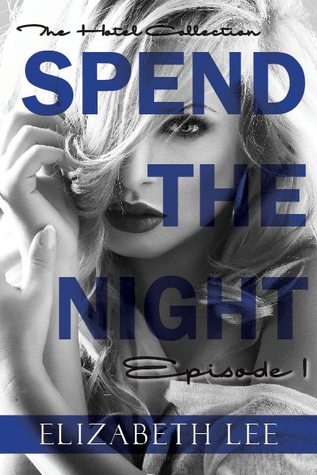 Spend The Night

by Elizabeth Lee
on January 20, 2015
Goodreads

Spend the Night – Episode 1

Welcome to The Wellesley-Crawford...
Hannah Wellesley has spent her entire life running the halls of her family-owned hotel, the infamous and opulent Wellesley-Crawford. Noted as one of the city's richest, most luxurious hotels in Chicago, the WC is what Hannah has devoted her life and career to.

The hotel's Annual Masquerade Gala is the event of the year, but this year Hannah's evening involves more than just handing out masks. After a mysterious rendezvous in a secluded stairwell with an irresistible and unidentifiable man, Hannah becomes consumed with discovering the identity of her masked lover. Just as she's about to give up the search, two men blow back into her life with drastically different intentions. They both have secrets and uncovering them will lead Hannah down a darkly dangerous path.

Drawn to both of the intriguing bachelors, she'll have to determine which one is after her heart and which one plans to do her deadly harm before it's too late.
A new serial by Elizabeth Lee that is a MUST ADD to your TBR!!! Read an exclusive excerpt below!

He smiled back, revealing a set of perfectly straight, white teeth surrounded by lips that could only be described as kissable. He pulled his left hand free and rubbed his fingers along his sculpted jaw line, which was shaded with just a hint of a five o'clock shadow. Something in me shifted and I could feel my body tense with the desire to feel his hands on my body.  I was sure he'd learned a lot since our previous encounter all those years ago.  Our one and only time together had been filled with me being clumsy and awkward and him being sweet and careful.  We'd both grown up and I could only imagine what he was capable of now.  Probably skilled and precise.  He'd moved them up my arms, around to my back, and down to my…
Good. Lord.