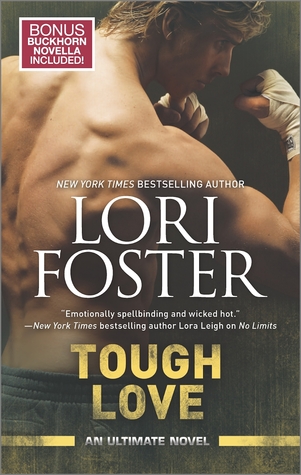 Tough Love

by Lori Foster
on August 25, 2015
Pages: 544
Buy on Amazon, Buy on B&N, Buy on iTunes, Buy on Kobo
Goodreads

She's playing hard to get…to win the MMA fighter of her ultimate fantasies in a sultry new novel from New York Times bestselling author Lori Foster
Vanity Baker loves a good, clean match, but she's not above playing a little dirty. She's wanted Stack "The Wolf" Hannigan from day one. Seems as though the best way to corral the famously commitment-phobic fighter is to insist on keeping it casual. And her plan works—deliciously well—until Stack's past steps out of the shadows.
Stack learned early to stay free of attachments. But with sexy, forthright Vanity, he's the one always left wanting more. Then his troublemaking family comes back into the picture, threatening everything Stack cares about—Vanity included. Suddenly he realizes they're much more than friends with benefits. He's ready to go to the mat for her…but will it be in time to protect the woman who's tamed him for good?
We have an exclusive peek at Lori Foster's next book TOUGH LOVE below. Make sure to pre-order a copy!!!  Lori also answered a question for us…..
Which of the characters in this series do you relate to the most?

I'd say Cherry, who is featured in HOLDING STRONG but appears in all the books. I was never put through the same ordeals as her, but I'm also crazy-afraid of bugs, enjoy sexually explicit jokes, blush easily, and love my family – even those people who aren't blood related but are still family as far as I'm concerned. I wish I was as stacked as Cherry (alas, I'm far from it) but she's still a pretty relatable character.
♥READ THE SERIES♥

Book .5 – Hard Knocks
Book 1 – No Limits
Book 2 – Holding Strong
Pre-Order Book 3 – Tough Love