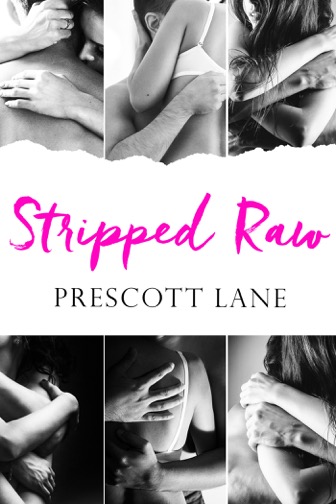 Stripped Raw

by Prescott Lane
on March 3, 2016
Goodreads

Kenzie
I'm a yes girl. Get your mind out of the gutter; I'm not talking about sex. I'm talking about saying yes to whatever comes my way in life. So when I had the chance to move to Europe after college, I said, yes. When I had the chance to open my own lingerie line, I said, yes. And when my stepsister got diagnosed with cancer and needed me to come home and help her raise her daughter, I said, yes. That's me, Kenzie — the yes girl! In every area of my life but one —Love. Always the first to leave a relationship. Will I be able to say yes to love — to Kane — to being happy? Or will I simply come undone and be stripped raw?

Kane
Don't let Kenzie fool you! She's a master at hiding behind a laugh and a smile. Being an attorney, I prefer the facts. This story isn't as light and happy as my yes girl would have you believe. No laugh can sugarcoat what we are facing: I've lost everything. I know what it's like to be left raw. But sometimes that's the only way to find love. To strip yourself down, let the other person see all your sh*t, and hope they love you anyway.
Denise is looking forward to reading this one! Be on the lookout for her review coming soon. Enjoy a first look into Stripped Raw by Prescott Lane! We love trailers created by Becca the Bibliophile!!! <3

Stripped Raw by Prescott Lane from Becca the Bibliophile on Vimeo.

Enter to win an ebook ARC of Stripped Raw.
All you have to do is share this exclusive trailer reveal post on your social media account(s) (Facebook, Twitter, Instagram, etc). Sample message below:
#StrippedRawisComing  #March3rd #SayYesToLove @prescottlane1 @shhmomsreading
Please make sure to post a link to your shares below. ONE winner will be chosen on Sunday February 21st at 10am EST! Good luck! And thank you for sharing!