Day 1 of our Father's Day Weekend celebration in honor of the wonderful men we love, is an EXCLUSIVE look into the upcoming Book 4 of The Mathews Family series by Beverly Preston – this is JC's book!
Enjoy!!
---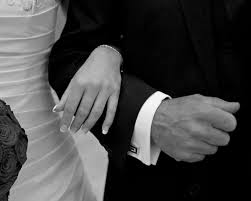 Pausing at the open doorway, JC checked out the rear view of the best man as he walked down the dimly lit church corridor. She overheard her sister talking to their stepdad Tom.
Tracy choked. "I hope you know that I think of you like a Dad. Other than my father, there's no one else I would want to walk me down the aisle."
JC burst through the open door. "I don't know if I'd agree with that! Have you seen the smoking hot best man I get to walk down the aisle with? Tall, dark, handsome and that accent…" JC chimed bringing the palm of her hand to her heart. "No offense Tom, but damn…I might be getting the better end of the deal!"
"I was going to ask where you have been, but that answers that question." Tracy chuckled rolling her eyes, dabbing beneath her lower lashes for smudges.
"Sorry, I'm just kidding. Actually…I'm not kidding. Holy shit, have you seen him? Of course you have, he's Vincent's best friend."
Tracy interrupted JC's ongoing ramble. "Would you mind giving us just a minute?"
"Can I come in? I want in on the pow-wow." JC quick-stepped toward them resting her palms on both their shoulders as she huddled her head between theirs. "What are we getting all mushy about?"
"I know that I could never replace your father, but I think of all of you as my kids." Tom stood up and wiped the tear from his cheek. He tugged on Tracy's hand pulling her to her feet and wrapped his arms around both girls. "You're my girls! I love you and I'm proud of both of you."
JC smooched Tom's cheek and rubbed the lip-gloss off with her thumb. "Oh come on, you know we think of you as our Dad. But, can we finish this bearing our souls convo for after the ceremony? Mom's gonna get mad if we take any longer."
Tom nodded in agreement. His typically tan face colored with emotion.
The wedding march began ringing through the hallway. JC smoothed out the front of her gorgeous black dress and adjusting the raspberry sash. She delicately embraced her sister and whispered in her ear, "You look absolutely breathtaking. Helios is smiling down on you. It's a perfect sunny day."
The best man appeared in the doorway extending his hand to JC. "It's time. They're ready Tracy."
JC clutched his arm. Glancing back over her shoulder, she raised her eyebrows suggestively, fanning her face with her hand, mouthing, "Oh my God, he's so hot."
"What are we going to do with her?" Tom muttered to Tracy.
---
Series Reading Order
Book 1 – No More Wasted Time

Book 2 – Shayla's Story

Book 3 – The Perfect Someday