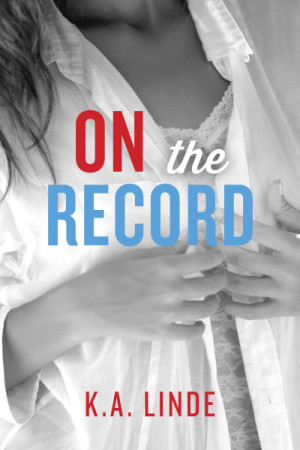 On the Record

by K.A. Linde
on August 26, 2014
Pages: 382
Buy on Amazon
Goodreads

For political reporter Liz Dougherty, election day—a day of looking toward the future and saying goodbye to the past—seems like a fitting time to start a new relationship. But feelings for her former flame still linger...

The sexy second book in bestselling author K.A. Linde's Record series decides whether it's better to pick up the pieces and move on...or to pick up right where you left off.
Please also join us for Kyla's RELEASE DAY PARTY for On the Record on Tuesday 8/26 from 3-9pm EST. Authors and bloggers will be stopping by to join in on the fun and we hope you will too!!
Participating Authors:
3pm – Jillian Dodd
3:30pm – Claire Contreras 
4pm – Kathryn Perez
4:30pm – Mia Asher-Author
5pm – S.C. Stephens
5:30pm – Rebecca Shea
6pm – Viv Daniels
6:30pm – S.L. Jennings
7pm – Corinne Michaels
7:30pm – Laurelin Paige
8pm – Kyla Linde
We have added a whole EXTRA hour so that Kyla can do a Q&A at 8pm. And if thats not all – Jenn Sterling will be stopping by too!
♥READ THE SERIES♥
Pre-Order For the Record