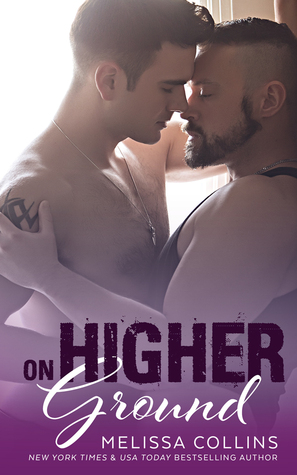 On Higher Ground

by Melissa Collins
on May 18, 2016
Buy on Amazon, Buy on B&N, Buy on iTunes, Buy on Kobo
Goodreads


When there's no peace after war…
When there's no solace after death…
When there's only pain and suffering…
Anxiety and loss…
All you can hope to find is something more…
Something that makes you whole and complete
Something that puts you
On Higher Ground
First if you have not read On Solid Ground by Melissa Collins please stop reading this and go 1-click it now as it is the start of Jacob "Dax" Daxton and Beckett Ridge's story.
Ok this is your one warning…. if you have not read On Solid Ground don't read this review as it will have spoilers 🙂
On Higher Ground starts off where On Solid Ground leaves off with Dax and Beck living together to raise Violet Beck's niece (who was orphaned by death of Beck's sister Nikki), so this book is about one family creating their happy, this family is about love not blood!
I adored being a witness to Dax and Beck working to make their family work. I fell more and more in love with these men as they took on life together!   Life is not easy for these two especially as both are still faced with dealing with issues from the past but the author did an amazing job at allowing the love and commitment shine through.  Though Dax and Beck face challenges, I never doubted their love for each other or their devotion to this growing family!
Family is not determined by blood, family is not decided by your past; true family is about love and about how you choose to live your life! This book proves that in spades.
I adored Beckett finally getting the family he deserves; this man with such a dark past has truly found his forever
"Because you're my home. My forever. I've never been more solidified in my life than right here, right now with you and our sugar pop."
Dax and Beckett truly exemplify what family means in the very last pages of this one as they capture precious memories in the closing scene that will steal your heart!
"Love is love, and family is family."
As a side note to new readers… I think On Solid Ground and On Higher Ground read together make for a 5 star read.
If you have never read a gay romance before, this is a great family to start with as you will feel their love shine through the pages!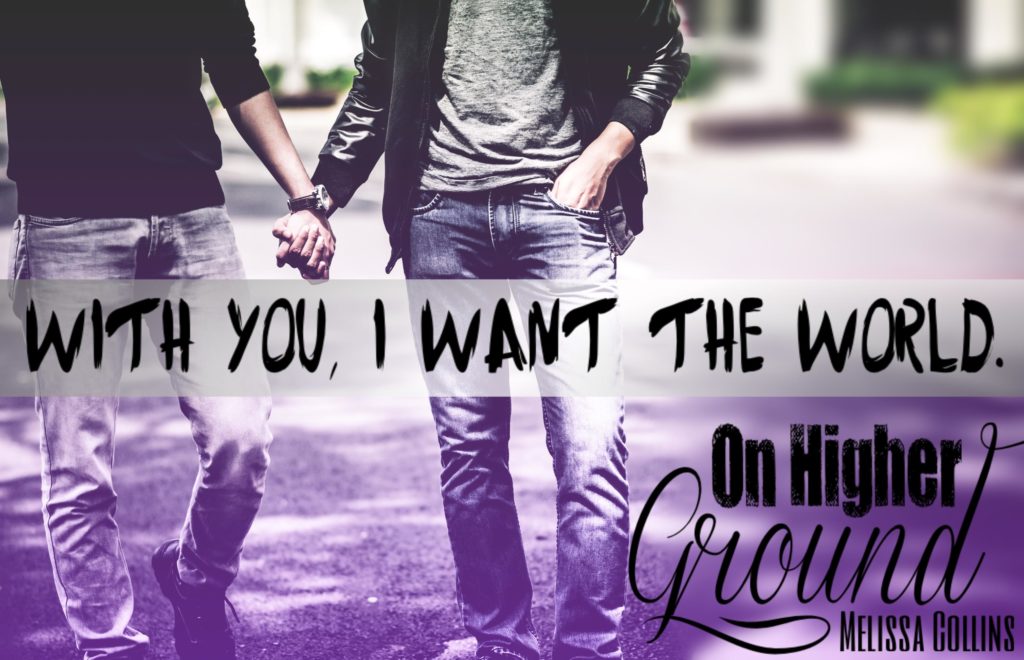 ♥READ THE SERIES♥
Book 1 – On Solid Ground
Book 2 – On Higher Ground