We are excited to bring to you an exclusive interview with the cover model of J.A. Redmerski's new book SONG OF THE FIREFLIES! Welcome to our blog Siobhan Kirby! Make sure to enter for a chance to win a digital copy of this book! Enjoy!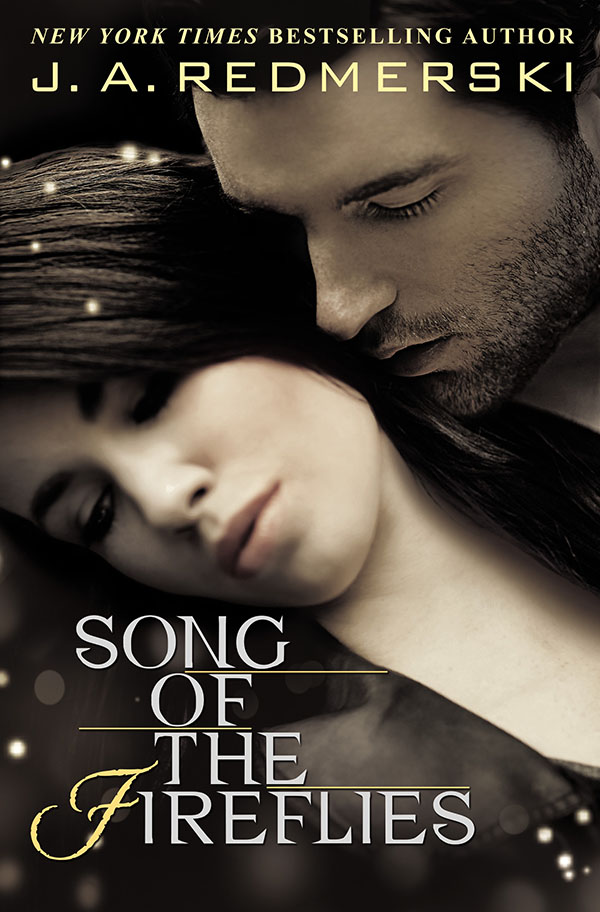 New York Times bestselling author J.A. Redmerski brings us a stunning and heart-wrenching new novel about a couple who find each other in their darkest moment.
Since they were kids, Elias Kline and Brayelle Bates have been inseparable. When Bray moves to South Carolina, separating the two for the first time, they both at last realize that their innocent childhood friendship has developed into something much more. So when Bray finally returns to Georgia—and to Elias—things between them couldn't be more perfect…until one fateful night changes everything.
Desperate not to go to prison for a terrible accident, Elias and Bray decide to run. As they try to make the most of their freedom, the two find themselves relying on a rebellious group of people who tempt the duo into a wild and daring new life. But they can't run from their troubles forever.
As the consequences of their past catch up to them, the couple must finally face reality. Even if they can make it through the unimaginable, Elias knows the truth about Bray's painful history, and in the end he may not be able to save Bray from herself…
New Adult Contemporary Romance – Standalone Novel
---
From the author:

"I was really pleased with the photo chosen for SONG OF THE FIREFLIES. I thought it conveyed the atmosphere of Bray and Elias' dark love story very well, and it shows Elias in a hero-savior sort of light, which is exactly what he was to Bray. Also, I couldn't be happier about the models chosen. I think they portray Bray and Elias perfectly!"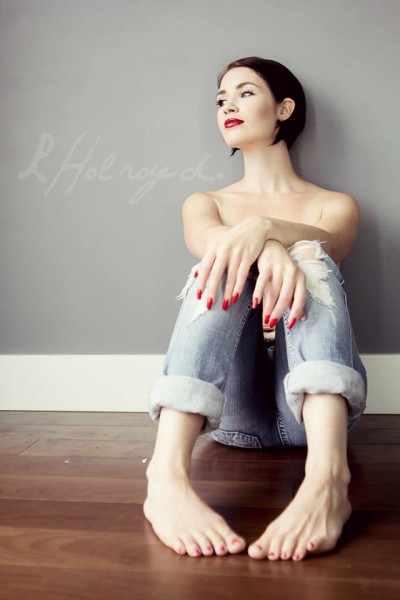 How were you contacted about this modeling gig? Were you told anything about the book?
I was contacted about this gig directly by the photographer, the talented Nina Pak, someone I was in touch with about shooting and she then suggested a couples shoot which we then scouted a male model for and went from there!
Can you talk about the experience on the set/shoot?
The experience on the set was great! A tad bit cold as it was actually shot outdoors at Van Duesen Gardens in Vancouver, but other then that it was very easy and fun. I have shot with male models before and it does take sometime warming up, but once you get comfortable it becomes much easier to emote and really pull through the emotion you want to portray to the camera.


What is it like to see yourself on the cover? Have you been recognized at all for being on the cover of the book? 
Seeing myself on the cover was unreal! I have been in magazines before, on displays, websites ect. But to be put on the cover of a novel by a famous author was something else! Myself along with my entire family were very proud 🙂 I was informed of the photo being published just before Christmas so it was definatley the best gift I could have gotten! I have only been recognized ny family and friends being on the cover but hey thats good enough for me. Having this book on the shelf in our home is a very proud feeling.
What are your aspirations?  Would you do this again?
I would absolutely do this again! I am a mother of three, hostess at a bar and grill, along with modelling on the side and it has always been a huge passion of mine. I am also hoping to begin my journey towards a bachelors in communication as well as journalism as I aspire to pursue a career within the broadcasting field.
Does you like to read and if so what's your fave book/author?
To be completley honest I have not found time to sit and read a lot in the past while, though I am thinking it is going to start with this novel!! The last book I read was Outlander By Diana Gabeldon and it was amazing, I have yet to finish the series!
---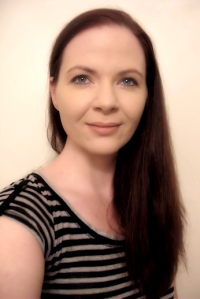 Born November 25, 1975, J.A. (Jessica Ann) Redmerski is a New York Times, USA Today and Wall Street Journal bestselling author. She lives in North Little Rock, Arkansas with her three children and a Maltese. She is a lover of television and books that push boundaries and is a huge fan of AMC's The Walking Dead.