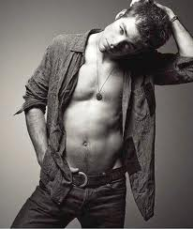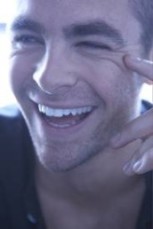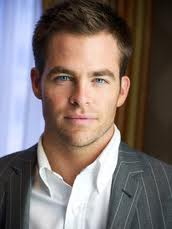 Today, we welcome Christian Davison and A.L. Jackson to our blog!  We will meet with Christian first then chat with Amy in a bit….
Click here for Christine's 5 STAR review of Lost To You
Click here for Christine's 5 STAR review of Take This Regret
ONE lucky winner will receive ebook copies of Lost To You and Take This Regret.  Leave a comment after this post to enter.  Winner will be selected tonight.  Good luck!
Conversation Key
ShhMomsReading – bold font
A.L Jackson – response in red font
Christian – response in blue font
 
Hi Christian!  Thank you so much for meeting with us today!  We truly enjoyed reading Lost In You and Take This Regret and appreciate you taking the time out of your busy day to meet with us and answer some of our questions!
What did you see in Elizabeth that made her different from any girl that you had ever dated?  Was it love at first sight?
*Scratches head and shifts uncomfortably* Well, I thought my first reaction to Elizabeth was purely physical. I'd never wanted anyone as much as I wanted her. I should have known then it was much more than just physical and I would fall in love with her. I should have known. . .
Why didn't you pursue her when you found out she was pregnant?  Knowing now, what would you have done differently?  Or do you think you both had to go through the tough times to get to the place you are today?
*shrugs in defeat* I don't know how to explain the decision I made not to pursue her when I found out she was pregnant. I could give you one of the million different excuses I came up with, but not one of them was valid. It was just easier to lie to myself than to do what was right. What would I do differently? Everything. I'd do anything to get those years back. But I can't. But do those years make me more thankful now? Yeah. No question. 
Did you purposely take the job in CA hoping you would find Elizabeth and your child?
Yes, I hoped if there was any chance they would be there, somehow I could reunite with them.
How did you feel when you first saw your daughter?  Did you know instantly?
Instantly. It was one of those moments that kicked me in the stomach- the realization was so intense, I couldn't question what I was feeling.
What was it like for you to see Elizabeth every day and not be able to be with her? 
*shakes his head* How do you describe torture? It took all the restraint I had, and well, I guess you already know it wasn't enough.  
What went through your mind the first time you were together after 6 years and she was telling you to leave?  Did you think that all hope was lost?
I don't know if I've ever been more scared than I was then. I knew what Elizabeth was thinking, what she wanted to keep from me, and there wasn't a chance I could handle it. I just. . .couldn't.  I can't live without her or Lizzie. I don't know what I would have done if things had turned out different than they did.
Can you tell us what your conversation with Matthew was?
He was pretty pissed when he showed up. He wasn't going to let me get away with a repeat of five years before. I think he knew that wasn't the case the second I opened the door. Of course I had to tell him what had happened the night before. He was less upset by it than I thought he'd be. I mean, how could I not touch her when I loved her that much? After everything we'd been through? I think he got it since it's clear he loves Natalie the same way I do Elizabeth. It was his parting words that I held onto all those days. . .She loves you, Christian.
What can you tell us about your life now?  What are your hopes for the future?
It's damn near perfect. How could it not be? I got my girls back. *smiles* Of course I can't wait until Elizabeth is my wife. . .until I can be there to watch her belly grow with another child. I just want to be there. That's the only thing more I could ask for.  
Lightening Round:
You are happiest when…..
I'm with my family.
What's on your IPod now (top 5 songs) – *click on the link to listen to the songs!
Well I've been listening to Al Jackson on Spotify and I found this really great soundtrack:
Brand New – The Boy Who Blocked His Own Shot . . . for some reason this song really reminds me of all the mistakes I've made.
Staind – All I Want is You – This is Christine's personal favorite 🙂
The Sick Puppies – All The Same
The Red Jumpsuit Apparatus – Cat and Mouse
Tell us something that only Elizabeth would know…
She's found this little spot on my hip. . .well, let's just say the girl can bring me to my knees. *sigh!  We just love him!!
Thank you SO much for sitting down to meet with us.  We TRULY enjoyed your story and wish you and your family much happiness.  Send our love and regards to Elizabeth and Lizzie! xo
---
Hi Amy! Thank you so much for meeting us! Christine is a HUGE fan and speaks so highly of you! She is a total fan girl and loves Lost To You and Take This Regret!
Thanks ladies!  It's great to be here!  You have been so awesome and I appreciate your AMAZING compliments!  It means so much to me!!
So we had a couple of quick questions for you…
When you first wrote Take This Regret, did you think that it would be a standalone or a series?
I definitely thought it would be a standalone.
Why did you go back and write the novella and is there anything we can hope for in the future for these characters?
I had a lot of people contact me saying they'd really like to know how Christian and Elizabeth first met and fell in love.  I wanted a breather between writing novels, so I thought it would be a really good opportunity to write Lost To You.  And it was so much fun.  I don't think I've every enjoyed writing something as much as I did this.  Hmm..well I'm not ruling it out.  A few people have been asking for a wedding 🙂
What inspired you to write this series?
I don't think I had any specific inspiration, other than the fact that I was a young mother myself.  Elizabeth and her circumstances just kind of came to me one day, so I sat down and did some brainstorming, worked out an outline, and put it on paper.
What are your favorite lines from each book?
My favorite lines from Take This Regret are from one of the last scenes:
"Never would I take what I'd been given for granted.  I'd never look at her through indifferent eyes, listen to her fears and worries with distant ears, or touch her with impassive hands.  Elizabeth was a gift and Lizzie was my treasure.  I would adore my family until the day I died."
And Lost To You:
Tentative fingers fluttered up to brush over my bottom lip.  "I'm scared of this."

I smiled beneath them before I brought my hand up to hold hers, pressed her fingers to my mouth in a gentle kiss.  "All I'm scare of is losing you."
What do you have planned next?
I've gotten started on my next book (I think I've just picked a title!!)  This one will be intense, but won't be so traumatic.  It has a couple of characters I've had for a long time, and I'm really excited to get back to them.  I hope to have it out sometime this summer.
Thank you Amy for sitting down with us!  It's always a pleasure!