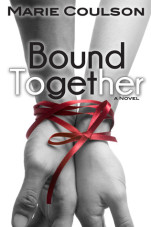 We are pleased to welcome to our blog today Jared Garrett from the Bound Together Series by Marie Coulson!
Hi Jared!  
Thank you so much for stopping by Shh Moms Reading blog…we are so excited to meet you in person – We are Team JARED!
Thank you for taking the time to speak with us today.  
We loved your and Layla's story in Bound Together and Last Christmas and had some questions for you:
Other than the coffee down your shirt, what the first thing about Layla that set you on fire?
Her fiery temperament. I have to admit, I'm not used to that. Women are usually purring at me rather than throwing sarcastic remarks. She intrigued me. She still does. I noticed her the moment I saw her across the street. She was mesmerizing and I simply couldn't take my eyes off of her. She dazzled me. That's probably how I ended up so dazed and didn't see her walking through the door.
I adored your nickname for Layla; can you speak to how you came up with calling her "my lady"?
Layla Jennings is a princess. A queen. And her pet name should reflect that. I'm not a fan of babe, darling or anything like that. It's too common. Layla is unique and 'My Lady' is fitting. Besides, I like that it sounds so old English literature. She likes that sort of thing and so do I.
The tattoo I have to ask… what possessed you to get it?  Was it planned?  Was it spur of the moment? (Does Layla have one – would she consider one?  Not sure if that's a question you would want to ask…)
(Smiling) Oh, that. It was spur of the moment. She made me laugh with her "Owning me ass" remark and I wanted to show her that she has just as much of an ownership of me as I do her. Besides, I thought I'd show her how spontaneous and fun I could also be.
So for you first Christmas; how did you spend it? And did your lady get a gift?
We had a lovely Christmas. Can't go into much detail, I know Layla wouldn't appreciate it and neither would Marie. But she got me a wonderful gift and I'm fairly certain she liked hers.
Your care for your sister is very admirable but can you walk us through your first reaction to finding out about her?
Shock was the first and then anger. Not at Lucy, at my father. As an only child, it would have been wonderful to have grown up with a sibling and I know Lucy feels the same. But when it came to the crunch, I had to know her. I wanted to know her and the more we saw of each other, the more we grew closer. She's a handful but I adore her.
And one final question…What is the toughest thing about "your boss"?
Marie? She's great but she really asks some intimate questions sometimes. Not that I mind answering them of course but sometimes it's a little uncomfortable to talk about. We know each other so well that talking about sex is like discussing it with my sister.
We look forward to hearing more about you from Marie in Torn Apart!  Tell Layla we say hi!  Thanks again for stopping by for a quick chat with us!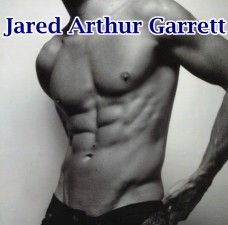 Jared and Layla are sexy together – thank you Marie for sharing them with us!
You can purchase Bound Together here :
About the Author
Born and bred in England, I discovered my love for writing when I was a mere child. Beginning with poetry and short stories, I soon discovered my flare and passion for the written word.
After pursuing a career in childcare, education and the care of the elderly, I left my job in the summer of 2012. It was at this point I finally sat down to write a novel that had been plotted for nearly three years. Only three months later…Bound Together was born.
Bound Together is part one in the trilogy. Part two is expected to release in Spring 2013.
 
Twitter  https://twitter.com/marie_coulson
Website http://authormariecoulson.wordpress.com/
Facebook http://www.facebook.com/authormariecoulson
Goodreads http://www.goodreads.com/author/show/6557822.Marie_Coulson