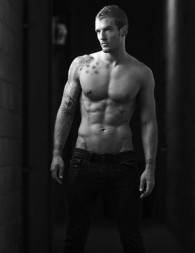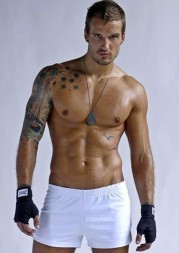 ---
I had the pleasure of sitting down with my BBF (Best Blogger Friend) Becca the Bibliophile to interview Reid!  Enjoy!
Enter below using Rafflecopter for some awesome giveaways. 
Gina is also having a cool contest and giveaway on her author page – stop by to read the details here
---
Conversation Key
Christine – response in purple font
Becca – response in red font
Reid – response in blue font
Narrative – standard font
As Reid is approaching, Christine whispers to Becca "OMG he is GORGEOUS! Luce is one lucky lady – quick – do I look ok?" As she starts patting down her hair and clothes. Becca whispers back, "Get it together – you're fine. Stop fidgeting!"
Becca: Hi Reid! Thank you for taking the time to meet with us today! We are so excited to meet you in person after everything we have heard about you from Gina!
Christine: *with a big smile trying to contain delight* And we are SOOO excited to show you the book trailer that Becca made especially for you, Luce and Gina! We hope you like it!!!!
Reid: Thanks so much for inviting me, ladies. I'm really stoked to see the trailer. I hope you captured my good side. *smiles and winks*
B: Oh honey, I don't think you have a bad side! *Looks at Christine who is giving me the wide-eyed look* Sorry, did I say that out loud? *shrugs shoulders with a big smile*
C: Ok, so…Reid, what were your feelings when you realized that Lucie was your physical therapist?
R. Well, there was the initial shock, of course. With the different last name I never expected it to be anyone I knew, much less her. But as soon as she walked into my arms for a hug…*shifts in his seat and clears his throat behind a smirk*…well, let's just say it would've been hard to explain my rapid pulse just standing there had she checked it.
C: How did you tell Lucie's brother that you guys were dating and in a relationship? Isn't it guy code to NOT date a sister? What was his reaction?
R: I don't know about guy code, but I knew Jax wouldn't exactly love the idea of me and Luce. And I couldn't even blame him, because I knew I didn't deserve her. In the beginning we didn't want to say anything to him because we told ourselves it was only a temporary thing.
But once we made the commitment to get married and everything, we made plans to tell him, but we disagreed on how to do it. Lu wanted to tell him on the phone, give him a chance to cool down, and then go visit him in Oahu. I wanted to do it in person, man to man. I figured I at least owed my best friend that. I managed to convince her to do it my way…but things didn't go according to plan. Shit hit the fan, big time. I won't go into it now, but I know Gina is planning on giving everyone a blow-by-blow—literally—of what happened that day as bonus content on her website soon.
B: *raising an eyebrow* Oh I can't wait to read about that one. I have an older brother who is quite protective, so I can just image how that all went down! *Christine whispers excitedly to Becca, "Do you think they had their shirts off? God, I hope Gina took some pictures that she can share with us!"
C: *Turning her attention back to Reid* Lucie mentions that she had a crush on you from when she was a kid – did you realize? If yes, what did she do to make you notice?
R: No, I didn't actually. Lucie had always been the quiet type, so it's not like she tried flirting with me or acting out of character when I was around. I mean, she was always wanting to tag along with me and Jax, but I figured that was just kid sister stuff. She and Jax were always really close.
B: Where did your nicknames for her come from? Do they have any special meaning? (Lu-Lu, Lubert, Luey, Lu)?
R: *big smile* No special meaning. It was just fun to come up with different versions of her name when she was younger and watch her reaction to them. Some, like Lu-Lu, she'd give me a goofy grin. Others, like Lubert, she'd wrinkle her nose like she'd just smelled Jax's sweaty socks. *laughs*
C: With your mom leaving and your dad being so torn up about it, what were your previous relationships like and why was it so different for you with Lucie?
R: My dad pounded it into me that no matter what, women were only out for themselves. And once I moved to Vegas and started moving up in my career, the types of women who frequented the after-parties and hung around the gyms were exactly the kind my father warned me about, so I only dated very casually.
But Lucie…*gets a kind of faraway look in his hazel eyes*…man, she was—is—so different. She wasn't hung up on any of the superficial stuff. Hell, it was like work just to get her into a new wardrobe. But the moment I knew without a doubt she was different was during our shopping trip when she insisted my passion for art wasn't something I should shove under the mat. That if it mattered to me, then that was all that mattered. I lost a piece of myself to her in that moment.
B: Aww, that is so sweet! What a great guy! You and Luce were just meant to be.
C: Well have Lucie's self-esteem issues gotten better? How do you encourage her every day?
R: Yeah, they're much better. She's not jumping at the chance to walk down any red carpets or anything, but her self-image is a complete one-eighty from when I saw her that first day in her office. How do I encourage her? By telling her the truth: that she's the most beautiful woman I've ever laid eyes on. *cue wicked grin* Also by describing my favorite inches of her body and then tracing them with my tongue. But don't tell her I told you that.
C: *Christine sighs with a dreamy look on her face* Jealous!
B: Now that you are not a fighter, what will you do?
R: Lucie and I converted her guest bedroom into a studio for me, so I spend a lot of time in there sculpting and occasionally sketching. I'm toying with the idea of doing a gallery show when I have enough pieces I like. I also go to one of the local MMA gyms to keep in shape and sometimes help out the younger guys with their techniques and drills. I don't think I'll ever get away from the sport completely; it's too much a part of me.
C: You seem to have a lot going on, anything new and exciting in the near future?
R: Yeah, I guess you could say that. I'm getting married to the love of my life in Hawaii soon, and after that I plan on doing everything I can to get her knocked up. Though I haven't told her that part yet. *laughs*
B: Well alright there stud *winks at Reid* we'd like do some lightning round questions. So here we go?
B: If you could go anywhere in the world with Lucie, where would you go?
R. I'm taking her on a Mediterranean cruise for our honeymoon. I think that's a good start.
C: How high were you willing to go at the auction to "win" her?
R. Until my bank account was empty.
B: What does Lucie find most annoying about you?
R. My reluctance to make definite plans for much of anything. She thrives on routine, and I insist on spontaneity.
C: What does she find most sexy about you?
R. I think she's mentioned my smile, but I'd like to think it's my affinity for Jessica Rabbit.
B: What do you find most annoying about Lucie?
R. When she forgets how beautiful she is.
C: What do you find most sexy about her?
R. Everything.
B: What is your favorite recipe to cook for her?
R. Tiramisu, because the look on her face when she eats it reminds me of how she looks during, shall we say, more intimate times. *winks*
B: Oh, yeah *fans self*
C: What is your favorite subject to paint/sculpt?
R. Luce
B: Best thing to do on date night?
R. Find new ways to make my woman gasp. Shit, that slipped. Let's go with dancing and not tell her I told you that.
C: Wow – those were some great answers Reid. We are honored to have met you and look forward to reading and hearing more about you from Gina! *Everyone gets up. Reid walks towards Christine with an outreached hand; Christine grabs it and pulls Reid into big hug. As Becca trys to unhook Christine from Reid, Reid just laughs while shaking his head at Becca. She finally gets Christine pried off of Reid*
B: Yes, thanks Reid for taking time out of your schedule to talk with us. Next time you will have to bring the girls with you. *Becca waves good-bye. Reid just smiles while Becca drags Christine from the room.*
---
Becca the Bibliophile has done it again and created an amazing book trailer – enjoy the book trailer premiere of Seducing Cinderella!  Enjoy!
---
GIVEAWAY
a Rafflecopter giveaway