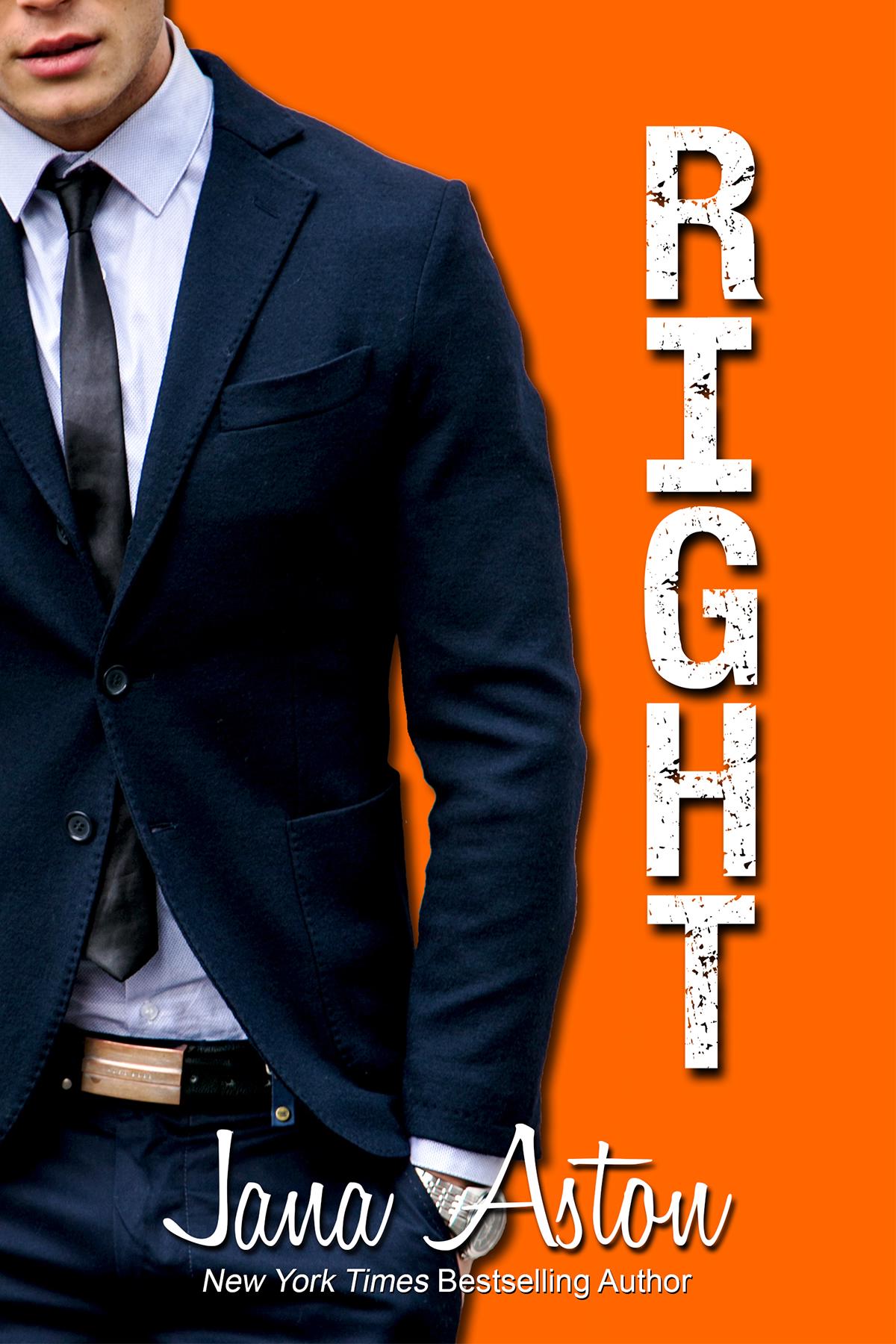 RIGHT

by Jana Aston
on April 6, 2016
Buy on Amazon
Goodreads

My childhood was perfect.
I've led a charmed life, and I'm not going to blow it now
by picking the wrong guy.

I've got my sights set on my brother's best friend.
He's known my family for years. He's reliable and kind and handsome.

Sure, he's been avoiding me since I was six.
I'm a bit aggressive for him, maybe.

But he's the one… right?

RIGHT is a standalone novel by Jana Aston
We are so excited to share this teaser with you from Jana Aston's RIGHT! Be on the lookout for Denise's review next month and make sure to enter for a chance to win a signed paperback giveaway below! Good luck!

"It's so loud in here. Maybe we should go someplace quieter," I suggest. But I realize too late, as it's coming out of my mouth, that it's not too loud in here. In fact, I'd describe the sound level as distinctly subdued. Damn it, I can't take it back, I already said it. Maybe he hasn't noticed how quiet it is, so I add, "Don't you think?" in a whisper.
He has to bite his lip to keep from laughing. I'm watching him—he's physically rolled his lip inward to restrain himself.
"Everly?" He leans in closer, his voice soft, seductive.
"Yes?"
"Did you want to be done talking now?"
I nod, relieved. "Yes." I sit up a little straighter, ready to grab my bag and hoof it out of here. He relaxes, sitting back in his chair. I stifle a groan.
"You're awfully anxious to get in my pants, Boots."
I slump back into the very comfortable chair and cross my arms, shrugging. "You might be terrible in bed," I admit.
He coughs and that turns into a laugh that he covers with his fist. "Might I?"
I nod, my mood serious. "You might."
"Your seduction techniques are something, Everly."
Oh, my God. He's not denying it. Maybe he has an erectile dysfunction. He's a premature ejaculator. Or he's got a micropenis. Or he's a eunuch. That'd be just my luck, wouldn't it? Wait, I could feel his erection this afternoon in his office. So scratch those last two worries. Still, so many possibilities. I've read articles.
"Do you take any medication?" I blurt out.
He tilts his head and looks at me, "No," he says, then shakes it slowly. "Do you?"
"Just the pill. But you're still wearing a condom. I'm not catching any babies from you." I shudder.
"Assuming I'm able to perform."
"Yes! Exactly!" Finally we're on the same page.
"Yet again, I never know what's going to come out of your mouth."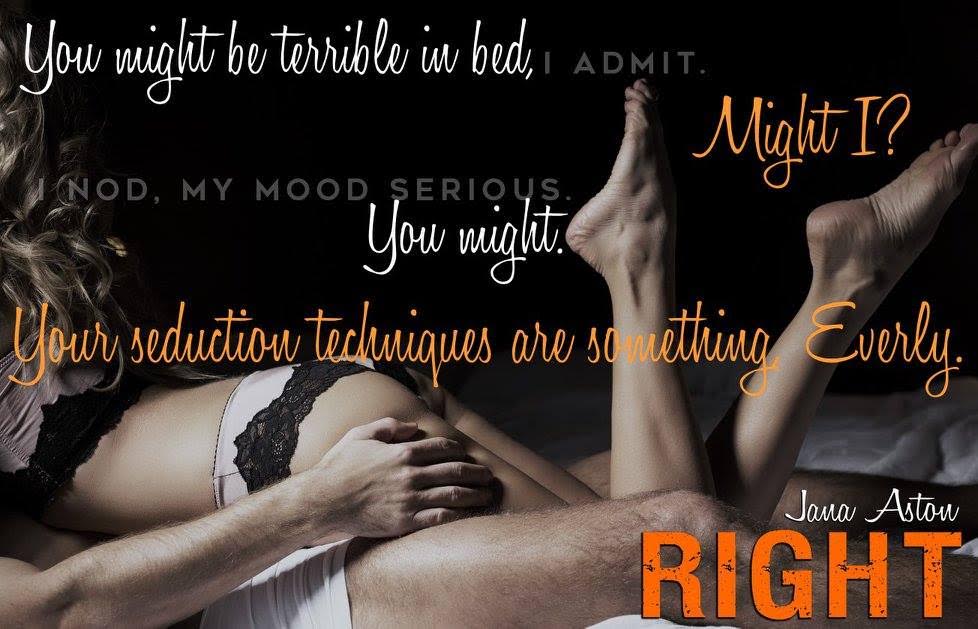 **Giveaway now over – congrats to Audrey Stewart**
Enter to win a signed paperback of RIGHT (open international)
All you have to do is share this exclusive on your social media account(s) (Facebook, Twitter, Instagram, etc). Sample message below:
 RIGHT releases on April 6th #ExclusiveAndGiveaway @janaaston @shhmomsreading
 Please make sure to post a link to your shares below. ONE winner will be chosen Sunday April 3rd. Thank you for sharing!