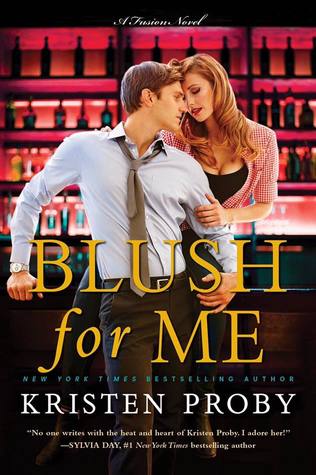 Blush for Me

by Kristen Proby
on March 7, 2017
Pages: 320
Buy on Amazon, Buy on B&N, Buy on iTunes, Buy on Kobo
Goodreads

New York Times bestselling author Kristen Proby continues to delight the senses with the latest novel in her delectable Fusion series.

As the take-charge wine bar manager of Seduction, Portland's hottest new restaurant, Katrina Meyers is the definition of no-nonsense, and she isn't afraid of anything. Well, almost anything: she hates to fly. When she's forced to travel on a death trap with wings, the turbulence from hell has her reaching for any safe haven—including the incredibly handsome guy sitting next to her.

Ryan "Mac" MacKenzie hasn't been able to get his sexy seatmate out of his head. The way she clung to him stirred something inside him he didn't think existed: tenderness. As the owner of a successful wine touring company, Mac thinks he's got a handle on what life can throw at him and he's not prepared for any surprises, especially in the feelings department. And when he brings a tour into Seduction, he sees the petite spitfire he just can't forget.

Mac is determined to discover what else they have in common besides fine wine and the inability to keep their hands off each other. But what will it take for two stubborn people to realize that what they have is so much more than a hot chemistry between the sheets and to admit to falling in love…?
In New York Times and USA Today bestselling author Kristen Proby's Fusion series, five best friends open a hot new restaurant, Seduction. Catering to the five senses and those aphrodisiacs that turn you on, Seduction promises to take you on a sexy and satisfying adventure no matter what else your night might bring. To celebrate the newest steamy standalone romance in the Fusion series, BLUSH FOR ME, Kristen is stopping by and chatting with us! Check out what she has to say, along with Mac & Kat from BLUSH FOR ME!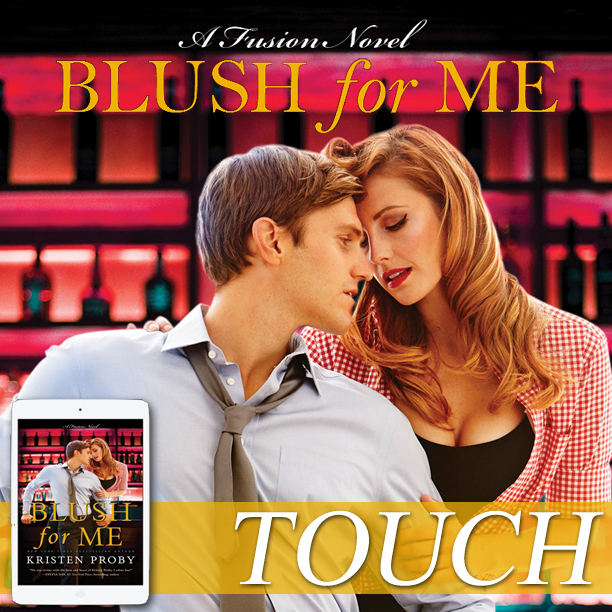 A note from Kristen

Touch is one of my love languages, so I'm a big fan. I think the sexiest touch thing a person can do is to give a really good, genuine massage. Of course, it'll lead to more fun later, and that's great, but there are few things better than your love using his hands to make you relax.

"Slow down, Red."
"Why?"
"Because I said so." I pin her with a stern look, and her brown eyes dilate just a little with lust. I love the way she responds to my demanding ways in the bedroom.
She's refreshing.
"I want you to put on some comfortable clothes, and we're going to order some room service."
She sags a little, as if in relief.
I know what you need.
"Ice cream?"
"If you like."
"Oh, I like," she says, shimmying out of her dress and bra, then fumbling around in her suitcase. I have to turn around to make a call to room service. Kat naked is more than tempting.
I place our order, then gesture for Kat to sit in one of the armchairs by the window. I push the chairs together, sit across from her, and tug her foot into my lap. She's still wearing her shoes.
They're black, sky high, with a strap around her ankle and a red sole.
"I love these shoes," she murmurs as I unbuckle the strap and slip it off her foot, placing it gently on the floor. "Even if they do wreck my feet, they're worth it."
"I've never understood women's tolerance of these shoes."
"It's not for men to understand," she says, a smile tickling her red lips. I dig my thumb into the arch of her foot and she practically purrs. "Good God, you've been able to do that this whole time?"
"I was busy making you moan with other things," I remind her and grin when she bites her lip.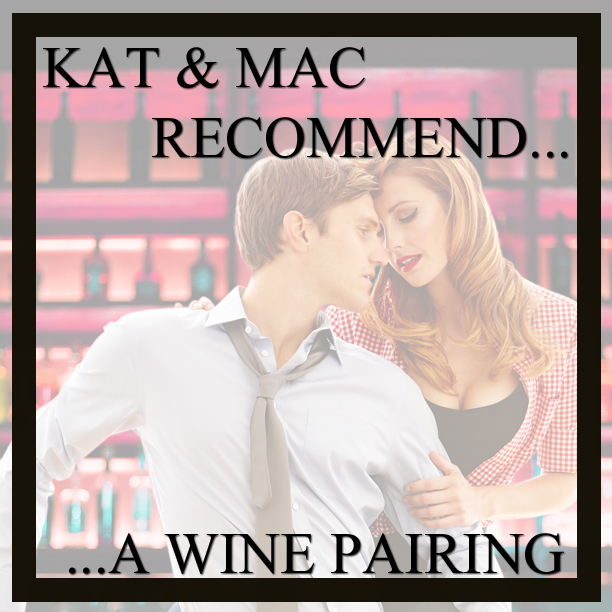 ​
Kat: This is harder, but I love a challenge. Sometimes, when you're tasting wines, you'll notice how very different the textures are."
Mac: I love it when you use wine speak.
Kat: I know. *smirks* I think Red Diamond's "Temperamental" has a great, silky texture.
Mac: I agree. I also enjoy Erath Prince Hill Vineyard's Pinot Noir. It's smooth and supple, a nice, well-rounded red.
Kat: Like me!
​

And Don't Miss the First Two Standalone Novels in the Fusion Series!
LISTEN TO ME
CLOSE TO YOU
​
Visit all the stops on the Aphrodisiac Tour!
March 6- Maryse's Book Blog
March 7- Vilma's Book Blog
March 8- Shh Mom's Reading
March 9- Angie & Jessica's Dreamy Reads
March 10- Scandalicious Book Reviews

I have really enjoyed The Fusion Series, experiencing 5 friends as their restaurant Seduction takes off and each finding love has been so much fun. I love that each of the five women have a speciality, a niche that belongs to them, a piece of the business they are responsible for.  In book 3 Blush for Me we get Katrina "Kat" Meyers' story, the bar manager.
Kat's first encounter with Mac was unique, and heart pounding (and likely not in the way you are thinking).
This book is told in alternating POV's and I loved that!!  Both Kat and Mac's personalities and voices added to the story especially as it related to their backstories and the currently affecting Mac's family, nope not telling read the book.
How this sexcation becomes a forever happy kept me engaged and wanting more. I loved Mac from the moment he met Kat and continued to adore him as I read the story! It made my heart happy the Mac loved how strong Kat was, that he was attracted to her take charge personality and her intelligence because Kat is crazy smart. Side note: I loved how this played into her backstory, how she was raised and her relationship with her parents.
Ok back to the relationship between Kat and Mac it was super hot that he took charge in the bedroom making Kat's body and heart sing! This couple's easy rapport, their shared passion for wine, the chemistry that bled off the pages all made this story one that has the reader know these two found a forever happy!
Continuing to see the characters in this series evolve has me wanting more from this series as there was two ladies who still need a happy and many more milestones I am excited to experience with the couples from the already published books in this series. Ms. Proby does a great job in building the characters with each book in this series and continuing to develop the personal dynamics; so well done!
I am very much looking forward to book 4 in this series The Beauty of Us, releasing in August, and hopefully the perfect happy for Riley!
And although we don't know the name of Mia, the Head Chef's book, I am beyond excited for this woman to find her happy, I am so excited to experience what Ms. Proby has in store for her.