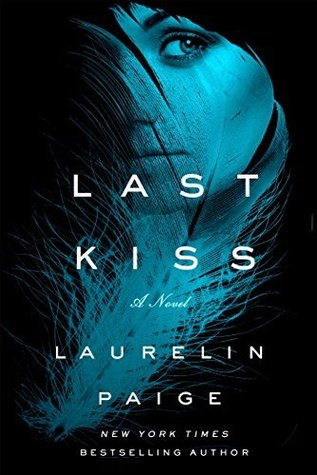 Last Kiss

by Laurelin Paige
on June 14, 2016
Pages: 400
Buy on Amazon, Buy on B&N, Buy on iTunes, Buy on Kobo
Goodreads

A GAME OF CAT AND MOUSE FILLED WITH DARK DESIRES AND DANGEROUS SECRETS…

Emily Wayborn has made a decision.
She might not fully trust handsome and deadly Reeve Sallis, but he is the one person that gives her what she needs. With Reeve she can finally be herself. Submitting to him is the only thing keeping her grounded as the rest of her life falls apart. But the hotelier is a master at keeping secrets and as she continues her quest for answers someone is making sure she doesn't find them.
Time is running out and she is questioning everything she thought she knew about friendship and love. She must now make an impossible choice that will determine if she will survive with her heart...or her life.
OMG! LAST KISS is one of Christine's most highly anticipated reads of 2016 and we have some exclusive content to share with you! Book 1, First Touch is #OnSale for $1.99 this week. Now's the perfect time to catch up on a #TopFave #MustClick series!!!! Enter the giveaway below for a chance to win a signed galley of Last Kiss (US Only). Good luck!
From the Author: Much of the suspense and thrill of this series comes from the environment surrounding Emily and Reeve. In Last Kiss, we are at Reeve Sallis's Wyoming ranch for a good part of the book. It's branding season, and the smells and sounds naturally associated with raising cattle become important background elements. Early on in the story, a particularly tense encounter occurs over traditional meat and potatoes. Kayti McGee has put together a delicious meal to pair with both the mood and plot of Last Kiss. 
Last Steak (and Potatoes)
If you're never entirely sure, like Emily, if the meal in front of you is going to be your last, you better eat like it is. And if you, like most regular people, are generally certain you have more meals to come, well. You'll want to know what your new favorite special occasion meal is. You don't have to own a ranch and a private chef to eat like Reeve Sallis.
Please note. If you think there is too much butter in this recipe, you just stop thinking. Is this a Potential Last Meal or not? The pan sauce is a riff on bearnaise, because no one has time to make real sauce, but anyone can throw stuff in the already-hot pan and stir.
2 steaks of your choice, salted and peppered
4 Tb butter, divided
1 minced shallot
1 Tb champagne vinegar
½ tsp tarragon
½ lemon
2 large Yukon Gold potatoes
2 sticks butter
2 TB cream
Heat a skillet on high. It may seem too hot, but pretend I am Amber and you do what I say. Melt 2 TB butter in there, along with a splash of oil (this keeps the butter from burning). When the pan is screaming hot, cook the steaks for 3 ½ min per side for medium rare. If you cook them longer, don't tell me.
When the steaks are done, remove them from the pan and turn down the heat to medium. Toss the vinegar and shallot in, stir, add the butter and tarragon, and let it cook for 2-3 minutes before removing to a small bowl. Once it's off the heat, squeeze the lemon in.
Cook the Yukons until they are soft, about 15-20 minutes. Mash them like they hold the clue to your best friend's disappearance. Then add the cream, butter, and salt them until they taste like heaven.
Present to your man, and prepare to get super laid.

Last Kiss Playlist
Hello by Adele
Back from the Dead by Skyler Grey, Big Sean…
Nightcall by London Grammar
Gorecki by Lamb
Wild Way by Tori Amos
Desire by Meg Myers
What is Love by Klesza
Come Back by Us the Duo
Cloud on My Tongue by Tori Amos
Numb by Sia
A Little Death by The Neighbourhood
Trouble by Halsey
Addicted to Love by Skyler Grey
Slip by Elliot Moss
Shadow Flesh by Indiana
You Should Know Where I'm Coming From by Banks
Smother by Daughter
Love is a Battlefield by Wrongchilde
Saturday Smile by Gin Wigmore
Follow Laurelin Paige on Spotify and the Last Kiss playlist: https://open.spotify.com/user/1290070318/playlist/07VGKQ2K0KsOXyqrWz3ENw
Join Laurelin's Sky Launch on Facebook: https://www.facebook.com/groups/HudsonPierce/
Join the First Touch/Last Kiss Reader Group: https://www.facebook.com/firsttouchreaders/?fref=ts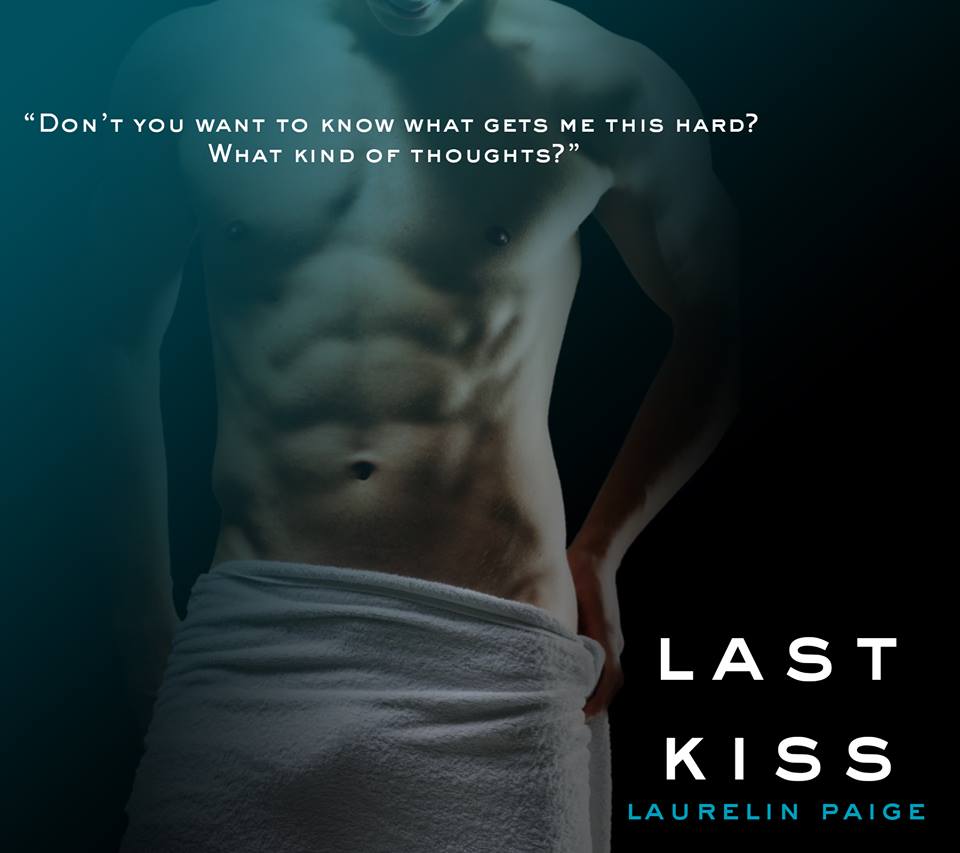 *Giveaway now over – congrats to Dee Swan*
Enter to win a signed galley of LAST KISS! (US ONLY)
All you have to do is share this exclusive on your social media account(s) (Facebook, Twitter, Instagram, etc). Sample message below:
 Last Kiss is Coming June 14th #ExclusiveAndGiveaway #TopFave #ReeveAndEmily @LaurelinPaige @shhmomsreading
 Please make sure to post a link to your shares below. One winner will be chosen Sunday May 22nd. Thank you for sharing!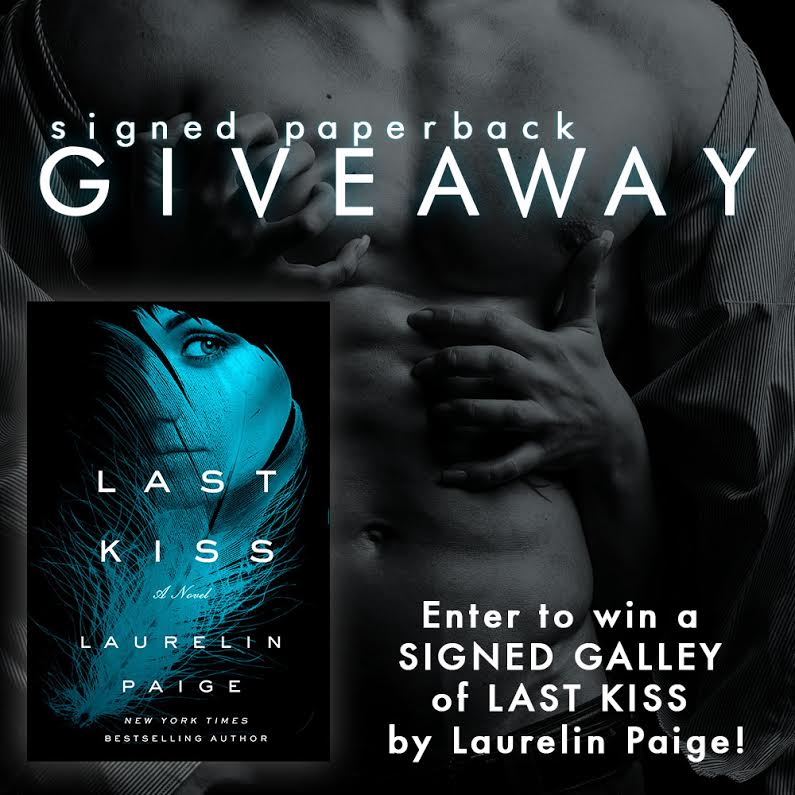 ♥ BUY BOOK 1 – FIRST TOUCH ♥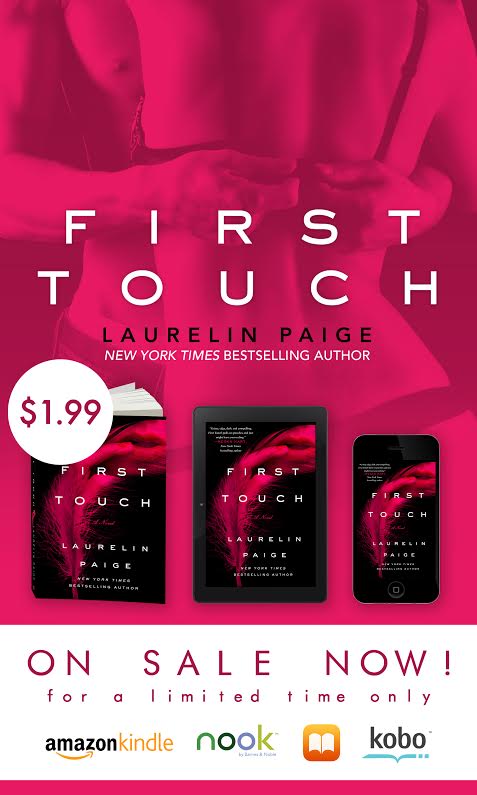 *First Touch is on SALE this week for $1.99*