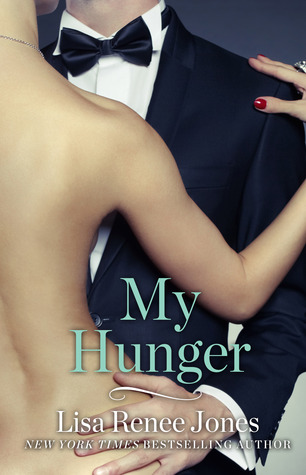 My Hunger

by Lisa Renee Jones
on July 7, 2014
Pages: 70
Buy on Amazon
Goodreads

An Inside Out Novella in Mark's POV

While Chris and Sara have traveled to Paris to avoid the chaos of press and police after the tragic night we'd shared, I have stayed to face the reality of what has happened. But there is no peace to be found in facing the truth, and no truth to be found in the confessions that have been made and retracted. I am a Master, all about control, and yet right now, facing great tragedy, I feel as if I have none. With my club and my relationships of the past in the spotlight, I find sanctuary in the one place I've promised I will never be again, but cannot seem to resist. Her arms.

***Mark and Crystal's story begins in the novella Master Undone.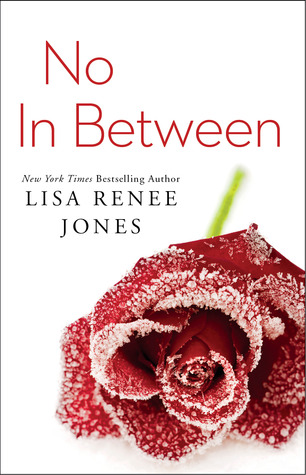 The fourth in the Inside Out erotic romance series by New York Times bestselling author Lisa Renee Jones, this steamy novel resolves Chris and Sarah's relationship and leads into Mark's story.
"Chris and I have faced our demons and bared our souls to one another in Paris. Now that we are back home in San Francisco, I want to believe that nothing can tear us apart. Not Ava's accusations against me to the police, or Chris's fear that he will destroy me as he feels he did Amber. And not Mark, who was once too intimately a part of our lives, and who I can see crumbling inside out. He believes he is invincible, just as I want to believe Chris and I are invincible. We have to be invincible. We need each other too much for any other ending."
Release Date: August, 19, 2014
PRE-ORDER
---
Lisa Renee Jones has a couple of books from the Inside Out Series releasing in the upcoming weeks and we are excited to bring you an excerpt from one of the books PLUS an amazing giveaway! Make sure to enter the giveaway below! Good luck!!!

Excerpt from No In Between

Mark and Sara scene

The pizza arrives and we all decide to eat at our desks. With a slice on my plate, I start to take a bite, then change my mind and buzz Mark's office.
He answers with, "Not now, Ms. McMillan."
"But we ordered—"
"The definition of 'not now' is not now."
I inhale and sit there. And sit there some more. Then I stand up. This man has intimidated me many times, but right now, his grief intimidates me more than the man. He's falling apart. Alone. Exactly what I did after losing my mother. Decision made, I round my desk and make my way down the hallway to his door. I knock and his reply is almost instant.
"Not now means not now, Ms. McMillan."
Steeling myself, I turn the knob and enter his office. He personifies every intimidating man who has ever brought me to my knees, yet he is not those men. He is more, or different. He is something I cannot explain.
"Ms. McMillan—"
I snap at the formality of my name, and in a heartbeat I'm across the room, my hands planted on his desk. "Sara. My name is Sara."
He just stares at me, offering not so much as a blink to show he's human. Silence ticks between us, the air charged.
"Think about what you're doing," he warns, his tone a near slap, and I have to remind myself that the stony exterior he portrays is a façade. I've seen glimpses of the wounded man beneath, a man who's bleeding from his soul and alone in his grief.
"I need instructions to deal with some problems."
"Go home. Problems solved."
I'm so over the edge of my comfort zone, I seem beyond fear. I round the desk, invading his space, and he rotates his chair to face me. His stare hits me like a blast of scorching flames. He is angry. Furious even, which is about as intimidating as it gets, but it's also emotion. It's success. It's me tearing through that iron-solid control of his.
He leans backs his chair, reclining casually into the leather, but he isn't truly relaxed. "What are you doing, Ms. McMillan?"
"Trying to talk to you."
"Unlike you, I'm not big on conversation." The statement is punched with a blast of ice so cold, it could chill the entire state of Texas.
I don't back down. "I know you're hurting."
The pain in his eyes is gone as quickly as it arrives. "Are you volunteering to help me fuck the hurt out of my system?" he challenges. "Because that's what I do, Ms. McMillan. I fuck things out of my system."
My fingers curl on the edge of the desk and my chin lifts in determination. "I don't intimidate that easily."
"It was a simple invitation. A good fuck shouldn't intimidate anyone. If it does, someone is doing it wrong."
The jab at Chris is almost my undoing, but that's what he wants—and Chris's words about people needing help when they least deserve it come back to me. "I want to help you, Mark. That's why I'm at the gallery. That's why I'm standing here and I'm not asking your permission to be your friend."
"The façade of friendship is a dangerous one."
"You said that about love," I retort, reminding him of how he tried to "save" me when Chris was gone.
His fingers flex into the leather armrests. He doesn't like that response. "Either get naked or get out." His voice is low, seething with anger.
"Stop talking to me like that. Let's get beyond that, for once. And you're just angry with me anyway. I'm okay with that, Mark. At least you're showing me emotion. At least you're being real."
"You mistake me for someone who has emotions, Ms. McMillan. I don't."
"Anger is emotion. Desire is an emotion. Lust and passion. Guess what? Also emotions."
"Those are feelings."
"Emotion is feeling."
"Love. Hate. Sadness. Those are emotions. Fucking is about pleasure. The kind I've offered to show you."
I refuse to let him see how he flusters me. "You feel sadness. I was in the office when that song made you choke up over Rebecca, and I was under that tree with you the night you learned she was gone."
"A night you obviously don't remember well, considering I told you to stay the fuck away from me. You don't listen to instructions well."
"I think that's why you like me," I accuse. "And I think that's why you loved Rebecca."
His lashes lower and this time he doesn't try to hide his pain. Maybe he can't. Maybe that's how deep a nerve I've hit, but I don't regret it. He's about to drown in his own denial. I hope this is a breakthrough, a chance for him to heal.
My hope wavers when the full intensity of his gaze slams into me and he stands, towering over me, his hands coming down on my shoulders.
"Sara," he says softly, shocking me with more than the use of my first name. "You remind me of her. Did you know that?"