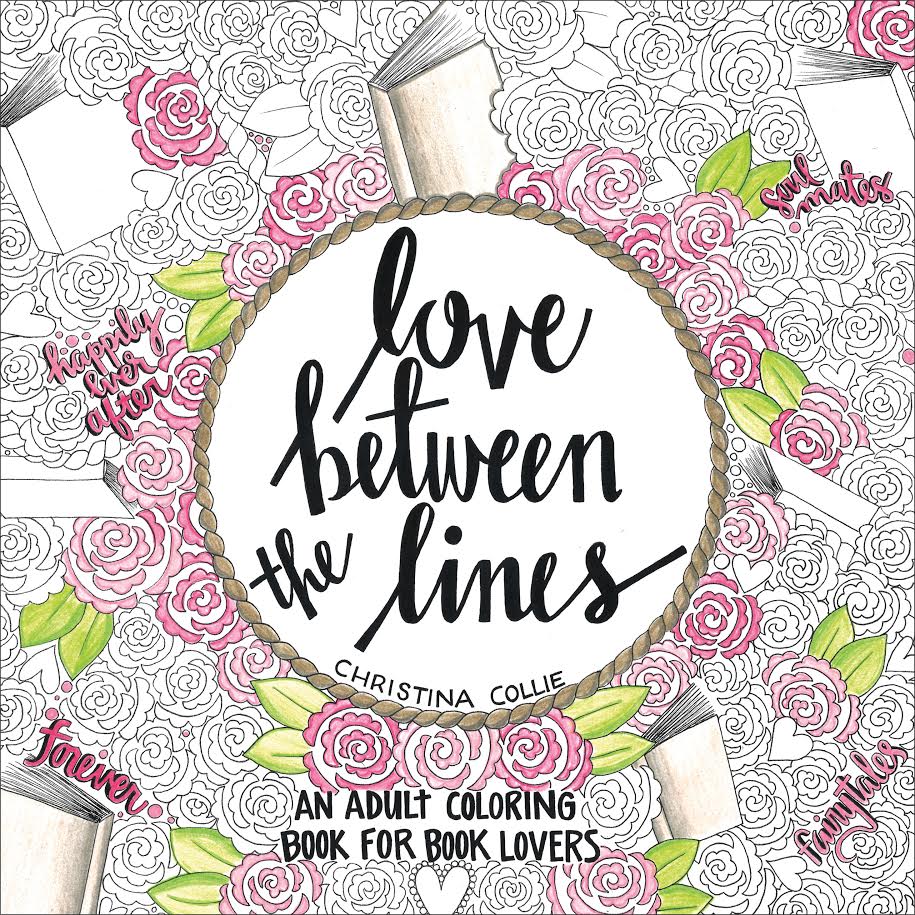 Love Between the Lines

by Christina Collie
on November 8, 2016
Pages: 96
Buy on Amazon, Buy on B&N
Goodreads


Fall in love all over again with this adult coloring book featuring 45 hand-drawn illustrations inspired by romance novels from bestselling writers Colleen Hoover, Anna Todd, S.C. Stephens, Abbi Glines, K. Bromberg, Jodi Ellen Malpas and more. Sit back, grab your pens and markers, and get ready to explore LOVE BETWEEN THE LINES.

In the pages of this book you will find:
· Designs to help you relax and reduce stress
· Hidden images and book quotes
· Each design printed on a separate page
· Elaborate drawings s as well as quickie pages for when you just have a few minutes to color

Illustrations inspired by the works of:
Anna Todd, Jodi Ellen Malpas, Colleen Hoover, S.C. Stephens, Abbi Glines, K. Bromberg, Claire Contreras, Jillian Dodd, Amy Harmon, Tiffany King, R.K. Lilley, Molly McAdams, Tara Sivec, Alessandra Torre, Mia Sheridan, J. Sterling, Katy Evans, Emma Chase, S.L. Jennings, K.A. Linde, Beth Ehemann, Tarryn Fisher, Karina Halle, Helena Hunting, Leisa Rayven, Madeline Sheehan, Harper Sloan, and K. A. Tucker
What better way to recover from stress then sitting down to color these original drawings inspired by our favorite romance novels! Love Between the Lines is the BEST adult coloring book EVER!
This book is GORGEOUS and it has some of my most favorite books in it! I am totally OCD so I am waiting to color it in once I have a new set of colored pencils lol I am looking forward to hours of relaxing, coloring fun and to revisit books that have stayed in my heart. Each page is so exquisitely done and Christina Collie is a truly gifted artist!
Here are a couple of my favorite images but there are SO many more – buy the book and enjoy!!!