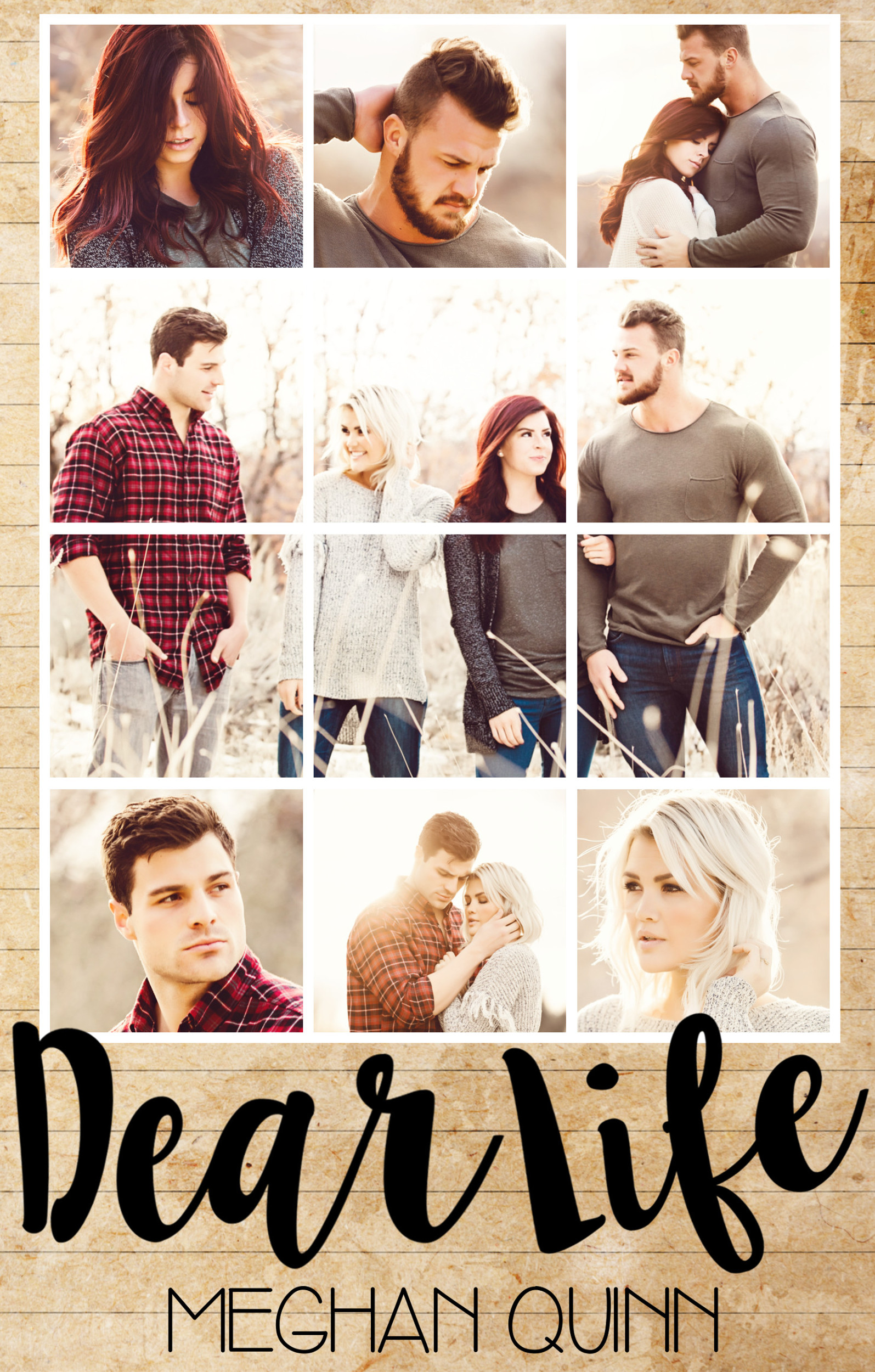 Dear Life

by Meghan Quinn
on January 12, 2017
Goodreads

Four lives. Four stories. Four sets of letters. Four brave souls in need of guidance while facing life's greatest challenges.

The anonymously published Dear Life program is designed to help them step outside of their comfort zones, face their obstacles, and relinquish their demons...and prove their existence.

With their lives teetering between wanting more and losing it all, all four souls dive into the program as a New Year's resolution, sending them on a crazy, life-altering journey.

Dear Life,

Please be kind.

Yours truly, Hollyn, Jace, Daisy, and Carter.
We are so excited for this release! Check out the amazing cover for DEAR LIFE by Meghan Quinn! 
Dear Life is a New Adult Contemporary Romance
Cover Designed by: Meghan Quinn
Photographer: Lauren Perry