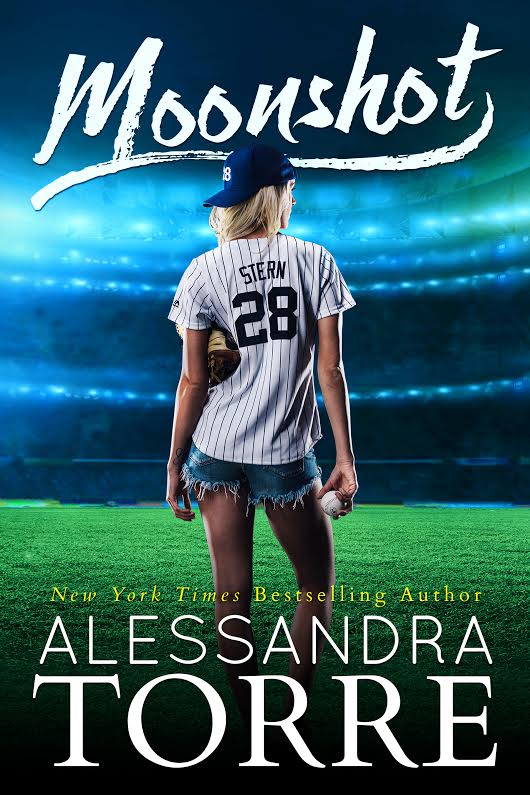 Moonshot

by Alessandra Torre
on July 4, 2016
Pages: 250
Buy on Amazon, Buy on B&N, Buy on iTunes, Buy on Kobo
Goodreads


Baseball isn't supposed to be a game of life and death…
The summer that Chase Stern entered my life, I was seventeen. The daughter of a legend, the Yankees were my family, their stadium my home, their dugout my workplace. My focus was on the game. Chase … he started out as a distraction. A distraction with sex appeal poured into every inch of his six foot frame. A distraction who played like a god and partied like a devil.
I tried to stay away. I couldn't.
Then, the team started losing.
Women started dying.
And everything in my world broke apart.
Guys! Moonshot was so freakin' good!!!
I'll be honest and admit that Moonshot is only the 2nd book I have read by this author. But now I understand all the amazing things that readers/bloggers have been saying about her books because I am a new fan and I am completely addicted to her words. I will be reading more of Ms. Torre's books soon (Maryse has already given me a list of which to start with lol!)
So what is this book about?
Well, growing up Tyler Rollins aka Ty grew up with the Yankees as her family. Her mother passed away when she was very young and her father took her out on the road with his baseball team. Ty grew up with a love for all things baseball, with a good sense of the game and this team and these players were her everything.
The summer that Chase Stern came into her world, she was 17 years old and he was the biggest name in baseball; he was a well-known player on and off the field. Ty did everything in her power to resist him and her draw to him. But with all good romance stories (because I won't tell you what happened!), that was a summer that these characters would never forget.
Many years later, their paths would cross again and I was both scared and happy: scared because I wasn't sure how it would all turn out and happy because I am a hopeless romantic – I wanted love to win. I wanted what was meant to be to happen. I believe in fate above all things and it was destined for these two to meet again.
The element of mystery surrounding this team, the curse that would follow this team was something that I didn't expect yet totally loved. This brought the book to a whole other level for me. Don't get me wrong, I LOVE a good romance but the thrilling mystery, the doubt that would make me question everything, kept me at the edge of my seat unable to put this book down. I HAD to know what would happen.
There were so many things I loved about this book – the relationship between father/daughter, the protective nature of the team to their beloved bat girl, the forbidden love aspect that drives me crazy but a good crazy that makes me all anxious lol and above all the opportunities for a second chance just made this romantic's heart so, so, SO happy!
Suspense, intrigue, spellbinding romance, loyalty and most importantly love. All things I love in a GREAT book. A top fave of 2016!! This book is completely UNFORGETTABLE! Chase Stern is EVERYTHING!! <3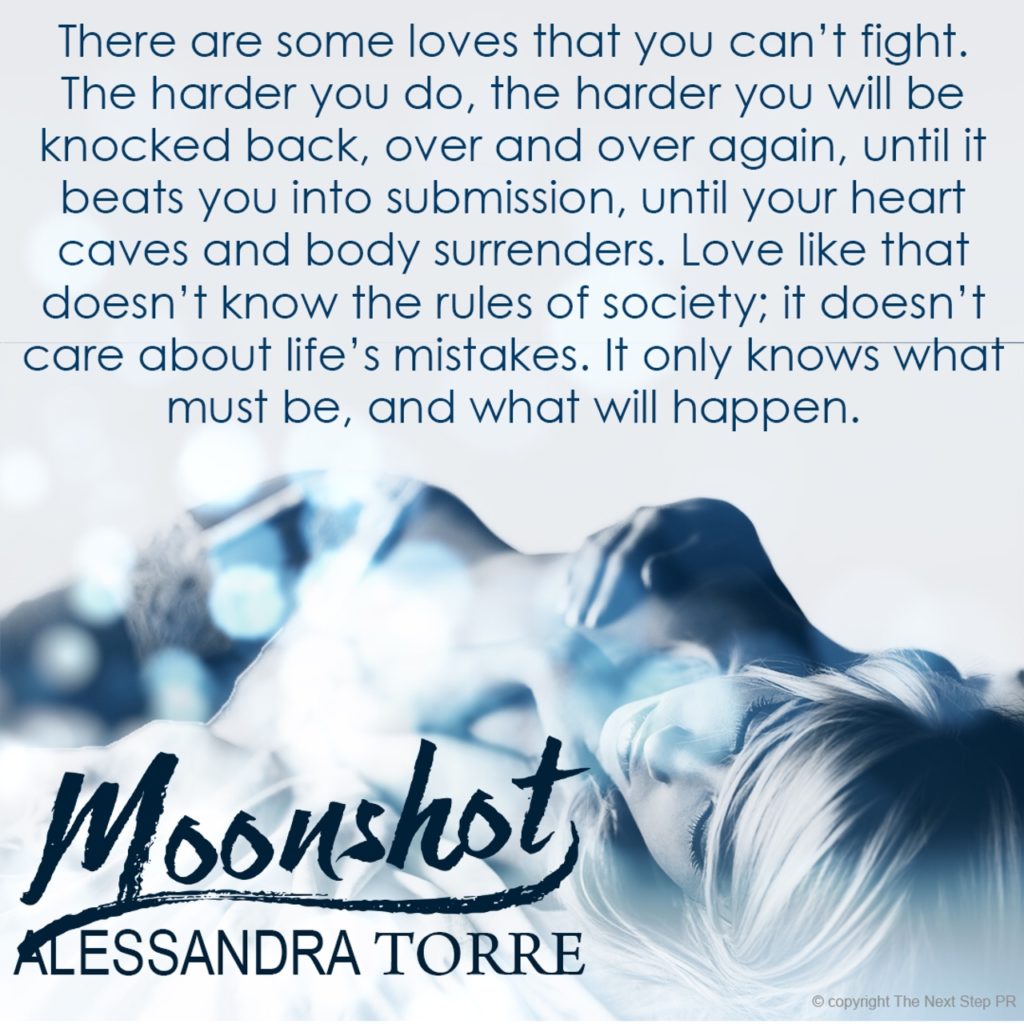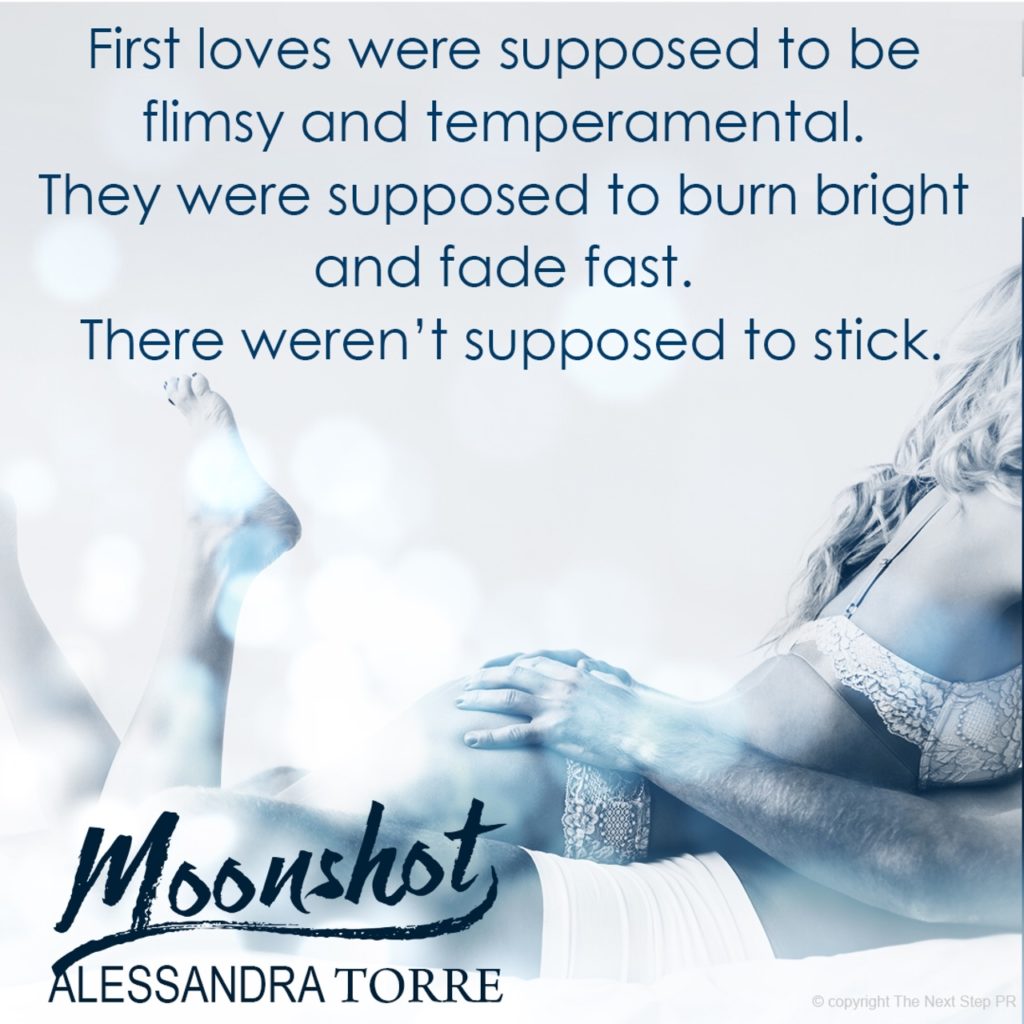 ✿༻ GOODREADS GIVEAWAY ༺✿*
Open to US, CA & GB
Head over to Goodreads to enter for the chance to win a 1 of 2 signed copies of Moonshot by Alessandra Torre. Giveaways end on July 8th. Sign up for your chance to win today!