Day 3 features new author Melanie Codina and her new release Love Realized.  Here is a scene in Allie's POV.
Enjoy!
---
Allie struggled with the ridiculously oversized bundle of balloons as she made her way into Gillian's house. The party was due to start in the next hour and she wanted to make sure she was there early enough to prevent Gillian from doing more than she was supposed to be doing. Making her way into the kitchen, she found Gillian crouched down, talking to Ryan.
Ryan was Jake's son from his brief fling of a marriage to a complete idiot, who took off and left him without a mom. Not that the little guy was left without motherly-type love, oh no. Since he was attached at the hip to her nephew Dylan, Gillian's son, he got plenty of attention from Gillian. And of course from Morgan, herself and any other woman in the group they considered family. Ryan was an easy little boy to love. Allie watched for a moment while the two of them shared what looked like a private moment, then she couldn't help the smile and simultaneous heart clench when Ryan threw his arms around Gillian's neck and hugged her.
Gillian closed her eyes and embraced the young man tightly, a look of complete adoration on her face as she accepted his affection. When Ryan pulled back, he kissed her on the cheek and said, "Thanks Mom," before walking out of the kitchen. Allie watched as he strode out of the room with a big smile on his face, before turning back to her best friend. Gillian was still crouched down close to the ground, staring in the direction of Ryan's retreat as she saw a tear roll down her cheek. Looking up to Allie, she said, "It doesn't matter how many times I hear that adorable boy call me Mom, it still chokes me up."
Allie moved to help Gillian stand up and said, "No kidding. The lump in my throat right now is going to require a serious dose of sarcasm and alcohol to get rid of." Gillian smiled at her as she wiped away the remaining moisture around her misty eyes. "I know, right. You think that lump is bad, imagine how big mine was on Mother's day when I opened that card."
"I actually think that lump was visible from where I sat that day." Allie said as she leaned in and hugged her while recalling the emotions she felt that day. Gillian hugged her back and huffed a little laugh as she said, "You're telling me. It practically took the whole day to get me to stop crying." When she pulled back, she was shaking her head as she continued, "And then it took another two days before that damn lump finally disappeared."
"I do believe Ryan had all of us chicks in tears on Mother's Day."
Allie remembered it all so clearly. They had gathered at Gillian's house, as they always did. Her place was just set up to accommodate the whole crew, including the grandparents. The men had all put together a Mother's Day brunch and set it all up in the backyard. It was sweet, because even though Allie wasn't a mother, they included her in the celebration because they didn't have an Aunt's Day. As they had all gathered around the table, the women were all seated and chatting when the kids and men carried out the food and gifts.
Each kid, stopped and gave flowers to their grandmothers and aunts, before making their way over to their mothers. This was something they all did together and Allie loved it since it allowed her to celebrate the holiday with all of them instead of everyone doing it individually. She happily accepted flowers from Jonathan, Madison, Dylan and Ryan as well as a card full of scribbles from Morgan and Sean's kids. It was beautiful and touching to be loved by so many adorable kids. She had been taking a whiff of her flowers and thanking her oldest nephew when she was tapped on her shoulder by Jake, "You might want to watch this." He said as he gestured in the direction of where Gillian sat, while he squatted his large frame next to her with a camera.
The noise level around the table slowly died down as they all became aware that something big was about to happen at the end of the table. With all attention directed toward Gillian, Jake was filming it as his son handed Gillian a single gerbera daisy with a bow tied around it. Gillian said, "Thank you buddy, you remembered that these are my favorites didn't you?"
Ryan nodded proudly as he said, "And I remembered that you like the pink ones, too."
Allie watched as Gillian leaned over and kissed him on the cheek saying, "Thank you so much, I know just where I want this to go." Then there was a long pause and Ryan just stood there with his hands behind his back, Allie could tell he looked nervous about something. Gillian gave him a considering look before asking, "What's wrong Ryan, is there something else?"
The young man was silent but nodded slightly as he pulled a handmade card from behind his back, and thrust it in Gillian's direction. She glanced down at the card then back up at Ryan's face as she took it from him. "Thank you sweetie, I love when you boys make me stuff."
Ryan just stood there and watched Gillian as she looked back down at the card. It was very obvious that there was something the boy was worried about and for the life of her, Allie couldn't figure out what it was. She had never witnessed the young man look so nervous. She inwardly laughed as she thought that maybe his nervousness was due to the fact that Dylan wasn't there to speak on his behalf. Smiling at that thought, she watched as Gillian opened the card. There was a few seconds of pause before Gillian gasped and her hand flew to her mouth in surprise. Tears instantly filled her eyes and poured out the sides as she looked over at a still nervous Ryan.
When Gillian moved her hand from her mouth, she smiled at him and said, "It would be a great honor for me if you did." Allie watched as Ryan's eyes filled with tears as well, as he flung himself around Gillian's neck and held on tight. Gillian sat there holding him tightly as Allie said, "I'm about to cry over here people and I have no idea why!"
Gillian lifted the card in her hand and held it up and open so that they could all see what was inside. It took Allie a moment to focus past the sheen of tears that formed just from watching the exchange, but when she heard the intake of breath next to her confirming what she was reading, the tears filled to abundance and poured out. Simultaneously, all the women dissolved in silent tears as they read the handmade card … from an eight year old boy … to a woman … asking her, "Can I please call you Mommy?"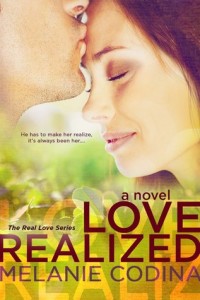 Synopsis
For Jake, it's always been Gillian
It's been her since that day she unknowingly stole a piece of his heart…..when he watched her fall for one of his best friends. Resolved to the fate that she couldn't be his, he locked up the deeper emotions he felt for her and loved her as a friend. As friends, they went through it all together. Marriages, births, divorces and even death. But when a shameful secret Gillan has kept from her friends is revealed, Jake realizes that she needs him more than ever. He knew what it was like to go through heartbreak and he wasn't about to stand back and watch her endure it alone. He also knew she would turn to him for support. What he wasn't prepared for was the return of the emotions he had long ago locked away. Could he control these emotions again and did he even want to? Could he make her realize his love for her was real, or would she slip through his fingers again?
---
GIVEAWAY
a Rafflecopter giveaway

---
Check out Denise's 4 STAR review here.