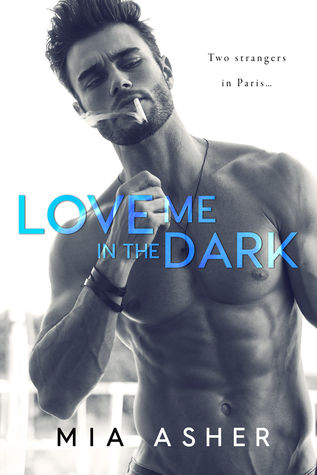 Love Me in the dark

by Mia Asher
on May 10, 2017
Goodreads

Two strangers in Paris ...
One passionate, earth-shattering kiss.

He was the artist upstairs
with the tantalizing smile and laughing eyes.

He was the devil inviting me to sin,
seducing me to dance in the bright moonlight.

He was desire and need.

When he touched me, my body sang.
My soul came alive.

But I belonged to another man,
and he didn't want to let me go.
Happy Release Day to Mia Asher and her new book LOVE ME IN THE DARK! We have seen good reviews on this one – #OneClick today!
Amazon US | Amazon UK | Amazon CA | Amazon AU