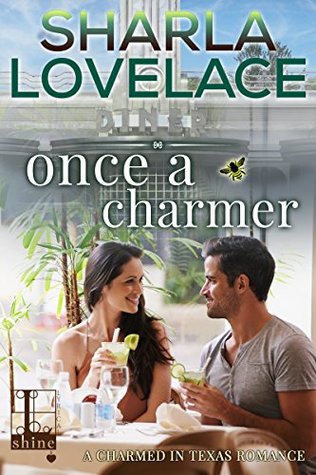 Once a Charmer

by Sharla Lovelace
on October 17, 2017
Pages: 271
Buy on Amazon, Buy on B&N, Buy on iTunes, Buy on Kobo
Goodreads


Charmed, Texas, is a close-knit small town where people's dreams of love can come true. That's not to say that some people aren't still waiting, and dreaming . . .

By day, Allie Greene stays busy with her family diner, and keeping tabs on her teenage daughter. What's really exhausting Allie, however, are the nights. Not that she minds Bash Anderson unbuttoning her naughty desires—if only in her dreams. But what was he doing there at all? He's her best friend, and a father figure to her girl. Talk about awkward. Talk about OMG-heat-and-fireworks that are flipping fifteen years of normal upside down. And now, when Allie needs him as a friend more than ever, logic doesn't stand a chance against his lips and irresistible deep-blue eyes . . .

Sure, Bash has fantasized about Allie, but there's no way he'd act on it. She and her daughter are the closest thing to family he's ever known. With the exception of one drunken moment fifteen years ago, he and Allie have stayed on this side of the line—until that impulsive kiss of hers knocked him on his butt. That's just one hurdle. Not only does Allie need Bash's help to save her diner, but his apiary is in trouble, too. To stir the pot further, they've been roped into vying for the town's Honey King and Queen contest—a sweet event that's making them closer than ever. Something's bound to come undone. Bash just hopes it's not the friendship he's worked so hard to hold on to.
I absolutely LOVE the Charmed series… Sharla Lovelace has become one of my go-to authors and I read anything she writes and drop everything else when she releases a book. I adore this small town series and even more I LOVE that Once a Charmer is a best friends to more type of romance.
Allie and Bash have been friends since they were teens, always there for each other through thick and thin and delivering babies 🙂 They could always rely on each other, talk to each other honestly until… the kiss that changed everything.
Now they are just weird with each other, not knowing how to act and having feelings for each other that they can't ignore. Couple that with the issues with their businesses, teenager growing up problems and the King and Queen of Charmed contest and readers will be taken on a journey of best friends to lovers that will make your heart skip a beat rooting for them to open up their eyes and hearts to that something more.
That being said… Once a Charmer is not my favorite of the series. While I love the push and pull of being afraid to move forward in a relationship changing the dynamic of what you are used to, I hoped for more conversations, more heart to heart, more romance, more heat when it came to Allie and Bash. I just wanted more. Their scenes together are electric and spark but I wanted them to stop beating around the bush, second guessing everything—I wanted to feel more! Hopefully I am making sense.
Despite this, I LOVE THIS SERIES and Lovelace's writing and this town has grown to be something like family to me that I just can't get enough of—I want the happily ever after for all. I can't wait to see whose story is up next! xo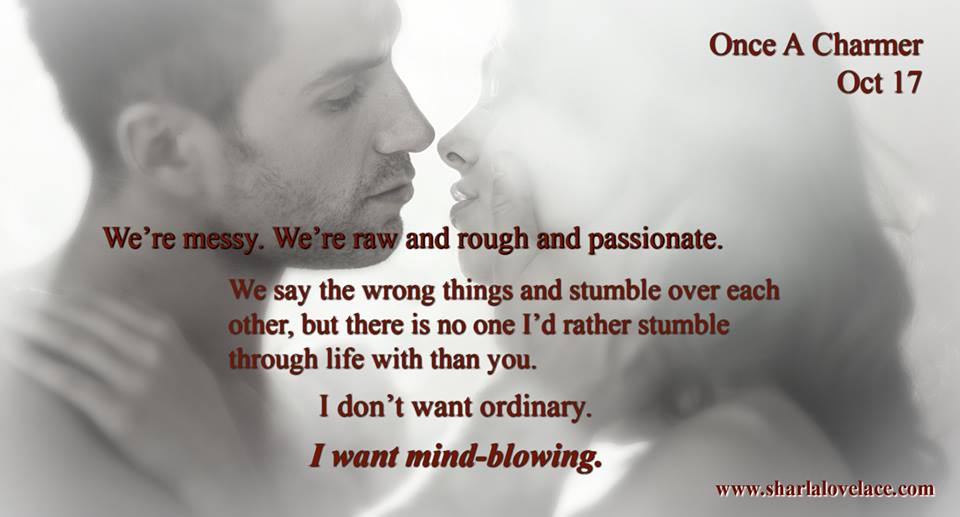 READ THE CHARMED SERIES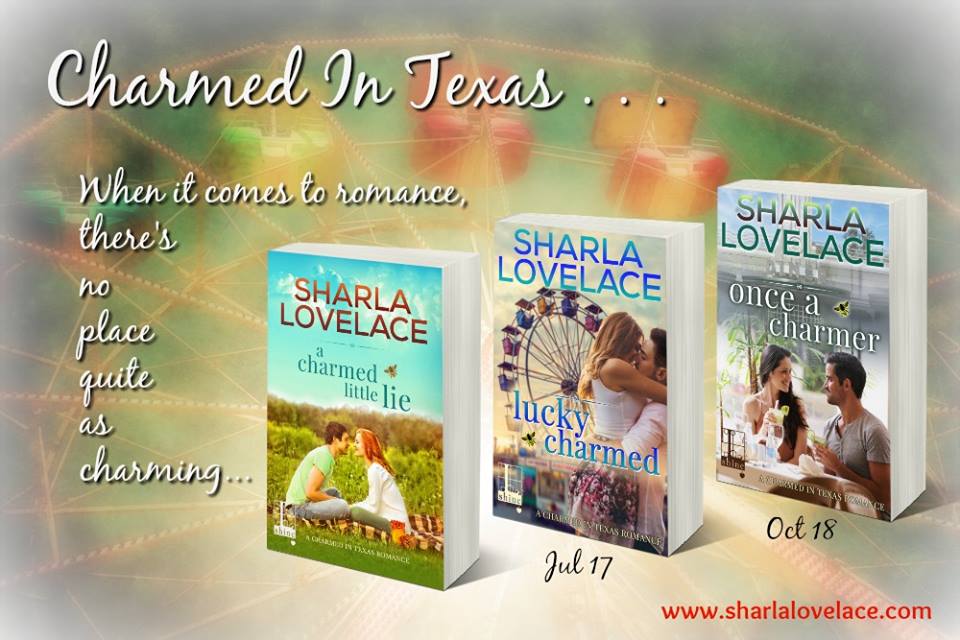 Book 1 – A Charmed Little Lie – my 4.5 STAR review
Book 2 – Lucky Charmed – my 4 STAR review