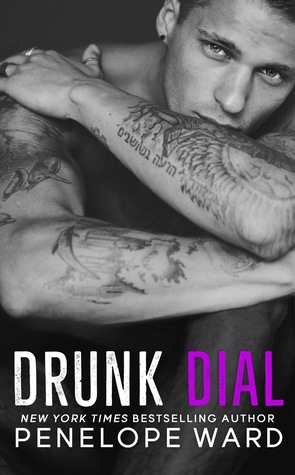 Drunk Dial

by Penelope Ward
on August 21, 2017
Buy on B&N, Buy on iTunes, Buy on Kobo
Goodreads


From New York Times bestselling author Penelope Ward, comes a new, sexy standalone novel.

It seemed like a good idea at the time. Look up Landon Roderick, that boy from childhood whom I'd never been able to forget—even though he so easily forgot about me—and call him.

Then again, anything sounds like a good idea when you've had a little too much wine before bed, right? It was supposed to be just a quick, meaningless, prank call. Instead, I went off on him—unloading thirteen years of pent-up emotions.

I didn't think he'd call me back.

I certainly could never have anticipated the weeks of sexually tense phone conversations that followed as I got to know the man he'd become.

Turned out, Landon had never really forgotten me, either. That special connection we had was still there. I opened up to him, but there were also things about me he didn't know. And he had his own secrets.

Over the countless hours we talked on the phone, I wondered what would happen if we actually saw each other. One night, I did something impulsive again. Only this time, I went to the airport and booked a ticket to California. We were about to find out if one phone call could bring two lost souls together or if my drunk dial really was all just a big mistake.

A complete STANDALONE.
I am going to start by saying I will be sharing NO spoilers for Drunk Dial! I want the reader to experience the grace and beauty of this story unfolding in the words of this gifted author.
Ms. Ward proves yet again she is a masterful storyteller. There is so much to love about this book, the masterfully woven story relating both to the present and the future, the epic banter, the adorable text conversations, the hot exchanges as these two learn each other's bodies and the love, yes the love, the love shines through in this one big time!
Logan oh, Logan and not because he is a bad boy that Rana needs to fix.… no oh Logan because with each page I fell more and more in love with you.
Logan is a man with a past, a man who has come to terms with the mistakes of his youth and who with dignity and courage and a REFRESHING breath of honesty steps forward to embrace the love he feels for Rana.
Both characters have pasts, pasts that unwind in way that kept me glued to my kindle, both have pasts that make them who they are now. And the way Landon's past helps Rana's future was masterful!
The emotions in this one bleeds off the pages, being there for EACH other. Love is about making it work and these two work to make it work!
Thank you for writing about GROWN adults who deal with their problems like ADULTS. I really enjoyed it and I have some to trust you to deliver something a bit more than boy meets girl. Yes, they fall in love but this book is so much more! I so enjoyed that the readers gets to see the couple TOGETHER.