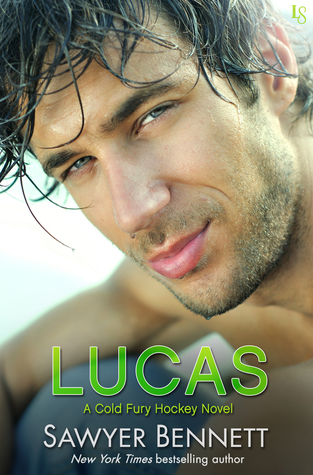 Lucas

by Sawyer Bennett
on September 19, 2017
Pages: 244
Buy on Amazon, Buy on B&N, Buy on iTunes, Buy on Kobo
Goodreads


The Carolina Cold Fury hockey team is stacked with hotshots. But when a new player joins their ranks, he learns that even superstars can't go it alone when it comes to love.

Lucas Fournier is only serious about one thing: hockey. The league's fun-loving charmer, Luc is always up for a good prank or a great lay, and he has no intention of settling down. But being traded to the Carolina Cold Fury—and to play alongside his big brother, Max—is no joke. With another title in sight, the last thing Luc wants is to let his new teammates down. To succeed, Luc will need to keep his head in the game and the most . . . er, demanding member of his anatomy in check. But when temptation hits, Luc hits back harder.

Museum curator Stephanie Frazier has always put business before pleasure, which just about explains her nonexistent sex life. But when Stephanie meets Luc at a champagne-fueled gala, she finds herself flirting like crazy—and going home with the uninhibited athlete. For one night, she learns what passion is all about. She just never counted on the little surprise Luc leaves behind. And that's when things really start to get . . . interesting.

Sawyer Bennett's New York Times bestselling Carolina Cold Fury series can be read together or separately.
I love the Cold Fury series… I love it so much I have to say it again in shouty caps I LOVE THE COLD FURY SERIES! It feels like each book gets better and better, though Ryker is still my favorite. Yes I know that sentence doesn't make sense; Ryker the character is my favorite in the series.  Ms. Bennett's storytelling seems to improve with each book maybe that is a better way to say it!
If you haven't read this series prior and you love books with a pregnancy theme, you must click Lucas. You can do this with no worries of missing anything because Lucas is only seen once in a prior book—Max's book—as they are brothers.  Lucas opens as Lucas is traded to the team and he meets Stephanie at a charity event, so she is also new to the series.
Speaking of Stephanie, she was strong and confident and made Lucas work for it. She was at times frustrating though. Lucas was so supportive… but in the end Stephanie's backstory—one that was really powerful and it explained a lot about her actions. Hats off to the author for crafting character behavior that fit the character. Yes, it was after this that I liked her character a bit more.
So the oops pregnancy isn't a spoiler as the blurb hints at it. I loved Lucas! He was witty, and cute and charming and the way he falls for Stephanie touched my heart!  Lucas coming to terms with his growing feelings often made me giggle, and the other men seeing Lucas falling was classic.
The Fournier family's solid foundation helps you understand Max and Lucas' family focus! Mrs. Fournier is such a great character! The way this plays out for Stephanie really lays the groundwork for the forever love you can feel that she and Lucas share!
The addition of Max and Lucas' sister Simone to the cast is something I hope we see explored in a future book; as in her brothers are NOT happy she finds a teammate of theirs to love 🙂
I am so excited to dive into Van, Lucas' roommate, as he is the next book in this series! This broody, grumpy man you can feel has a story to tell and a happy to find!
It should be noted that this year, I have struggled to find great books and at times even struggled to open my kindle but when a Cold Fury books hits it, I open it immediately. I think that speaks volumes about my love of this series and the author's writing!

"I can't believe you asked Dr. Woods if it was safe for us to still have sex," I reprimand Lucas as we come to a stop by my door, but it's really not a criticism. I just want to open up a conversation about what he's thinking.
He smirks at me. "I'm sure the good doctor isn't embarrassed about sex talk, Steph."
"Regular sex talk, sure. But when you ask him if we can have wild monkey sex during the pregnancy, that's a little too much information."
"He had an answer for me, didn't he?" Lucas retorts with another grin. "So it wasn't that unusual a question."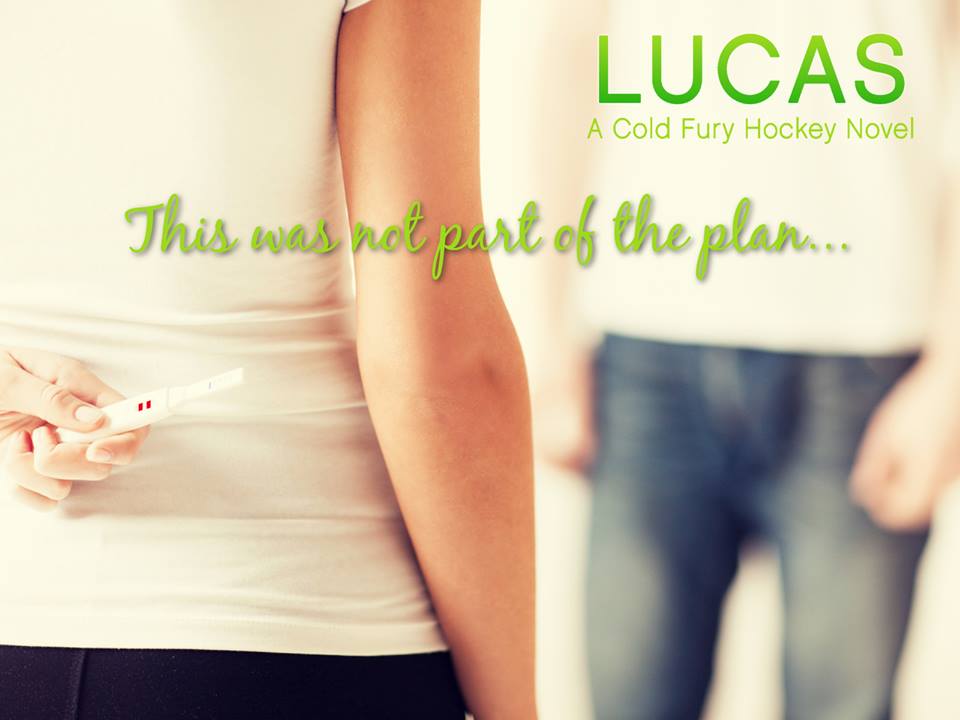 Buy the Book