by Corinne Michaels, Laurelin Paige


A couple of books from some of our favorite authors that are LIVE today that we are looking forward to reading!

A beautiful second chance love story by Corinne Michaels that will touch your heart – SAY I'M YOURS IS LIVE!!!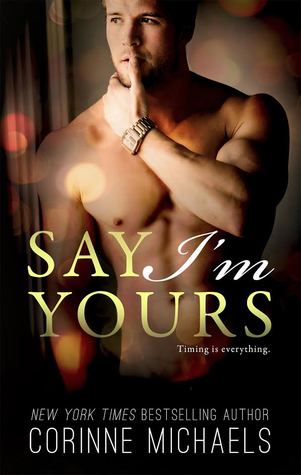 From New York Times Bestseller, Corinne Michaels, comes a new second chance standalone romance.
I spent twenty years waiting for Trent Hennington to open his eyes and see me. But it was all for nothing. He chose to keep himself guarded and let me walk away, proving that my time and efforts were wasted.
I'm done being invisible.
It's time to move on.
A single dance sets my new reality into motion, and I welcome it. After all, Cooper Townsend is perfect. He's kind, sexy, and attentive—everything a girl could want.
I thought I got it right this time.
That my heart could mend, and I would be happy.
Apparently, some things really are just too hard to walk away from.
Amazon | B&N | iTunes | Kobo | Goodreads

Who's ready for some dirty thoughts??? DIRTY FILTHY RICH MEN IS LIVE!!!
"You're making it hard to leave."
"My plan is working then." He circled his thumb slowly, teasing me.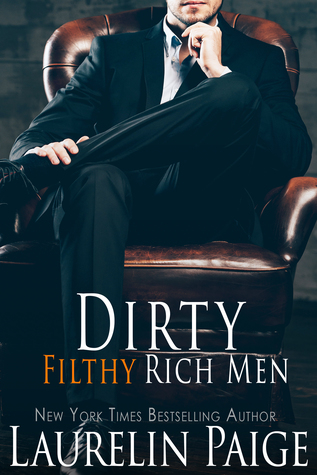 When I met Donovan Kincaid, I knew he was rich. I didn't know he was filthy. Truth be told, I was only trying to get his best friend to notice me.
I knew poor scholarship girls like me didn't stand a chance against guys like Weston King and Donovan Kincaid, but I was in love with his world, their world, of parties and sex and power. I knew what I wanted—I knew who I wanted—until one night, their world tried to bite me back and Donovan saved me. He saved me, and then Weston finally noticed me, and I finally learned what it was to be in their world.
And then what it was like to lose it.
Ten years later, I've found my way back. Back to their world. Back to him.
This time, I'm ready. I've been down this road before, and I know all the dirty, filthy ways Donovan will try and wreck me.
But it's hard to resist. Especially when I know how much I'll like it.
From NYT Bestselling author Laurelin Paige, discover a whole new world filled with sex, love, power, romance and dirty, filthy rich men.
Amazon | B&N | iTunes | Kobo | Goodreads