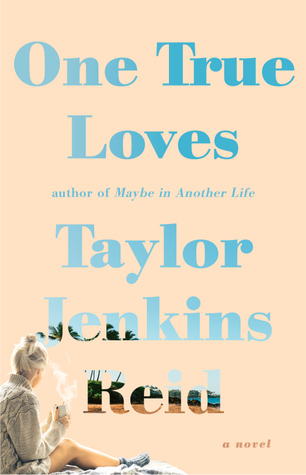 One True Loves

by Taylor Jenkins Reid
on June 7, 2016
Pages: 352
Buy on Amazon
Goodreads


From the author of Maybe in Another Life—named a People Magazine pick and a "Best Book of the Summer" by Glamour and USA Today—comes a breathtaking new love story about a woman unexpectedly forced to choose between the husband she has long thought dead and the fiancé who has finally brought her back to life.

In her twenties, Emma Blair marries her high school sweetheart, Jesse. They build a life for themselves, far away from the expectations of their parents and the people of their hometown in Massachusetts. They travel the world together, living life to the fullest and seizing every opportunity for adventure.

On their first wedding anniversary, Jesse is on a helicopter over the Pacific when it goes missing. Just like that, Jesse is gone forever.

Emma quits her job and moves home in an effort to put her life back together. Years later, now in her thirties, Emma runs into an old friend, Sam, and finds herself falling in love again. When Emma and Sam get engaged, it feels like Emma's second chance at happiness.

That is, until Jesse is found. He's alive, and he's been trying all these years to come home to her. With a husband and a fiancé, Emma has to now figure out who she is and what she wants, while trying to protect the ones she loves.

Who is her one true love? What does it mean to love truly?

Emma knows she has to listen to her heart. She's just not sure what it's saying.
Taylor Jenkins Reid can do no wrong in my eyes. I have told her in the past I would read her grocery shopping list (and I WOULD excitedly!) I went into One True Loves scared and nervous because I knew that my heart would be broken. And it was honestly. But Ms. Reid has a gift…a gift of writing beautiful love stories that stick with you, that are so unforgettable that weeks after reading this book, I am still thinking about it and the wonderful characters she created that will forever be in my heart.
One True Loves is the story of Emma Blair. How Emma first met and crushed on Jesse Lerner in high school to marrying the love of her life and taking an adventurous journey through life – traveling the world with a true epic love where they didn't need anyone but each other to truly live.
And as the blurb states, everything changes for her in an instant and her one true love is gone forever. Quite honestly, I was an emotional basket case reading this and wondering how anyone could ever survive such complete and utter devastation.
Emma reconnects with an old friend Sam Kemper who is the complete opposite to Jesse but he is the one to help her heal and move forward. And while knowing that she will never forget her first real love, Emma is given a second chance to live and love again.
But there is a twist – an OMG twist when we learn that Jesse did not die that fateful day but has spent all this time trying to return to Emma and the life they had.
And while I won't be revealing what happens because the torture for me was too great, the experience so real and heartbreaking yet so hopeful and deeply emotional..I will say this…
Over time and as you grow and age and experience life, people change and you aren't always the same as you once were. I loved the message behind this story in that it wasn't only about picking who to live a life with but it was also who Emma wanted to be moving forward. And while this book is a love triangle of sorts, I can't really honestly say that I had a true favorite because I loved both men completely and for different reasons. I will also say that in the end, I was happy for her choice.
Taylor Jenkins Reid books are heartfelt, insightful, thought provoking and deeply emotional. This book is another top fave of 2016 and one you don't want to miss! <3

♥ Buy the Book ♥