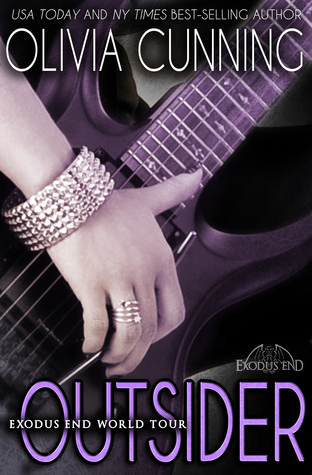 Outsider

by Olivia Cunning
on September 27, 2016
Buy on Amazon, Buy on B&N, Buy on iTunes, Buy on Kobo
Goodreads


Reagan Elliot should be living her dream...

She's touring with Exodus End as their new rhythm guitarist and gaining more notoriety and fame than she ever imagined possible.

She's earned the devoted love of not only one, but two spectacular men. Her committed threesome with sexy guitarist Trey Mills and her hunky bodyguard Ethan Conner is stable, loving, deep, and satisfying for all involved.

But sometimes the world sees things differently and is determined to destroy what it doesn't understand.

Can Reagan's relationship with Trey and Ethan survive the cruel backlash of the media, her family, and a bigoted public? Or will the talented musician lose everything she holds dear in the face of her own burgeoning doubts?

Outsider is the second book in the Exodus End World Tour series. It's also the sequel to Double Time, the fifth book in the Sinners on Tour series.
The Outsider reminded my how much I love Trey Mills and his cherry obsessed free spirit! Outsider continued to explore the menage relationship of Trey Mills (from Sinner) Reagan Elliot (the new rhythm guitarist for Exodus Eden – Trey's brother Dare's band) and Ethan Connor (Reagan's friend and bodyguard). For me personally, I don't think this book can be read as a standalone; it is best read after you have binge read the Sinners on Tour series (there is a boxed set link with all 5 novels below) and book 1 of the Exodus Eden Insider.
Outsider finds this threesome trying to find a way to enjoy the love that has developed and continues to deepen; but how do you do that when the world (and you think your family) just wont understand?
Speaking of family, I freaking loved Dare Mills in this book, crazy as it sounds I loved him more in this book than I did in his book Insider. In Outsider the role of big brother, created endearing moments, laugh out loud funny moments, and truly life altering moments.
Speaking of things I love…Mrs. Mills, their mom, was WOW. It is clear that this character could raise both Trey and Dare. You get a real sense of where Trey's quirky comes from, where his open minded value were born from and why he accepts and provides unconditional love to those around him. The use of Mrs. Mills throughout moved me so many times, her acceptance, her love of her boys and their extended family of bandmates spoke to the true love a parent should provide (I did think this would have been expanded a bit to show perspective given the backstory and maybe with removing some of what I felt was a bit repetitive in this book).
Speaking of unconditional love, this book also explores the background between Brian and Trey, the prior obsession with Brian Trey had and their now friendship. You can feel the sense of unconditional love and you really get Ethan trying to process and accept that.
I will not tell you what happens or how Ethan, Reagan and Trey settle into a happy so very right for them. I will tell you there is wonderful character development and no worries for Olivia Cunnings fans…there is a lot of heat (in all sorts of positions).
Though it has been years since I read Trey's story, I just can't seem to shake the nagging feelings that there were inconstancies in Trey's backstory.
I am looking forward to continuing to explore the relationships this band develops and I am excited for the Exodus Eden drummer, Steve Aimes next.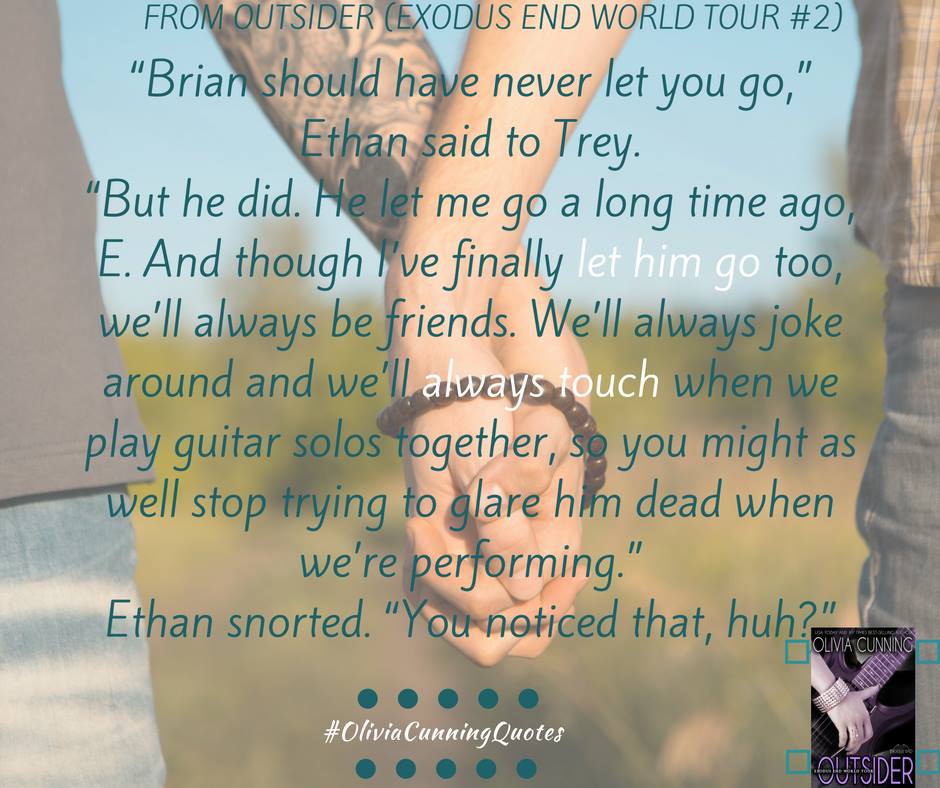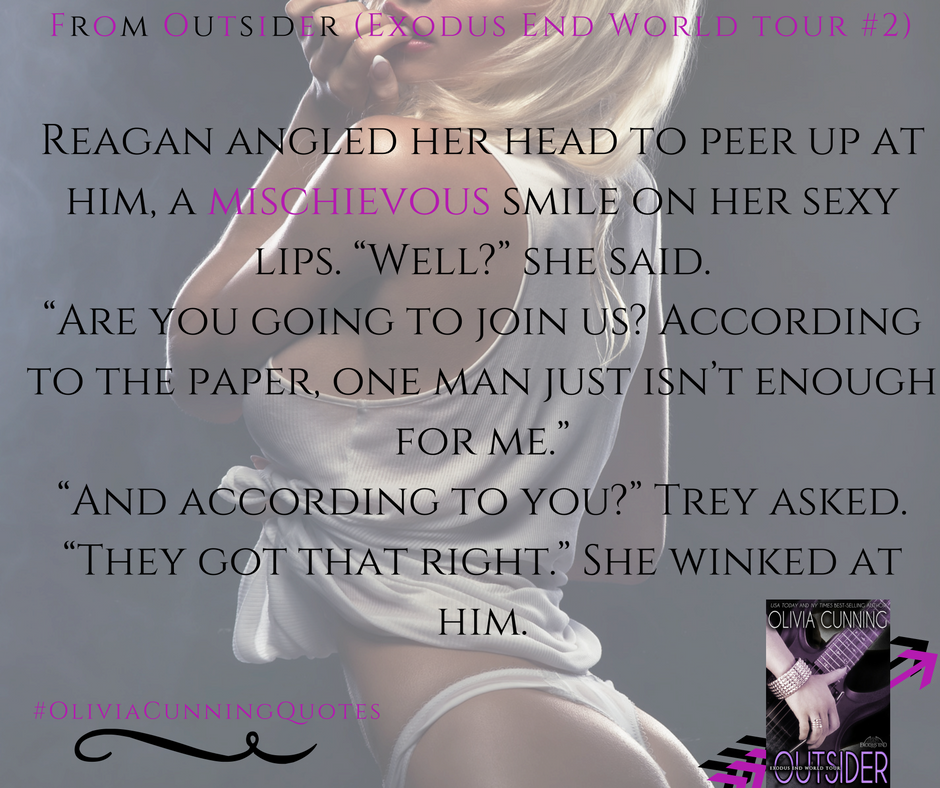 Get the Sinners on Tour boxed set for only $7.99