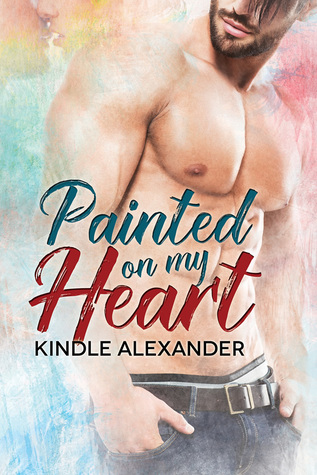 Painted on my Heart

by Kindle Alexander
on January 1, 2017
Buy on Amazon
Goodreads


Artist Kellus Hardin let love and loyalty cloud his past decisions, a mistake he definitely won't make again. Now, lost and alone, he's left to pick up the shattered pieces of his broken heart while facing the truth of his reality.

Arik Layne exudes power, confidence, and determination. But when an encounter with the guarded artist shakes him to the core and alters all his future goals, he finds more than just his heart on the line.

For Kellus, opening himself to love isn't an option.
All Arik wants is to make the artist his.
Can love create a masterpiece when it's painted on your heart?
Surprise! Painted on my Heart is LIVE!!!
Painted on my Heart is a top read of 2016 for me. I know, I know it releases in 2017 but I read it in 2016 soooo it sits on that list!
Painted on my Heart is worth the wait for a new book from this writing duo. Kindle Alexander has done it again. It is clear this writing duo took their time developing this completely wonderful amazing story. Arik and Kellus captivated me and kept me glued to my kindle; I was pulled into their world and my head kept returning to their world even when I wasn't reading the book.
I think I may struggle to relay my love for this story, these characters, and the all engaging banter without sharing any spoilers, but I will do my best.
This book is a masterfully woven tapestry; it is a stand alone with a beautifully crafted world, one that will have die hard fans jumping for joy. I know that sounds odd but if you are a die hard fan of Kindle Alexander, this book will have you grinning from ear to ear and if you haven't read this author it is a wonderful introduction to their amazing writing talent!
Ok back to Arik and Kellus. The opening of this book does an amazing job at showing who each character is and over time it not only shows the characters developing but also makes it so clear that these men are different to each other, different than any other man who has touched the other's life.
Both of these men come to the story with pasts, ones that deeply impact their lives and future. This part of the story was so well done and clearly very well researched. Kellus' past will pull at your heart, and squeeze it as this man's love and devotion threatens to destroy everything he has built and re-built. Speaking of Kellus, the way his art layered through the story was outstanding and makes the book's cover mean even more.
I would be remiss if I didn't say, I freaking love Arik's family! The dynamic between Arik and his whole family bleeds off the pages and you can feel the love and the bond of family. OMG the reason Arik's family calls him A had me snorting; I was laughing so loud and the timing of the telling of that story was perfect! The banter in this book is outstanding not just between the main characters but also with those around them. Arik and his cousin Gage often had me laughing out loud as they ribbed on each other!
This is a layered masterfully woven story with depth and real life problems that adults face; a complete story that will warm your heart and touch your soul. This is a long engaging read that had me falling in love more and more with each page and despite the length, I found myself wanting to spend more time with this wonderful cast!
★¸¸.•*¨*•★  BUY PAINTED ON MY HEART ★¸¸.•*¨*•★
Amazon US | Amazon UK | Amazon CA

It had been exciting to see the Layne complex come to life. Watch the city name the streets after his father and uncle who had taken the risk and started their own business all those years ago. However, the area had lost some of its luster when the cows in the neighboring pasture next to their construction site had gotten loose, leaving big piles of cow shit decorating the middle of the road right after the dedication ceremony.
Not much had changed since that day.
"So how did it go today? Did you find a place?" Arik asked, sliding the cocktail glass across the bar and then taking Gage's now empty glass and placing it in a plastic bus-tub nearby.
"Yeah, we put in an offer on a place in McKinney. Trent liked the house. He liked the schools there and the highway access. Hunter's big into baseball and there's a select program that fits his ability and age. Em's starting tumbling, so Rhonny's been on the lookout. She found a gym—a cheerleading gym that she's got Emalynn all excited about. It's Colt Michaels's husband's place, I think."
Arik cut him off, laughing as he leaned back against the workspace counter behind him and swallowed a gulp of the drink he'd poured for himself. "It's honestly hilarious listening to you talk about your kids like that."
"Whatever. It's a million times better than that pretty-boy you brought in here this morning. What the hell were you thinking, A?" Gage's whole attitude and tone changed, like he remembered he wasn't talking to a card-carrying member of the relationship brigade. He'd watched that same thing happen over and over with his married friends. Parenthood and marriage were clubs he didn't fully understand.
"I wasn't. Met him at a party in NYC. We screwed around a few times." Arik chuckled at his choice of words as his glass touched his lips.
"And you brought him here?" Gage's voice lifted in question.
"No! Absolutely not. He surprised me."
Gage shook his head, swirling the ice inside his glass. "That sucks."
"You have no idea. Why didn't you plan to get a place on the back forty with our families? They have to be nuts about you being a father. You finally conformed." Arik grinned at his cousin, changing the subject off him. Hopefully Gage wouldn't press him about his surprise visitor any further.
The old Gage would have bit at his dig about conforming. They'd both been a bit rebellious, but they had true Layne blood flowing through their veins. They had a deep-seated desire to make it in the world on their own. Only in the last couple of years had Arik made the decision to move his real-estate conglomerate under the Layne, Incorporated umbrella. He'd placed so many stipulations on the deal, he had no doubt his father's and uncle's heads swam, but in the end, they were stronger together, and in such a competitive world market, they each needed the strength the other offered.
"I know the family thinks Trent and the kids will adapt well to country life, but I'm not so sure. Besides, I signed an extended contract with Wilder today. I'll be closer to the airport Wilder uses."
Arik's grin widened. So Gage had proved successful for Wilder. They had considered it a short-term experiment, attempting to put relevant news stories at the fingertips of the tech-savvy consumer. Arik had watched every one of the feature stories and breaking news reports Gage had recorded as a hard-hitting, international photojournalist. His cousin always dug deeper than just headline news. His reputation had scored him huge interviews, and he did what Gage did best, got his hands dirty exploring facts. He had also scored a solid hit in his desire to snap pictures of everything, from behind-the-scenes camera footage all the way to taking pictures during an interview. He'd really done quite well.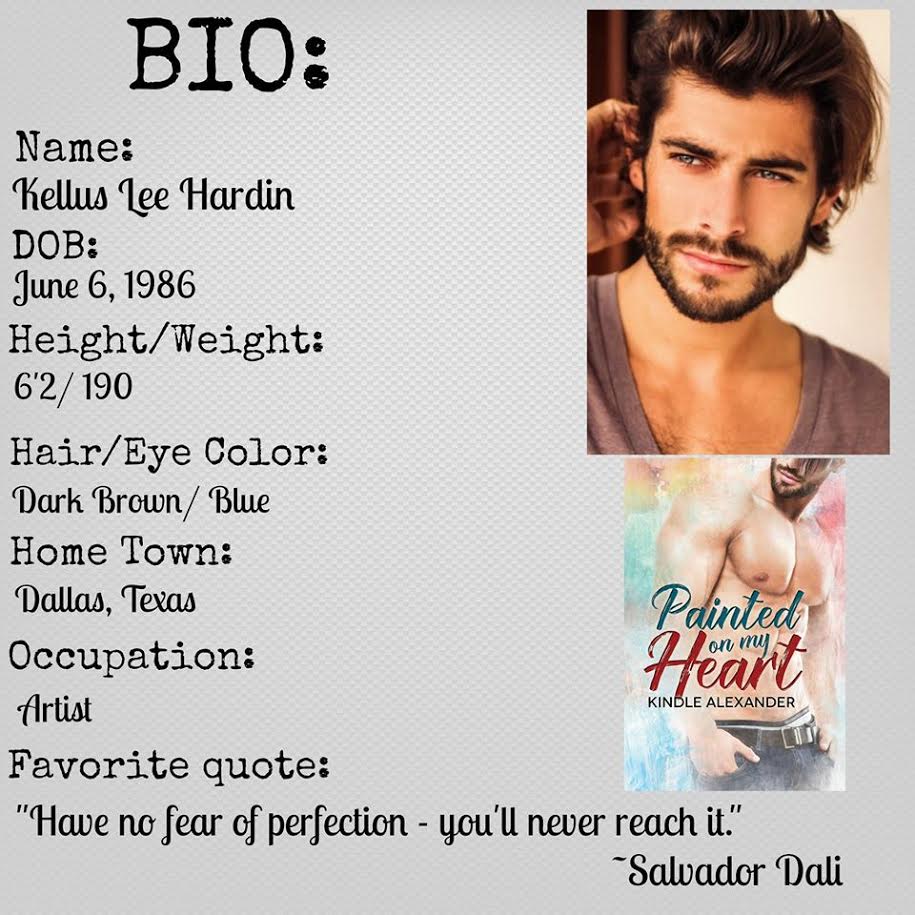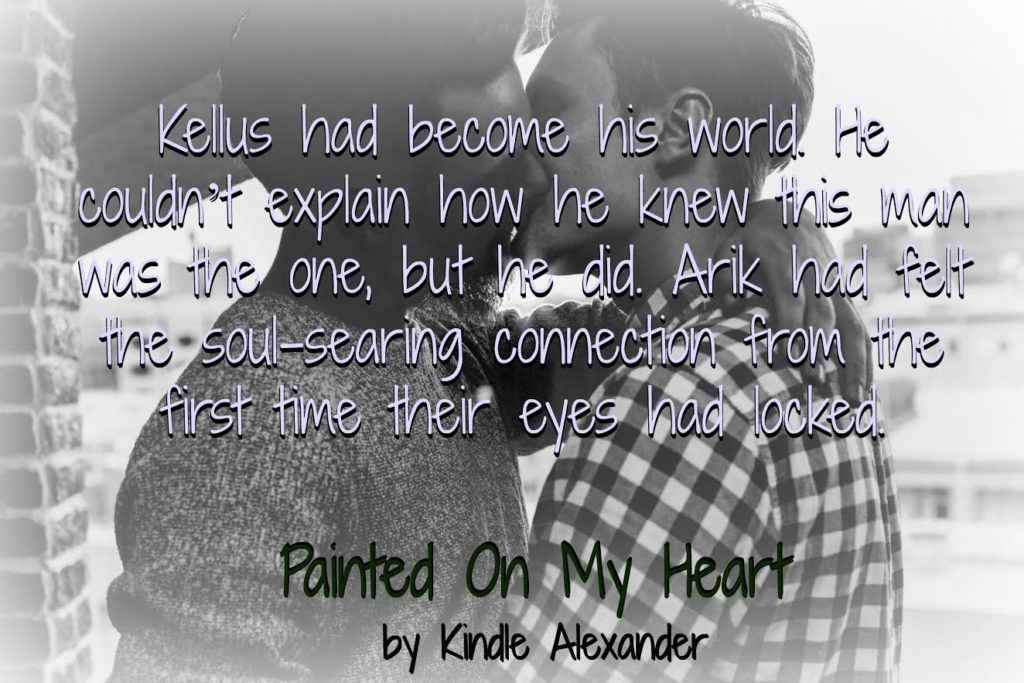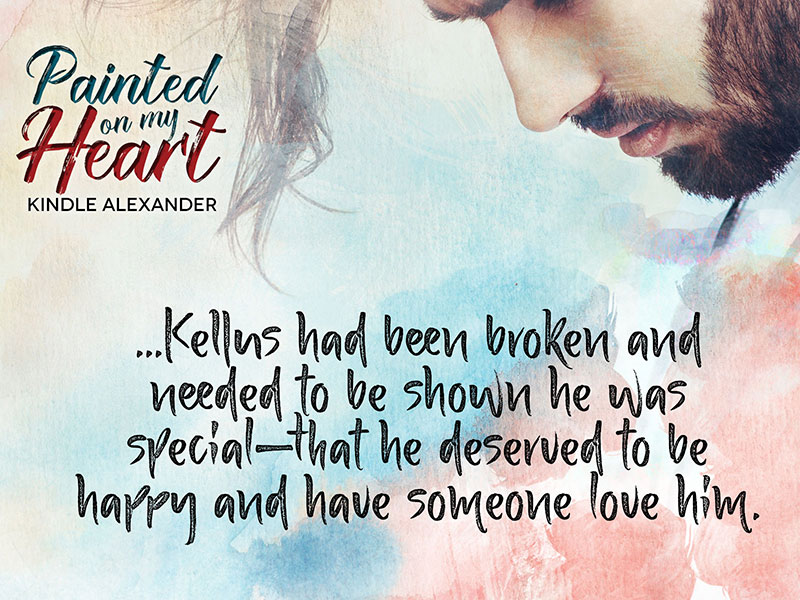 *Giveaway now over – WINNER: Latifa Morrisette*
Enter to win: a Warwick Rower Calendar (US ONLY)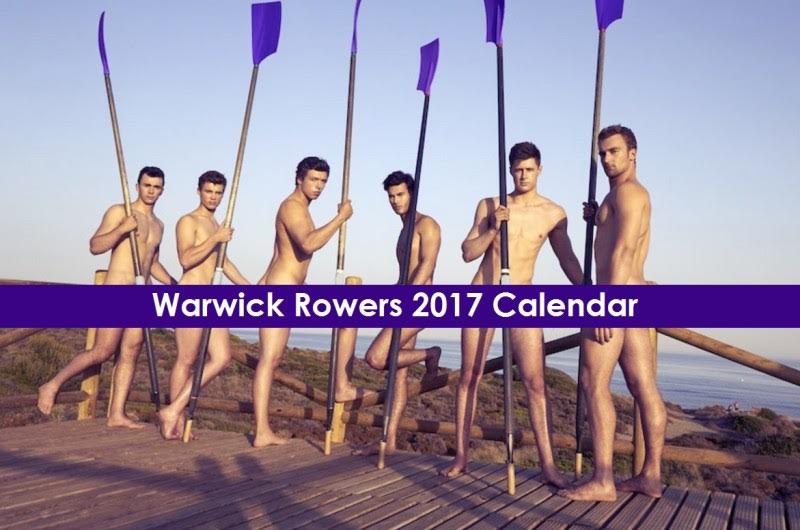 All you have to do is share this post and giveaway on your social media account(s) (Facebook, Twitter, Instagram, etc). Sample message below:
Painted on my Heart is #LIVE #SneakPeekAndGiveaway http://amzn.to/2iR9wYh @KindleAlexander @shhmomsreading
 Please make sure to post a link to your shares below. You can enter daily! One winner will be chosen Sunday January 8th. Thank you for sharing!