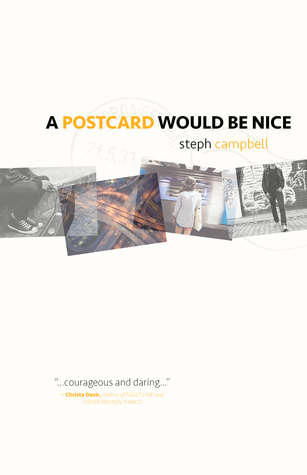 A Postcard Would Be Nice

by Steph Campbell
on November 21, 2016
Buy on Amazon, Buy on B&N, Buy on iTunes, Buy on Kobo
Goodreads

Seventeen-year-old Oliver Wu remembers four things about Saturday night.

1. He remembers going to the party and seeing Paloma, the girl he's had a crush on for years.
2. He remembers the disappointment he felt when Paloma left early, just when he was sure his bravery had paid off.
3. He remembers the room spinning and someone helping him up the stairs.
4. He remembers waking up next to Tarryn, a girl he barely knows, with his clothes on the floor.

There's just one notable memory missing.
Oliver doesn't remember saying yes.

When Tarryn laughs off Oliver's panic and tells him he should take her out for breakfast, he doesn't say no. He stops himself from saying no to Tarryn for weeks because he's waiting for what never comes—an honest answer about what happened that night.

With his friends shutting him out, and the rumors swirling, Oliver is turning into himself and just trying to make it through the rest of his senior year with his head down.

But the one person that Oliver wants to hide the truth from more than himself, Paloma, is the one person who won't back down and accept his changed behavior. Oliver opening up to Paloma not only means facing what happened that night—it means airing a truth that could easily rip Paloma's world wide open, too.
Did you know that 1 in 6 males are victims of sexual abuse/assault? Steph Campbell is generously donating a portion of each sale of A Postcard Would Be Nice to @1in6org to help victims. Let's do some good!! Enter the giveaway below for a chance to win a signed paperback of A Postcard Would Be Nice + $25 Amazon gift card (US ONLY).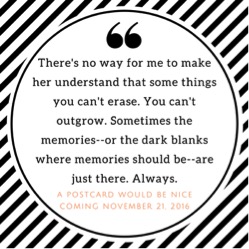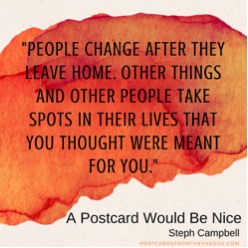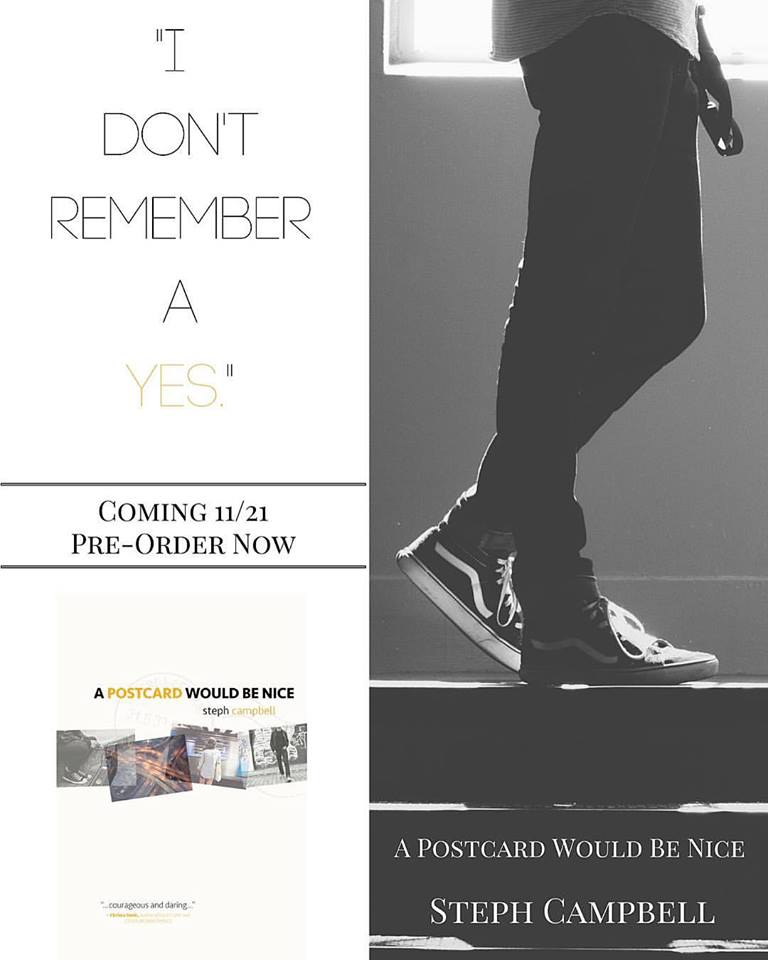 *Giveaway now over – congrats to Nikolina!*
Enter to win: a $25 Amazon Gift Card and a signed copy of A Postcard Would Be Nice
All you have to do is share this post and giveaway on your social media account(s) (Facebook, Twitter, Instagram, etc). Sample message below:
A Postcard Would Be Nice is LIVE! http://amzn.to/2g79HcD #NewRelease #Giveaway #YALit  @shhmomsreading @stephcampbell_
 Please make sure to post a link to your shares below. One winner will be chosen Monday November 28th. Thank you for sharing!