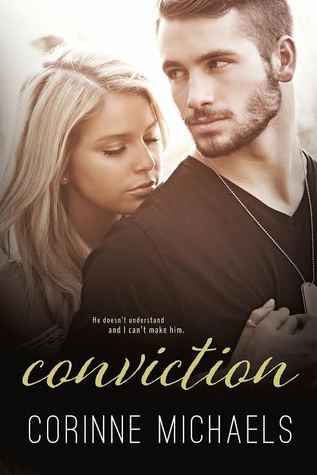 Conviction

by Corinne Michaels
on May 27, 2015
Buy on Amazon
Goodreads


I fell in love with Liam only to be left shattered into a million pieces. Again. The idea of being without him cripples me but the reality is, he's gone.

He doesn't understand and I can't make him.

If only he'd see the conviction behind my words—then Liam would still be here.
What a perfect conclusion to a duet I completely adore! I fell in love with Corinne Michael's work right from the start and her writing just gets better and better with each book she publishes!
Conviction must be read following Consolation as this book completes the story for Natalie, Liam and Aaron. For those who have not read book 1, I urge you to stop reading now and go click Consolation as there will be minor spoilers following.
Conviction starts off where Ms. Michaels so evilly left us at the end of Consolation. Aaron is back and the future and life that Natalie had finally opened her heart and mind to is completely affected.
Right from the start, in my heart Liam did the right thing allowing Natalie the time to make the best decision for herself and her daughter.
I'll be honest and say that my heart broke for Aaron a little bit…coming back and realizing that the life he left is no longer his. But unfortunately he had his hand in wrongdoings and it was hard for me to watch a marriage dissolve especially when children are involved.
I was a bit nervous going into this one because I wasn't sure in what direction Ms. Michaels would take it because for me there really was only ONE CHOICE….and who did she choose?!
Well of course I won't tell you! But I will say this…Conviction was emotionally heartbreaking at times but as the story progresses, it will build you back up again with the most perfect love that anyone could ever ask for.
I am a true Corinne Michaels fan and can't wait to see what she has in store for us next. I am vested in these characters, I want to know more about their lives, and I hope that she will give us more as they have a forever place in my heart <3


His voice is thick and husky as he refuses to break from my eyes. "Tell me you're real."
"I'm real."
"Tell me you're really here."
"I'm here with you." My hand rises, and I press my thumb to his lips. "I'm here for you. I'm here with only you. I need you so much."
His eyes close as I rub my thumb, savoring the rough feel on my skin.
"Stay with me," he pleads.
Liam's hands rest on each side of my face as I drag him down further. "There's nowhere else I want to be." Our lips meet, and I lose myself.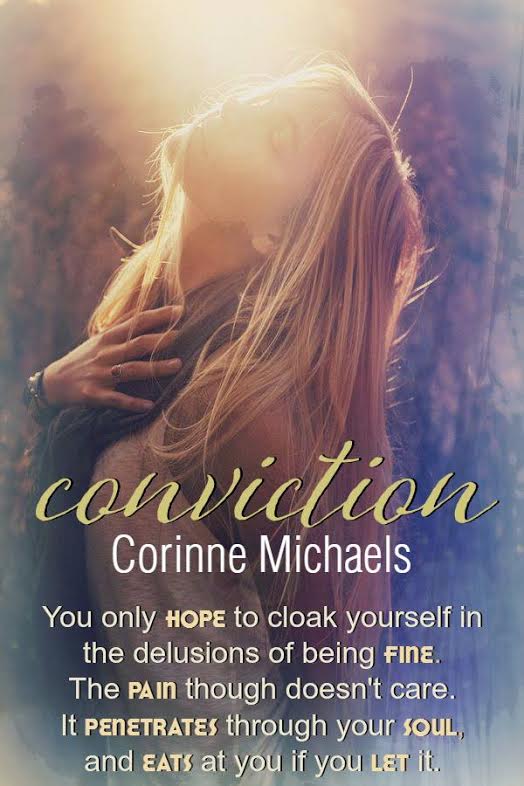 ♥ Books by Corinne Michaels ♥
The Duet Series
Book 1 – Consolation
Book 2 – Conviction
Read the Belonging Duet Series
Boxed Set includes Beloved and Beholden
Book 1 – Beloved
Book 2 – Beholden