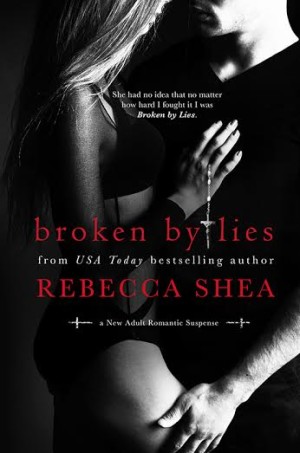 Broken by Lies

by Rebecca Shea
on February 18, 2015
Pages: 204
Buy on Amazon
Goodreads

I had no idea how much I would love Alex the day he walked into my life.
He changed everything.
The way I breathed.
The way I thought.
The way I loved.
He brought me back to life.
He gave me strength and a safe place to land.

And then he broke me.

Finding Emilia was a chance to do something good for once in my life.
I wanted to change. 
She believed I was her savior.
I ached to be.
She found her way into my heart and claimed it as her safe place.
I should be telling her the truth about me…instead I break her with lies.

This book is a New Adult Romance and contains mature subject matter. It is not intended for those under 17 years of age.
Happy Release Day to BROKEN BY LIES – we can't wait to read and review this one next month. Broken by Lies will be $.99 for the first two days and then it will revert to it's regular price of $2.99.