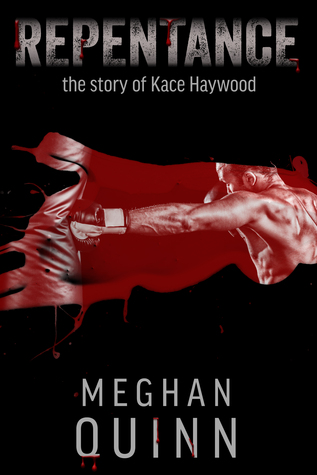 Repentance: The Story of Kace Haywood

by Meghan Quinn
on October 8, 2015
Buy on Amazon
Goodreads

Every choice you make in life comes with a consequence, which dictates the outcome of your future.

I was once on top, I was living the life I dreamt of, I had everything I could possibly hope for. I was happy, satisfied, content…until one night.

One off day.

One moment in time I wish I could take back. My biggest regret.

The once bright future I possessed vanished and in its place a dark world of self-hatred and loathing encompassed me.

People like to celebrate the day they were born, I like to celebrate the day my soul died.

This is my story of repentance.
♥ BUY THE BOOK ♥
Repentance will be on SALE for $.99 for the first four days only! Make sure to get it before price goes up!


We have a flash giveaway happening right NOW on our Facebook page – click HERE and make sure to enter on the pinned post for a chance to win a signed paperback (U.S. only) or an e-book copy (open international) of this book! Good luck!