Happy Release Day to Jennifer Probst, Jen McLaughlin and Jenna Bennett and the Sex on the Beach Series!
NOTE FROM THE AUTHORS
Dear Reader,
Prepare yourself for Sex on the Beach, a trilogy featuring BETWEEN US (Jen McLaughlin), BEYOND ME (Jennifer Probst), and BEFORE YOU (Jenna Bennett). Three separate novellas. Three different authors. One literary world. Read them all, or just read one. It's up to you! No matter which route you choose, these standalone novellas are sure to satisfy your need for sizzling romance and an emotion packed story.

FACEBOOK PARTY: There is a facebook party Tuesday, March 4th from 7-9pm ET.
RSVP here
---
I had a simple plan for spring break.
Sun, sand, and a hot guy. Sex on the beach, with no strings attached.
A chance to get rid of this pesky virginity once and for all.
And when I met Tyler McKenna, I thought I had it made.
Until someone gets hurt
But then girls started turning up at Key West landmarks. Girls who looked like me, but with one crucial difference: They'd all been drugged and relieved of their virginity.
The virginity I still have. The virginity Ty refuses to take.
And now I've begun to wonder whether there isn't more to him than meets the eye.
Suddenly, sex on the beach doesn't sound so good anymore…

---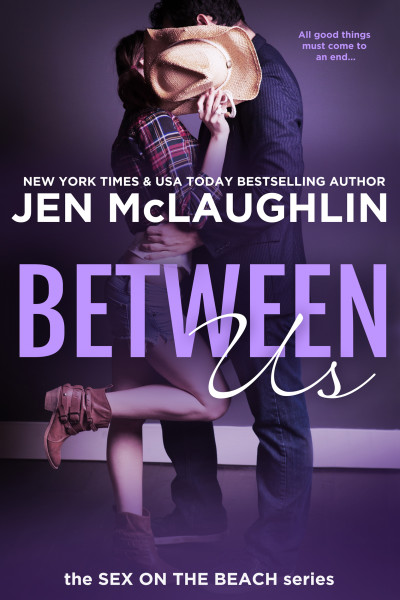 I'm just a girl…
I'm a famous country star who's spent her life cultivating a good girl persona to avoid bad press, but I've reached my limit. I'm going away for spring break with my two best friends from college, and we've vowed to spend the vacation seeking out fun in the sun—along with some hot, no-strings-attached sex. The only thing I needed was the perfect guy, and then I met Austin Murphy. He might be totally wrong for me, but the tattooed bad boy is hard to resist. When I'm in his arms, everything just feels right.
And I'm just a guy…
I'm just a bartender who lives in Key West, stuck in an endless cycle of boredom. But then Mackenzie Forbes, America's Sweetheart herself, comes up to me and looks at me with those bright green eyes…and everything changes. She acts like she's just a normal girl and I'm just a normal guy, but that couldn't be further from the truth. My past isn't pretty, you know. I did what I had to do to survive, and she'd run if she learned the truth about my darkness. But with her, I'm finally realizing what it's like to be alive. To laugh, live, and be happy.
All good things must come to an end…
---

CAN FUN IN THE SUN TURN INTO LASTING LOVE?
Spring break in Key West with my besties was supposed to be casual fun. But I never expected to meet James Hunt. Sex and frolic? Yes! A relationship? No. But his hot blue eyes and confident manner drew me in. And when he let me see the man behind the mask, I fell hard, foolishly believing there could be a future for us. Of course I never considered our relationship might be based on lies…or that his betrayal could rock my foundation and make me question everything I believed in…
OR WILL A LIFE BUILT ON LIES RUIN EVERYTHING?
The moment I saw Quinn I knew I had to have her. She hooked me with her cool eyes and don't touch me attitude. I had it all, money, social status, and looks. I could get any girl I wanted…until her. When my friends challenged me with a bet to get her into bed by the end of the week, I couldn't pass it up. But sex wasn't supposed to turn into love. She wasn't supposed to change me, push me, and make me want more for myself. She wasn't supposed to wreck me in all ways. And now, if I can't turn my lies into truth, I just might lose her forever…
---


a Rafflecopter giveaway
Buy Links Beyond Me by Jennifer Probst

Between Us by Jen McLaughlin


Before You by Jenna Bennett