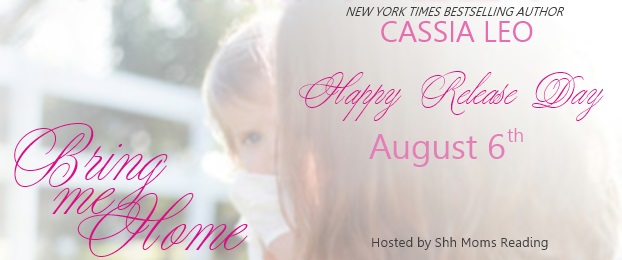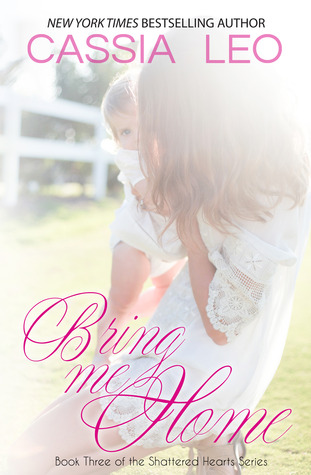 We hope you have been enjoying Chapters 1-4 of Bring Me Home by Cassia Leo. Last stop will be at Cassia's blog where you can read something special she put together for you and watch the world premiere of her trailer for Bring Me Home. Click here to get to the next stop at 10:30pm.
---
Synopsis
The breath-taking conclusion to the New York Times and USA Today bestselling series is expected to be released August 6, 2013.
Claire Nixon is a college student with a past full of secrets and heartbreak. She was saved once by her first love, and rock star, Chris Knight. But when she encouraged Chris to leave town to pursue his dreams, both Claire and Chris didn't realize it would be the biggest mistake of their lives.
After a devastating year apart and thousands of miles of distance between them, Claire met sexy surfer Adam Parker. With his awful jokes and profound patience, he helped Claire pick up the shattered pieces of her broken heart for the second time.
But now Chris has returned and he is willing and determined to make Claire's dreams come true—the same way she did for him when she let him go.
With Adam's former girlfriend in the picture, Claire finds herself torn between the new, passionate love she shares with Adam and the love and family she shares with Chris
TEASER #27
Chapter Four
Claire

"Exactly. What am I supposed to do? He has another daughter, four years younger than me, the same age as my mom when he raped her. I can't just ignore that."
He sighs and I dig my nails into the palm of my hand as I wait for his response. "Claire, I think we may have found a studio here in Chapel Hill," he says, as if I didn't just tell him my half-sister is living with a rapist. "I made a deal with Arista Records that this album would be acoustic so that we'd have a higher chance of finding a studio in this area. Most of the studios are only equipped for acoustic recordings. I did that for you, so I could be close to you while I'm recording. I want to be here for you."
"You don't have to do that, Chris. I told you that you should go to L.A."
"I don't want to go to L.A. And the deal is already done, for the most part. We just have to find a studio now. But my point is, I want to take you to California to meet your dad and your sister, but I need a couple of weeks to record."
"That's it? I thought you were going to tell me I'm crazy for even thinking of meeting him." I sit down in the desk chair as the tension in my shoulders begins to ease a little. "I can wait a few weeks. I have to wait. Winter break doesn't start for another five weeks."
"Well, I guess we'll be kissing under the mistletoe in California."
"Shut up."
He chuckles and I wish I were there to see him smile.
"Are you okay?" he asks. "I have to get back in there before Xander goes into full bitch-mode."
"I'm fine. Go handle your business."
"Hey!" he calls out before I can hang up.
"What?"
"Have a good Thanksgiving with Senia."
My chest floods with warmth that spreads through my entire body. "Thanks. Give your mom a hug for me."
"I'll let you do that next time you come over. Goodnight, babe."
"Goodnight."
About the Author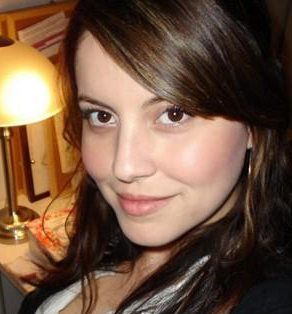 USA Today bestselling author Cassia Leo loves her coffee, chocolate, and margaritas with salt. When she's not writing, she spends way too much time watching old reruns of Friends and Sex and the City. When she's not watching reruns, she's usually enjoying the California sunshine or reading–sometimes both.