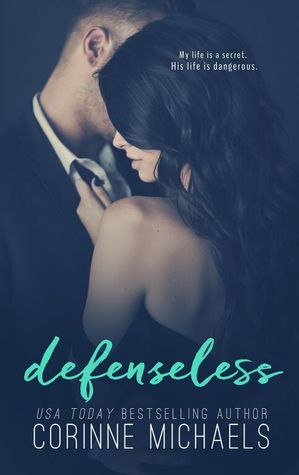 Defenseless

by Corinne Michaels
on January 19, 2016
Buy on Amazon, Buy on B&N, Buy on iTunes, Buy on Kobo
Goodreads

My life is a secret.
His life is dangerous.
We're both stubborn, calculating, and controlling.
Mark Dixon doesn't know what he's getting into. He doesn't know his games could cost us our lives. I have to do what is necessary to keep us alive, and that means guarding my heart.
But I know I'm defenseless against him, and in the end, he'll force me to surrender.
Happy Release Day Corinne Michaels! Christine can't wait for this one. Be on the lookout for her review in early March. Corinne Michaels is a #MustReadAuthor #NewRelease #MarksHEA