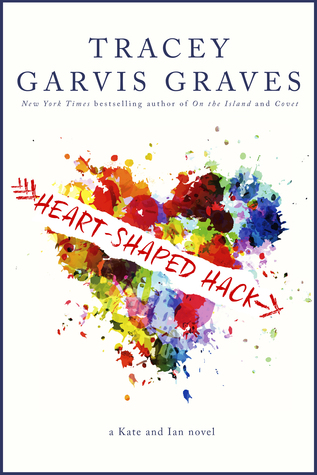 Heart-Shaped Hack

by Tracey Garvis-Graves
on August 25, 2015
Pages: 277
Buy on Amazon, Buy on B&N, Buy on iTunes
Goodreads


When Kate Watts abandoned her law career to open a food pantry in Northeast Minneapolis, she never dreamed it would be this difficult. Facing the heartbreaking prospect of turning hungry people away, she is grateful for the anonymous donations that begin appearing at the end of each month. Determined to identify and thank her secret benefactor, she launches a plan and catches Ian —a charismatic hacker with a Robin Hood complex—in the act.

Ian intrigues Kate in a way no man ever has. But after learning he's snooped around on her personal computer, she demands retribution. Impressed with her tolerance and captivated by her spirit, he complies and begins to slowly charm his way past her defenses. Time spent with Ian is never boring, and Kate soon finds herself falling for the mysterious hacker.

But Ian has enemies and they're growing restless. In the hacking world, exploiting a target's weakness is paramount, and no price is too high to stop an attack. And when Kate learns exactly how much Ian has paid, she'll discover just how strong her love is for the man who has hacked his way into her heart.
What a perfect way to start my 9 day vacation on a tropical island with my family!  I devoured this book on day 1 of my vacation and it set the tone for my week of reading. Heart Shaped Hack had me smiling from ear to ear with the witty fun bantering, with a hero who is somewhat stalkerish yet endearing (in a good way not in the creepy way!), to a heroine who wanted more adventure. I am a HUGE fan of Tracey since I read On the Island and she has given us something different and unique and pure, sweet fun!
Kate Watts has left her law career to do good in the community, providing food and clothing to homeless people in Northeast Minneapolis. She realizes soon how hard it is to run this type of business as it gets difficult to raise the funding every month to provide aide to everyone who needs it.
Enter Ian…the mystery guy donating large amounts of money monthly to the food pantry. As their lives become intertwined and we learn more about Ian (though not too much as a lot of his life remains a secret), I couldn't help but fall for this modern day Robin Hood do-gooder. He is sexy, funny and SO smart and he had me smiling from "hello."
This is a sweet romance that at times I felt that it was almost too good to be true…Ian is a free spirit and exciting and makes Kate really live life.
But as the secrets come to light, will this couple make it? Will Kate follow this man who won her heart?
You will have to read this book to find out! Readers looking for something totally different and captivating should look no further. Ms. Garvis Graves always delivers an unforgettable love story and this is another amazing one that she has added to her repertoire. This is a fun book you will want to read again and again!

You can read the first five chapters HERE!!