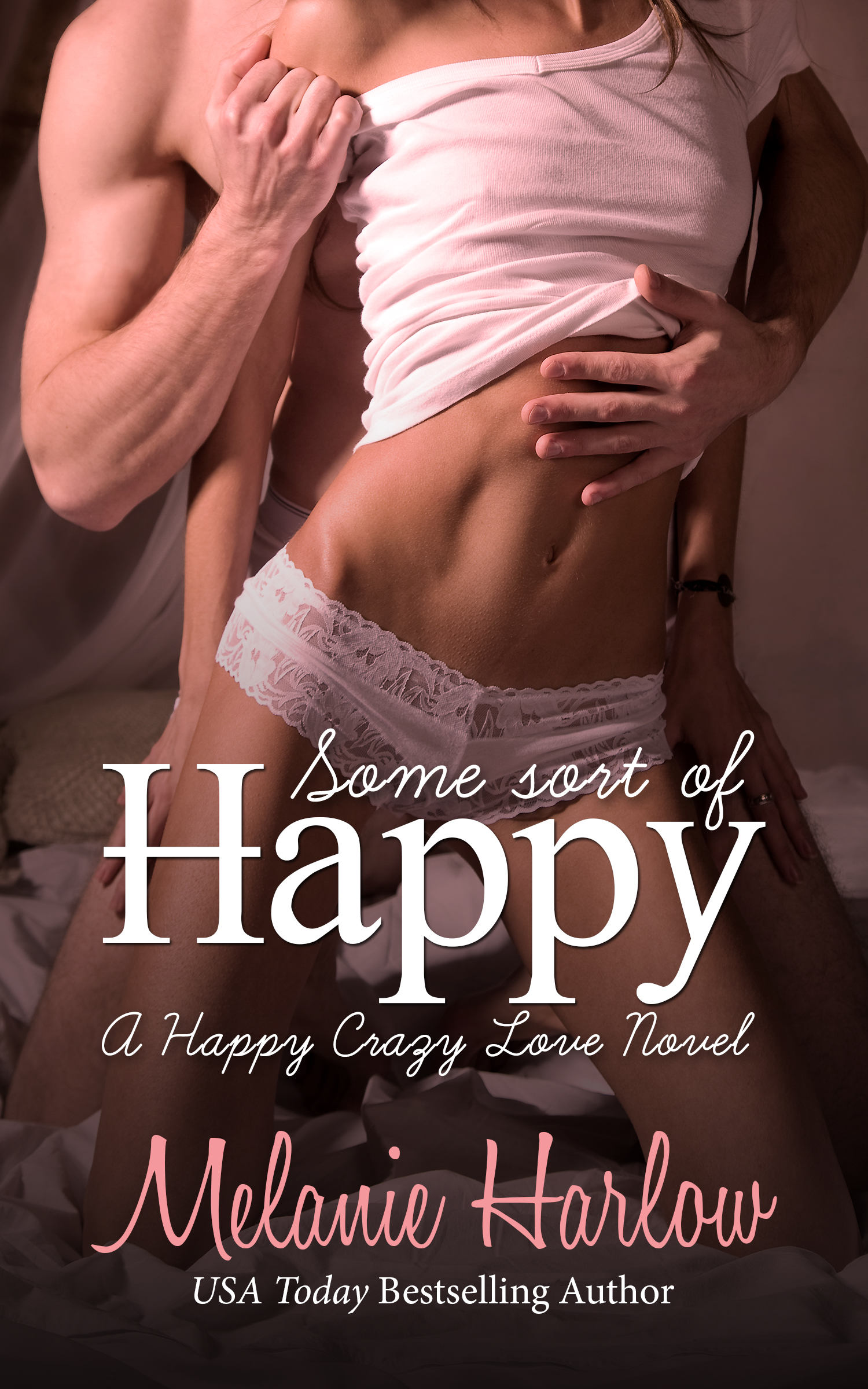 Some Sort of Happy

by Melanie Harlow
on September 22, 2015
Buy on Amazon
Goodreads


Skylar Nixon is a twenty-seven year old failed actress with no Plan B. After a humiliating stint on a reality TV show crushes what's left of her childhood dream, she finds herself back in her hometown with no money saved, no college degree, and no confidence she's anything but a joke—a small town starlet who couldn't hack it in the big city.

When she runs into former classmate Sebastian Pryce, she can't believe the hot body and chiseled jaw belong to the shy, troubled loner she knew ten years before. He's not exactly friendly at first, and she's heard the rumors about his tragic past, but something in his sad eyes intrigues her. She only wants to get to know him better.

Until the night she wants more—and takes it. (Hard and deep. Twice.)

Are they just two lonely people seeking solace? Or can a disgraced beauty queen and flawed, frustrated man find some sort of happy ever after?

**SOME SORT OF HAPPY is a full-length, dual POV novel, complete with a happy ending.**
Happy Release Day Melanie Harlow! I LOVED LOVED LOVED this book!
Oh how I LOVED this book! This book was so touching, so heartfelt, so real…this is the kind of book you read when you want a feel good, emotional, smile on your face kind of book. I have never read a Melanie Harlow book before and let me say that this will not be my last! Ms. Harlow knows how to write sexy and emotional books and I am hooked on this author's writing!
So what's it about?
Well, Skylar Nixon is 27 years old and an actress who starred on a reality TV show and let's be honest – it didn't leave her looking like such a great person. She has recently moved home and has no job and doesn't know what her future holds.
Sebastian Pryce is a former classmate, someone you normally wouldn't remember after high school, yet when their worlds collide, WHOA – I instantly loved their chemistry and desperately wanted them to get together.
But you see…Sebastian has a list of things he is afraid of. OCD is a real thing that so many people live with and watching his anxiety and his suffering and his downward spiral really made me sad and heartbroken because his character and personality outside of his OCD was the perfect guy, the guy who is "the one".
Together, these two characters were quirky and fun and when they were with each other, they had such a calming effect on one another, truly bringing out their good sides. But Sebastian will have to work so hard to get outside of his comfort zone and to realize that he deserves love and happiness too, that despite his insecurities and fears, he deserves to find "his one".
Will Sebastian have the determination and fight to make it work? And will Skylar have the patience and understanding to stay?
You will have to read this book to find out 🙂
I will say that in life, no one is perfect but everyone deserves a happy and I hope that this book leaves you with a smile on your face and warmth in your heart like it did for me. I was excited to learn there is another book in this series about other characters in this book! I am even more excited to have another must read author on my list – job well done! Refreshingly different and fun, this is a MUST READ! <3