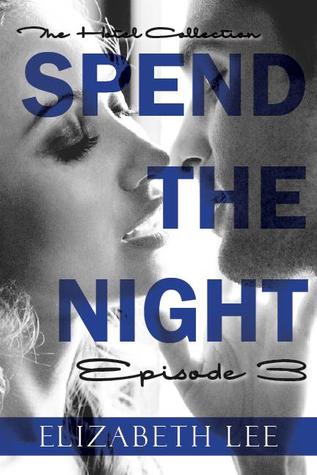 Exclusive: Spend the Night III

by Elizabeth Lee
on February 17, 2015
Buy on Amazon
Goodreads


All games must eventually come to an end…

Hannah's new reality is that someone is stalking her. Aggressively. The only question now is who. Fingers are pointed and accusations are made as every clue leads to her down another twisted path of questions without answers. Her feelings for both Carter and Trent cloud her judgment as the investigation delves deeper into her personal life and into her heart. Carter's past is a mystery and Trent has every reason to try and make her seem crazy. Her loss would be his gain after all.

Hannah will have to choose, but making the wrong choice will cost much more than a broken heart.

Everyone has a motive.
But only one of them has a plan.

Expect the unexpected in the thrilling conclusion to the Spend the Night series.
Happy Release Day to Elizabeth Lee and the final volume in The Hotel Collection – Spend the Night 3!!
I enjoyed this final installment in the Spend the Night serial! As I may have mentioned before, this is my first time reading Elizabeth Lee and I truly enjoyed my experience. I have mentioned before that I don't love serials only because once you get into the story, it ends and you have to wait until the next installment but thankfully with this one the wait was not too long in between and I was still interested to pick up the next volume to find out what what happened with the characters.
Lately I have been loving the element of suspense in books..it brings something different to your reading experience. This final installment finally answers a lot of the questions behind who is stalking Hannah and who Hannah will finally end up being with. We can finally breathe with relief to know who she was meant to be with and who deserved her heart the entire time.
I adore epilogues that show us the future and Ms. Lee really did a great job with the ending to this one. It put a smile on my face and warmth in my heart for a couple who was always destined to be together.
I look forward to reading more from this author. I encourage those who love serials to give this one a try – you won't regret it!
♥READ THE SERIAL♥