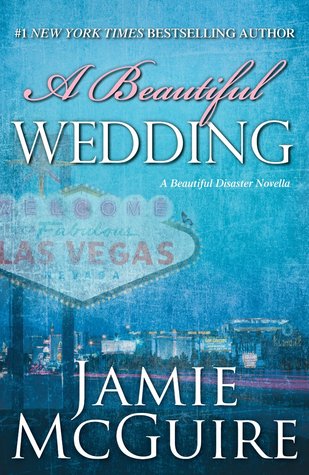 Thank you to the publisher for a copy of this wonderful book to review.
---
4.5 STARS!!!
Synopsis
You know that Abby Abernathy unexpectedly became Mrs. Maddox. But what do you really know?
Why did Abby pop the question?
What secrets were shared before the ceremony?
Where did they spend their wedding night?
Who else knew about it . . . and didn't tell?
Everything about Abby and Travis's elopement was top-secret . . . until now. Fans of Beautiful Disaster and Walking Disaster will get all of their questions answered in this whirlwind tale of the wedding day (and night!)—and as with all good stories, this one will definitely have been worth the wait.
Denise and Christine's Dual Review
D: A Beautiful Wedding is new content; I start with this because it appears to be the most asked question since the announcement of this book. A Beautiful Wedding shows events we hear about in a Beautiful Disaster and Walking Disaster but don't see; so if you always wished you were able to attend Abby and Travis' Vegas wedding than this book is right up your alley!
This book is told in a dual POV so the reader gets to see Abby's reasons for wanting to get married along with Travis' excitement about getting Abby to be his forever.
C: I'll be honest and say that I was totally content with both Beautiful Disaster and Walking Disaster and didn't feel that I missed anything but when Jamie announced A Beautiful Wedding and I read the synopsis, I couldn't wait to get my hands on this book and learn what happened behind the scenes that we didn't see. It also helps that this couple is one of my favorites of all time and it made me realize just how much I miss hearing their voices and reading about them.
The love between this couple is what people dream and wish for. This is an example of why so many women read – to see and experience a love like no other. This love wraps itself around you and with a character like Travis and reading his beautiful love for Abby, we all feel that protectiveness, his worship, love and thoughtfulness for this one lucky woman. This was a special gift that Jamie gave to us and I encourage you all to read it because it will really make you fall in love all over again.
D: I adored the use of Travis' mom; something that stuck with me ever since the prologue of Walking Disaster and was again used really well to enhance the story.
C: I agree Denise…without revealing anything to you, some of these scenes really touched my heart and I cried like a baby.
D: This book also gives the reader some Trent; Travis' brother and truly shows the reader that Abby is part of the Maddox family.
C: Many of the characters from the previous books make appearances in this book, welcoming the reader and making it feel like we are seeing family again. I really enjoyed seeing everyone together again and feeling the love and bond is so strong and connects them all together.
D: Ms. McGuire provides the reader with the Vegas elopement along with a few other surprises that were truly enjoyable. No, I am not telling you what the surprise is though I will say you get a look one year out from the wedding, a timeline between the end a Walking Disaster's last chapter and the epilogue a number of years out! This series of scene was something I truly enjoyed; it left me with a huge smile knowing Abby truly found a family to love and adore her, a family beyond just Travis, a husband who would lay down his life for her. If you love Pidge and Maddog you will adore A Beautiful Wedding; this short novella will warm your heart and answer some questions that might have lingered in your mind about what finally brought these two to the alter.
C: I couldn't have said it better myself Denise – I wholeheartedly agree with everything Denise said. What started in book 1 as a Walking Disaster has turned into a Beautiful Forever and I am so glad to have experienced this journey with Abby and Travis. This is a series that will live with me and in my heart for a long time to come. Job well done!
Some of Christine's Favorite Quotes:
"The only thing I'm afraid of is a life without you, Pigeon."
"She was already mine."
"A Maddox boy will take you all the way to the edge, but if you go with him, he'll follow you anywhere."
"If you're not with me, it's not where I want to be. I'm in this. I'm with you."
"One down, forever to go."
About the Author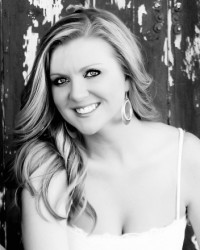 Jamie McGuire was born in Tulsa, OK. She was raised by her mother Brenda in Blackwell, OK, where she graduated high school in 1997. Jamie attended the Northern Oklahoma College, the University of Central Oklahoma, and Autry Technology Center where she graduated with a degree in Radiography.
Jamie now lives in Enid, OK with her three children and husband Jeff, who is a real, live cowboy. They share their 30 acres with four horses, four dogs, and Rooster the cat.
Books published by Jamie include the Providence trilogy, and The New York Times best seller Beautiful Disaster, a contemporary romance. When she's not writing, Jamie spends her days letting her four dogs in and out.
Book 1- BEAUTIFUL DISASTER
Book 2 – WALKING DISASTER