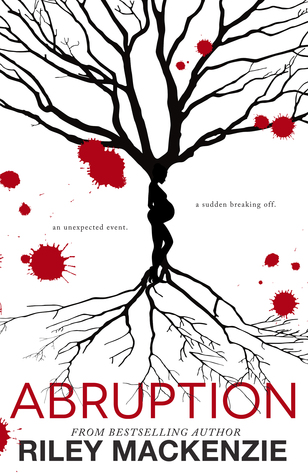 Abruption

by Riley Mackenzie
on January 2016
Buy on Amazon
Goodreads


Everyone has a plan.

Dr. Guy Hunter secures his dream fellowship with a beautiful free spirit by his side. Two unexpected blue lines don't even shake his resolve—he is on his way to having it all. Until he isn't.

Abruption: a sudden breaking off

Jules Chiappetti loves her boisterous over-involved Italian family but is determined to pave her own way. An MBA and boardroom job is her ticket out. Until it isn't.

Abruption: an unexpected event

Four years later, Guy is consumed by the challenges of being a single father, still struggling with the aftermath that derailed his life and left his son with special needs. He doesn't realize his world went dark the same day his wife's did, until Jules, his son's new nurse, shows him the light.
Abruption is a powerful story of second chances… not a second chance romance but a story with a number of second chances at happy!
If you love stories with mature characters, characters with real life problems, if you love a book where love doesn't just make everything else float away then Abruption is a must read for you.
This story had a number of twists, turns, and plots lines I will not give away as I think they are best experienced by the reader. I will say I truly enjoyed this story.  Both characters come to the relationship with life experiences that have left them hurting.  As the blurb states – Dr. Guy Hunter is a single dad to a boy with special needs and Jules Chiappetti is a nurse who crosses his path during a crisis for Finn.
I so loved Jules. She was kind, compassionate and fierce, often in the same scene.  Her love for children shines throughout this story and her love for Guy's children is never in question.
Though both Guy and Jules has loved in the past, the author did a wonderful job showing how this relationship was different for both.  The reader can truly feel these two are soulmates:
"I didn't recognize myself with this man, but I liked who he brought out in me. She was sexy and strong. She was unbroken. At least now."
The use of the children in the book added to the story; they help you understand the characters, their connections to each other, and they create a world that will pull you in!
One other thing worth noting is for much of this book Guy and Jules are together, working together, building a life together. This for me was one of the best parts of the story. They were adults deciding to make and build a life together even through crisis and heartache:
"I needed to show her that I wasn't going anywhere. That she was my world. Our world. That we may have been broken apart, but together we were whole."
There are times in this book that your heart will be in your throat but trust me it works and you do get an amazing happy!
"But life was unfair. And sometimes there were no answers. Fair is not getting what you think you deserve, fair is getting what you can handle."
I loved how the title played out throughout the story "My life is like a chronic abruption since that first bleed. Raw and gaping." and the use of the phrase "Who loves ya?" truly added to the story!
The epilogue of this book touched deep into my soul. It is a beautiful portrayal of moving forward after loss, taking those memories and building a new life while remembering the past and what got you to this point. After all, you are who you are today because of your life experience; this book truly honors that.
No, I am not telling you what loss…read the book. Yes it is sometimes emotional but it is so worth journey.