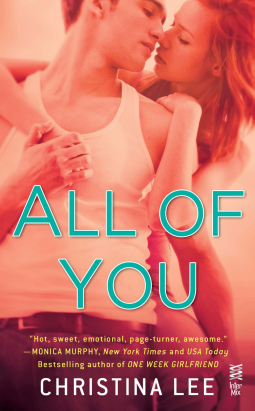 *Book provided by Net Galley for review.
---
4 STARS!!!
Synopsis
Avery has just met her hot upstairs neighbor. He's irresistible. Tattooed. And a virgin.
Nursing student Avery Michaels wants nothing to do with dating—she's perfectly happy single. Privy to too many of her mother's bad decisions and even worse taste in boyfriends, all Avery can handle is a string of uncomplicated hookups whenever the mood strikes.
When she meets smoking hot tattoo artist Bennett, she wants him—for just one night. But he won't accept a no-strings-attached arrangement. He lives by a straight-laced code of values based on his own troubled upbringing.
Bennett sees something special in Avery and he wants more from her. Way more. As Avery wrestles with her emotions for Bennett, danger and tragedy force them to open up to each other. And Avery must face the terrifying realization that she wants more from him, too.
So she needs to make a choice—let Bennett go or finally let him in.
Excerpt
But I chose to disappear behind the trunk of the tree instead. I caught my breath and had a good talk with myself about burying my feelings for Bennett once and for all. Focusing on school, and Adam, and my career. It was quiet and dark, like I was in my own little secluded world. Until the rain came down in hard sheets and drenched me. I pushed away from the tree to make a run for the tent.
All at once I saw a blur of red as I was forced against the tree trunk, the bark digging into my sweater. Bennett's soaked hair swung against my forehead, his hands gripped my face, and his mouth sealed over mine, fusing our wet lips and tongues together.
I scraped my fingertips up his chest to his hairline and felt him tremble against me. My heart thudded against my rib cage as Bennett's mouth devoured me—like he was pouring all of his frustration into me.
We were sopping wet, our clothes clinging to us, and the rain wasn't letting up anytime soon.
I swept my tongue across his lips and the hottest fucking growl erupted from his mouth. He flattened his body against mine, crushing me with the weight of his passion.
"Is this how you like it?" he mumbled, but my mind couldn't register what he was asking. It had turned into a foggy haze and I couldn't even remember the letters of the alphabet at that point.
Bennett was entirely lips and fingers and raw passion and I felt his arousal pulsing against my stomach. His hands were rough and they rushed down my body to palm my ass. He lifted me off the ground, and my legs gripped his waist.
"Tell me you want this." He slid down to the grass with me straddling him, and all I could do was moan into his lips. It was as if all the pleasure receptors in my brain had expanded and then shot rapidly into my core, setting me on fire.
Christine's Review
This was my first Christina Lee book and will definitely not be my last.  When I first read the synopsis, I was a little skeptical with the whole Virgin Guy thing but my good blogger friend Kim insisted that I read it and I picked it up and read it in one day – I am soooo glad that I listened to her!!!
Right away I am drawn into this story by the very first pages and I want to get to know Hot Boy desperately!
Avery Michaels does not believe in love and relationships, not only because of her mother's track record but because of a secret she is hiding from her past.  She is afraid of commitments and only believes in one night stands as it allows her to protect herself and her heart.  So when Hot Boy from the party, Bennett Reynolds, moves into her building, I know we are in for a deliciously sexy and emotional ride 🙂
If you remained in charge of your life, they couldn't mess with your head or put their hands on you without your permission.  Not anymore.  Love was only a ridiculous fairy tale that was never satisfying, warm or safe.
Bennett is the total opposite and needs the love and commitment before he will give in to sex. He is a "good boy" behind all of the tattoos and I instantly LOVE HIM!
And for the first time, as Avery gets to know Bennett more, he makes her feel something that she never thought she needed or wanted. And besides those feelings, Avery also experiences all the things that women feel for a man that they like – the heart racing, giddiness that means more than friendship and that this person has actually gotten under your skin and possibly your heart. Avery realizes fast that one night will never be enough for the way that they are feeling for each other.
I have to admit that Bennett was HOT AS HELL! Christina had such awesome way about her writing that I even felt the sexual frustration coming from these two characters! It was erotic and sexy and I just kept wanting more from them – I wanted them to go all the way!!!
I appreciated how both characters wanted more for themselves because of where they came from. Yes, they both had trust issues but their feelings ran deep and I could feel every emotion that came from both of them.
So will Avery be able to move past her fears and give a piece of herself to Bennett?  Will she really open up to him and allow him into her heart? Will she be able to open up to him and trust him enough tell him all of her history and why she is afraid of relationships? And has Bennett finally found the ONE to give himself completely to?
You will have to read this book to find out for yourself!
What I loved most about this book was the fact that Bennett didn't race to have sex as many young people his age seem to do nowadays. I loved his morals and principles behind why he wanted to wait and that he didn't sacrifice these beliefs for anything. I loved that Avery was patient with him even though she believed differently.  This warmed my heart because there was so much meaning and love and romance behind all of this. This was a feel good, sweet and innocent romance. It was a true love story mixed with a bit of suspense and was a quick and fun read for me! It made me feel good and I enjoyed the time I spent with these characters immensely.
I look forward to Before You Break which is a companion novel to All of You as some secondary characters that I truly enjoyed will return. Great job Ms. Lee – I look forward to reading more from you – this is an author you should all be on the look out for as I expect more great things to come! <3

About the Author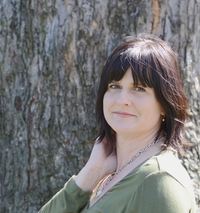 Mother, wife, reader, dreamer. Christina lives near Cleveland with her two favorite guys. She's addicted to lip gloss and salted caramel everything.
New Adult/Young Adult author. NA Contemporary Romance, ALL OF YOU, releases September with Penguin. BEFORE YOU BREAK in 2014. Repped by Sara Megibow.
Also the creator of Tags-n-Stones (dot com) jewelry.