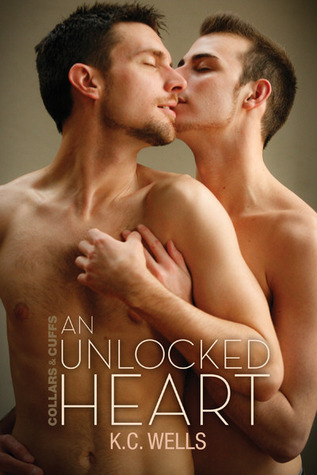 ---
3.5 STARS!!!
Synopsis
A Collars & Cuffs Story
Since the death of his submissive lover two years ago, Leo hasn't been living—merely existing. He focuses on making Collars & Cuffs, a BDSM club in Manchester's gay village, successful. That changes the night he and his business partner have their weekly meeting at Severinos. Leo can't keep his eyes off the new server. The shy man seems determined to avoid Leo's gaze, but that's like a red rag to a bull. Leo loves a challenge.
Alex Daniels works at Severinos to scrape together the money to move out on his own. He struggles with coming out, but he's drawn to Leo, the gorgeous guy with the icy-blue eyes who's been eating in his area nearly every night.
Leo won't let Alex's hesitance get in the way. He even keeps him away from the club so as not to scare him. And as for telling Alex that Leo is a Dom? Not a good idea. One date becomes two, but date two leads to Leo's bedroom… and Alex discovers things about himself he never realized—and never wanted anyone to see.
Denise's Review
Leo and Alex's story was my first KC Well book and was a book I enjoyed.
Leo is the co-owner of Collars & Cuffs, a BDSM club in Manchester's gay village something. Alex does not know this about Leo as to Alex, Leo is just a successful businessman, he serves at the restaurant Alex is a waiter at.
The attraction between Leo and Alex is one the reader can feel almost immediately. Leo is still struggling with the loss of his partner over 6 years ago while Alex is struggling to come out as gay man.
It becomes clear to the reader that these two help each other; Leo is so patient with Alex as they start to explore each other.  The tenderness Leo shows Alex truly pulled at my heart; there was no pushing, no rushing, simply Leo embracing Alex as he starts to accept himself and the attraction they share.
As Alex makes his way into Leo's life, I adored the use of secondary characters to force Leo to accept his feelings for Alex; I particularly enjoyed Leo's interaction with his mentor and business partner Thomas.
Alex's family was used to show that a relationship is more than just two people, often the treatment of family can affect how things develop.
Alex and Leo continue to build their relationship in-spite of Alex's family's rudeness but the reader knows Leo is hiding a part of himself from Alex.  You can feel the subtle commands Leo gives Alex.  You can see Leo's natural dominance coming through even though there is no label in the early interactions.
The question becomes with happens when Alex finds out that Leo is a Master; a true Master, a club owner and highly desired by many.
This story addresses not just the couple dealing with finding the balance for them but what happens when your life in the bedroom with your partner is put on display for your family.
No, I am not going to tell you how Alex and Leo deal with all this or how it unfolds for that you will have to read An Unlocked Heart.
I am looking forward to Trusting Thomas (Collars and Cuffs #2) a book about Leo's business partner and mentor Thomas.
About the Author
Born and raised in the north-west of England, K.C.Wells always loved writing. Words were important. Full stop. However, when childhood gave way to adulthood, the writing ceased, as life got in the way.
K.C. discovered erotic fiction in 2009, where the purchase of a ménage storyline led to the startling discovery that reading about men in love was damn hot. In 2012, arriving at a really low point in life led to the desperate need to do something creative. An even bigger discovery waited in the wings – writing about men in love was even hotter…
The laptop still has no idea of what hit it… it only knows that it wants a rest, please.