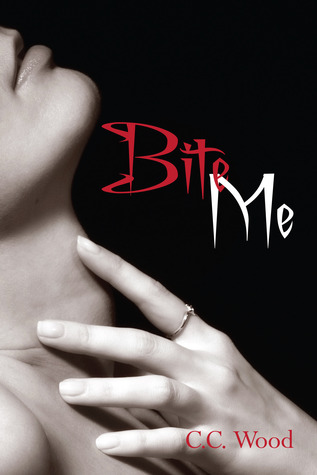 I had the perfect life; an awesome job in advertising, a gorgeous high rise apartment, and a flirtation with the guy down the hall. Then it all came crashing down. Two months later I was a cocktail waitress living in a tiny one bedroom apartment. I had also developed a serious 'men suck' attitude.
That all changed the night I met the beautiful and enigmatic Conner Savage. But there was just one little problem…he said he was a vampire. Figures a man that hot would be batshit crazy. Or so I thought. It didn't take me long to realize that Conner wasn't a nut job and that I was addicted to him.
With every moment we spent together he drew me deeper into his world and the supernatural culture in which he lived.
Now I had a choice: the vampire I craved or a normal life. Couldn't be easier, right?
---

I used to think that my life was boring. I resigned myself to the rut I was stuck in. Then my entire existence was turned upside down.
In the last six months, I've learned things that would get me committed to an asylum if I repeated them. First, I was kidnapped by vampires. Yes, vampires. Sounds crazy, right? My best friend, Donna, became one of the fanged after that little adventure and hooked up with a hot, Scottish vampire named Conner. They're even planning a wedding.
Secondly, I learned not all vampires are evil. In fact, some of them are downright sexy.
Alexander Dimitriades has it all. He's tall, dark, and handsome and manages to give me tingles in all the right place and also make me laugh. Unfortunately, to be with him, I would have to give up my humanity and I like being human. Then, there's the fact that the whole drinking blood thing gives me the heebie jeebies.
To make matters worse, there are plans in motion to change the place vampires hold in the human world. And I'm caught in the middle, between the vampire I'm falling in love with and a group that wants to create a vampire dictatorship, with humans as slaves.
Now, all I want is my calm, normal life back. As my friend, Ricki, likes to say, "Be careful what you wish for because it might come and bite you on the ass." I hate it when she's right.
---

Christine's 3.5-4 STAR Review!!!
Admittedly I haven't read paranormal in a while so when a fellow blogger asked me to read and review the first two books in this series, I couldn't resist as I was looking for something new.  C.C. Wood is a new author to me and I will definitely read more from this author. Since I am rating 2 books, I will try not to make this review too lengthy.
Bite Me is book 1 in the Bitten Series and introduces the readers to Donna, a waitress at a bar and hottie with a Scottish accent, Conner.  Conner and Donna meet one night after Donna is working and Conner saves her from a possible attack.  Donna realizes right away that Conner is different than most guys (in that he is a vampire) and she struggles with what society says about vampires vs. what the truth is about them.
The feelings and attraction between these two characters runs deep, as in soul mate deep, and I enjoyed the constant pull between them.  I did make some minor comparisons with Twilight but overall, I truly enjoyed this action packed book, complete with a protective nurturing Alpha vampire who puts his lady first.  I loved the epilogue which was a great segway into book 2 – Once Bitten, Twice Shy.
We met Ivie, one of Donna's good friends in book 1 when she was traumatized by a vampire kidnapping.  Who wouldn't be in this situation – I completely felt for her in this book as I felt her fright and the tension radiating from her being surrounded by beings that she never thought existed.
Now I adored Alexander aka Lex in book 1 and it was so obvious how much he cared for Ivie, how he was so protective of her.  These two together were combustible – their attraction off the charts!  But understandably Ivie fights these feelings and denies him because she is afraid of the unknown.  Will Ivie allow her stubborness hold her back from true happiness and when the stuff of her nightmares become real – can she be truly saved?
I enjoyed the writing in both books, it was so well done and captivating.  Again in book 2, I felt some comparisons to Fifty Shades and other paranormal books I have read with the introduction of witches and wolves.
But I enjoy books like this – it gives me something "new" to read and experience, the world CC is creating keeps me interested and entertained, wanting more.  I definitely look forward to more and learning more about the other characters in this series.
Job well done!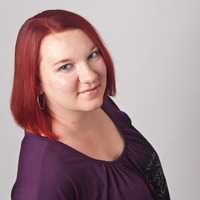 A native Texan, C.C. grew up either reading or playing the piano. Years later, she's still not grown up and doing the same things. Since the voices in her head never shut up, C.C. decided to try and profit from their crazy stories and started writing books.
Now that she has a baby girl at home, C.C.'s non-writing time is usually spent cleaning up poopy diapers or feeding the poop machine. Sometimes she teaches piano, cooks, or spends time bugging her hubby and two beagles.
---
Series Reading Order
Book 1 – Bite Me

Book 2 – Once Bitten, Twice Shy