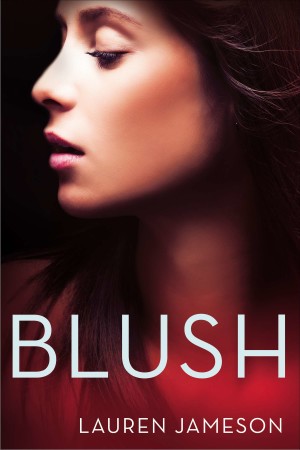 Three lucky winners (US/CAN only) will receive one copy of Lauren Jameson's sizzling new novel BLUSH.  Enter using Rafflecopter below.  Good luck!
---
3 STARS!!!
Synopsis
From the author of Surrender to Temptation comes a provocative story of overwhelming passion set free with one exquisite touch.…
Madeline Stone is determined to heal from her tragic past, one difficult step at a time…and she doesn't need any distractions. Then she meets a mysterious and captivating stranger—and over a glass of outrageously expensive wine, her world turns upside down. Try as she might to banish the wealthy business mogul from her thoughts, Madeline can't fight Alex's staggering appeal or his enticing offer of intimate discovery.
Alex doesn't date—at least, not in the traditional sense. Still, he wants Madeline…and his sexual intensity provides her with a much-needed escape. They embark on a tumultuous erotic affair, one that takes them to the pinnacle of obsession and desire. But underneath each explosive encounter lie dangerous secrets waiting to consume them both.…
Christine's Review
Maddy Stone meets Mr. Tall, Dark, Handsome with blue eyes in a bar at a casino.  Maddy has a past causing her to have panic attacks and has moved to a new city to find her inner strength and to find a way to be who she used to be.  From her psychologist, she is learning to try new things outside of her comfort zone which brings her to the casino that night that she meets confident Alex Fraser.
Alex is immediately drawn to Maddy as he is a dom naturally drawn to a submissive.  And Maddy is attracted to him as well.  Alex at first denies them both as he feels that she is too good and innocent for him (he also has a past that we learn about later in the book).  It was frustrating at times to see him deny them both of what was so apparent between them – a chance for real happiness.
So what is the secret of their pasts?  Will Alex and Maddy be able to find love and happiness in each other?  And more important, can Maddy find strength in herself?
You will have to read this book to find out!
I liked this book by a new author that I have never read before.  This was a quick read with elements of BDSM.  I must admit that at times I compared it to the Fifty Shades trilogy as some of the elements were the same – the talk about vanilla sex, the sex room and a signed contract.  I would have liked to see more chemistry between the characters as I felt that something was missing.  My favorite part was the end as I am a sucker for epilogues and a HEA.  I would definitely read this author again to see how her writing technique grows over time.
About the Author
Lauren Jameson is a writer who lives in the shadows of the great Rocky Mountains of Alberta, Canada. She also writes erotic romance as Lauren Hawkeye.